Marabella by Henry Glass Fabrics
There's a cute little line of fabrics that I'm liking right now: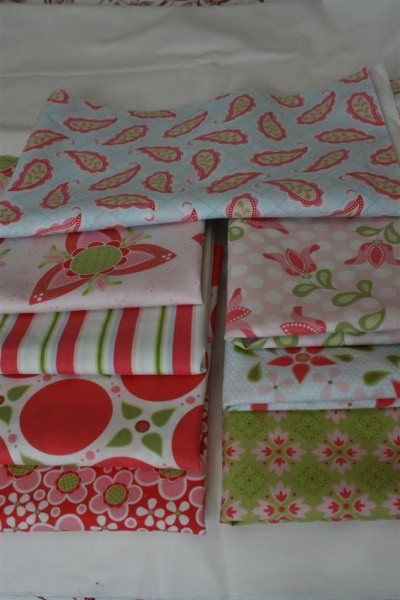 The line is Marabella.  It's designed by Amy Hamberlin of Kati Cupcake Designs, for Henry Glass Fabrics.  It also comes in a purple colorway.  You can see all of the swatches

here

.
The purple colorway is very cute.  I'm just not drawn to purple.  I remember that for a time it was my favorite color as a little girl, so perhaps I'm bound to love it again someday.  For now, though, purple is rarely my color of choice.  It's been that way for years.
This line doesn't have as many different prints or colorways as many other lines do, but what I've discovered is that a lot of these prints actually look really good with some of the

Nicey Jane

line by Heather Bailey (think hop dot, church flowers, slim dandy, and pocketbook patterns).  The brighter pinks look great with the

Whimsy

line by Pillow & Maxfield (pink colorway) which I fell in love with last summer.  For me, these are great fabrics to throw in the mix and to help me pull together another project with scraps from other lines.
This pink polka dot with whimsical tulips is one of my favorite prints in the line.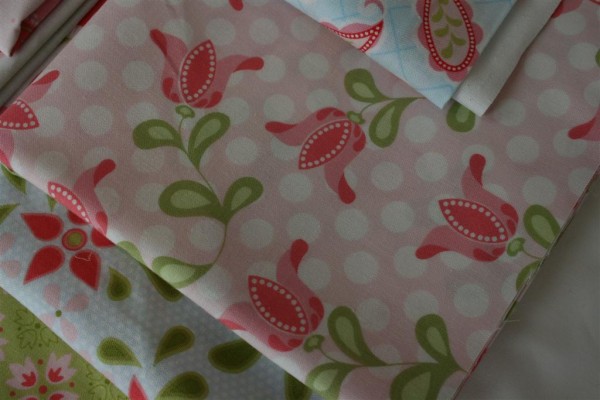 My other favorite is the blue with paisley prints.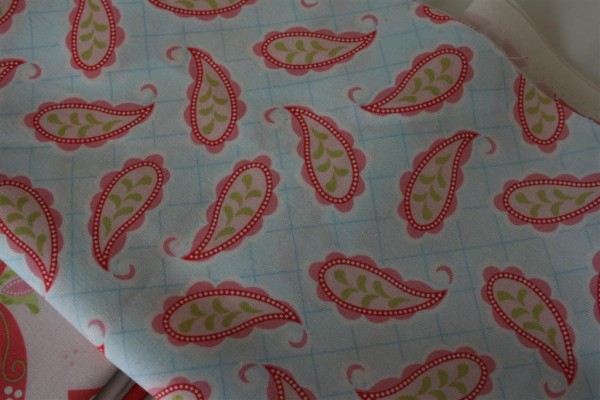 I've come to the realization that my choice in fabric is very predictable.  I like a lot of light colors in very bright, fresh colors.  I'm particularly drawn to blues, greens and pinks.   Something about them just makes me happy.  Oh well, I guess we'll just keep the happiness coming!
Hopeful Homemaker