Wild Thing Quilt Top
My tidy little stack of fabric has been transformed into this: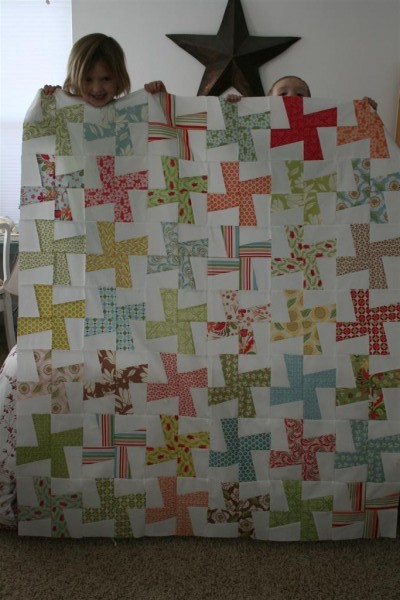 The pattern is Wild Thing by Thimble Blossoms, and the fabric I used is Verna by Kate Spain for Moda.  It's still in need of borders, but I can't remember the last time a quilt top made me smile like this one does.
Let me just say that I LOVE this pattern.  And let me also say that the Verna line is GORGEOUS.   It just might be my new favorite.  Here's a peek at some of the fabulous prints in this collection.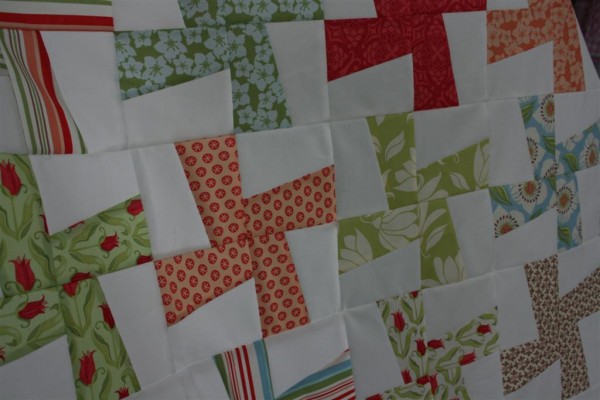 I love the tulip pattern, and the stripes (above) are just plain happy. That pink swirly print (below) is called Breezy Budding and yes, it's as wonderful as it looks.  The two-tone green print below the pink comes in several different colors and I really like it.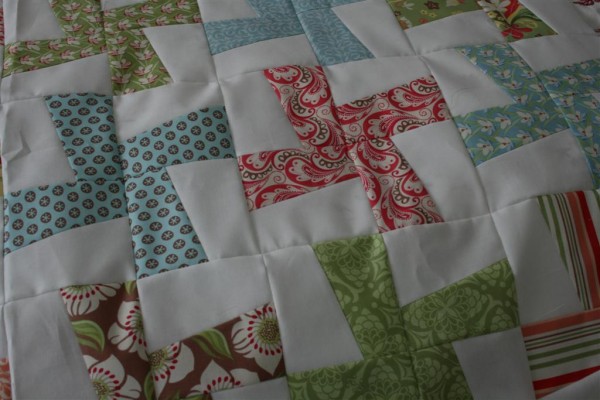 This collection has the most wonderful selection of both small and large scale prints.  I love the variety of colors, several shades of green and blue mixed with bright pink, peach, yellow and brown.  A very well-rounded collection.  There are about 8 different prints that I looked at and thought how well they would go with other collections and projects.   I love how all of them look against the Kona White.  (Happy sigh.)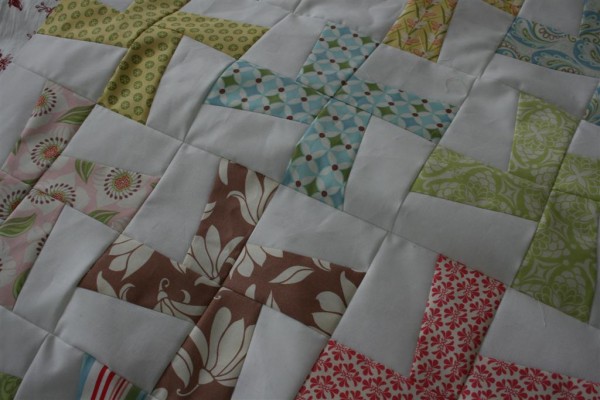 In spite of my better judgment, my heart keeps saying to me "I need some."  Seriously, I'd love to have a fat quarter of every piece in the collection, but this quilt will have to do.  My goal is to USE my fabric this year and not just accumulate it.  This afternoon I'm headed to choose borders for this quilt.   I can hardly wait!