Vintage Sailboat Quilt
In honor of National Quilt Day today,  I thought I'd post pictures of my favorite vintage quilt.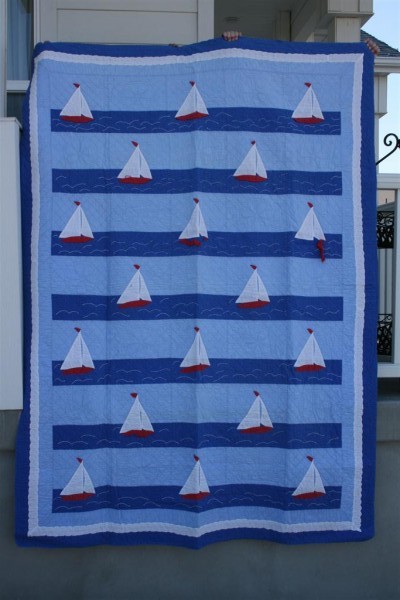 This quilt is my favorite for so many reasons!  I purchased it about 3 1/2 years ago on Ebay.  It was one of those love at first sight moments.  It's made with my favorite colors:  red, white and blue (two shades of blue!) and depicts one of my favorite scenes, sailboats on open water.  I love the symmetry of it and how the overall composition of the quilt works together so beautifully.
There are also many little details that I appreciate about it.  I love the applique work that makes up each sailboat, and how there are little white waves or ripples in the water embroidered in white on the dark blue.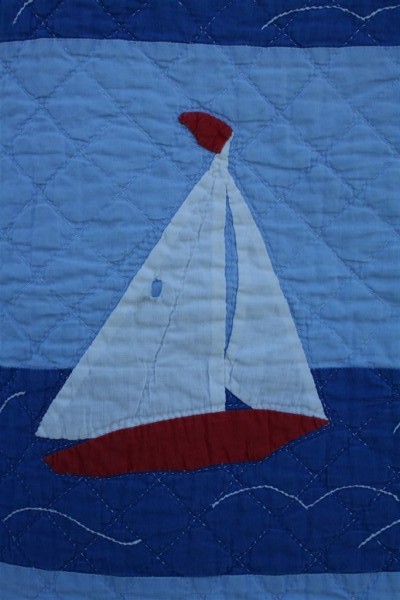 I also love the quilting on this quilt.  Done by hand, it is quilted in squares set on their corners with some gorgeous little floral medallions inset in the light blue panels.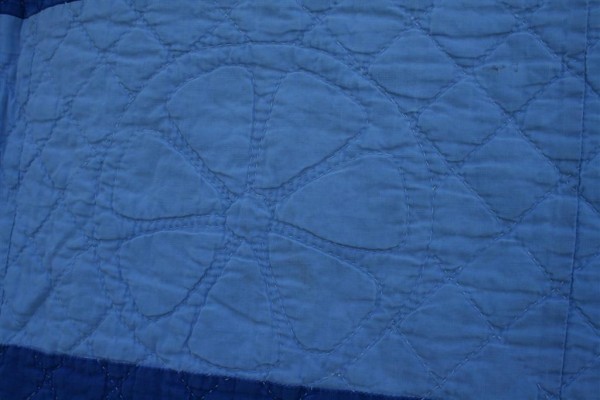 The borders are also fun.  The white border is quilted to be a rope.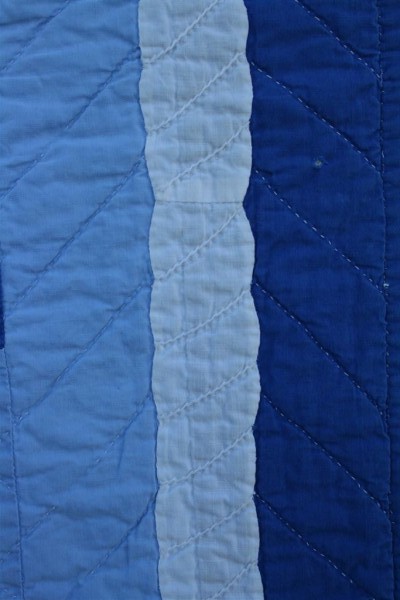 This quilt is lovely, but is also worn.  It is also very thin.  As you can see from the pictures of the entire quilt, there are sailboats that are almost completely detached (I guess I should mend them!) and places where the fabric, particularly the white fabric is threadbare or worn with small holes.  Still, I love it so much.   It's a piece that makes me feel both happy and calm when I see it.  It reminds me of trips to the ocean, of my favorite holiday (4th of July) and of cool breezes.  Truly, it's one of a kind, and I'm so happy that it lives at my house!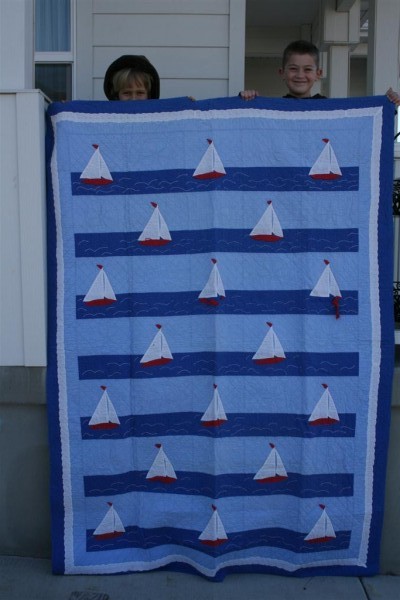 P. S.  Thanks to my helpers who held this for the pictures, and wanted to be in one!