Citrus Lemon Bundt Cake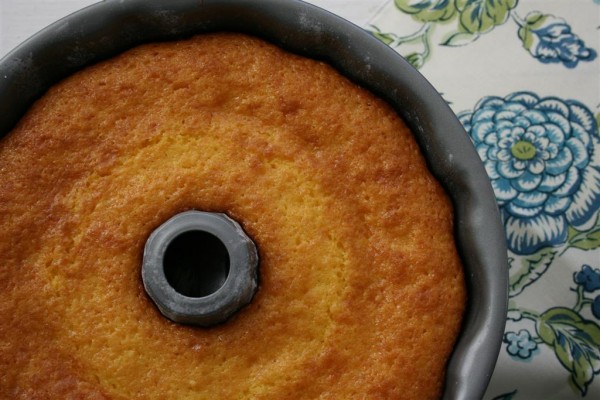 Remember this picture?  Here's how I came to try this cake.
Fifteen years ago I was a missionary serving in the Washington Tacoma area.  Just before Thanksgiving I was transferred to the city of Auburn WA.  There it was my pleasure to meet a young couple expecting their first baby.  Their lives impressed me and I felt drawn to them.  Fifteen years of friendship have only increased my regard for them.   I have counted myself blessed over and over again to enjoy the friendship of Rohan and Jenifer Shearer.
A few years ago, Ro started cooking.  He hasn't stopped.  In fact, he's turned into quite the chef.  I love to follow

his blog

and see what's going on with his awesome family and in his kitchen.  A few weeks ago he posted this

cake recipe

and I was excited to see that…
1.  I could pronounce the name of the recipe.
2.  I was familiar with all of the ingredients.
3.  It actually looked very simple.
So I made it the next day!  I'm happy to say that it was moist and delicious, as I expected.  With his permission, I'll share the recipe with you here.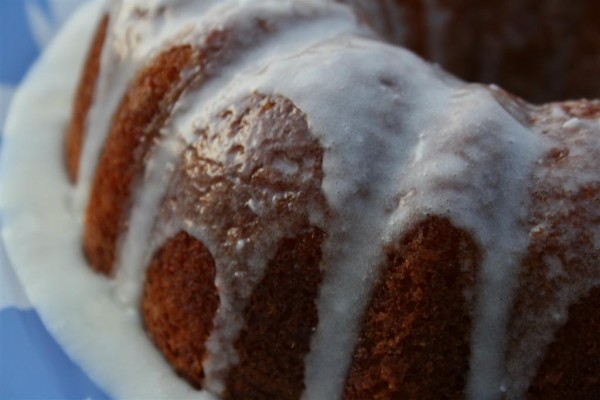 Citrus Lemon Bundt Cake
Ingredients:
1 box (18 oz) lemon cake mix
1 box (3.4 oz) lemon flavored pudding mix
1 can (12 ounce) citrus soda
3/4 cup vegetable  oil
4 large eggs
Glaze:
1 1/2 cups confection sugar (powdered sugar)
3 Tablespoons lemon juice
2 Tablespoons unsalted butter
Preheat oven to 325.  Grease and flour a bundt cake pan.  In large mixing bowl, combine cake and pudding mixes.  Add soda, vegetable oil and eggs.  Beat until smooth and pour into prepared pan.  Bake for 45-50 minutes.  Let cake cool in pan for 10 minutes, then invert pan to release cake onto cooling rack.  Cool completely.  Combine glaze ingredients and pour over cake.  Serve.
You can see from my pictures that I didn't QUITE make it to the "completely cool" mark before I glazed the cake.  This is why the glaze looks thin and a bit runny.  I was running out of daylight fast and wanted to get a decent picture SO I glazed a warm cake.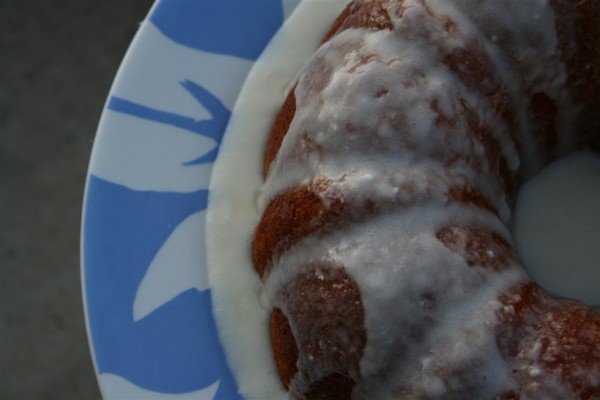 It tasted great.  I highly recommend it.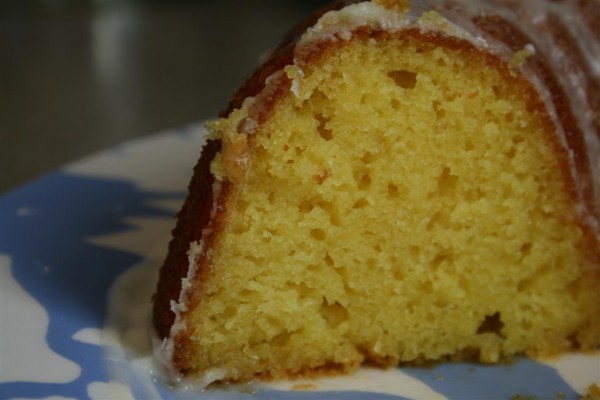 Thank you, Ro, for sharing your recipe!
Jennifer