Vintage Handkerchiefs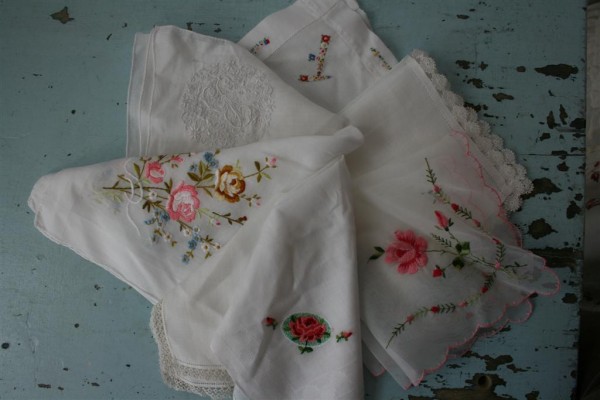 I have a stack of vintage hankies that I pull out every once in a while.  I get them out thinking that perhaps I should pass them along to someone, or make something with them so they can do more than sit in a basket in my office.  I have around 4 dozen of them, and some are prettier than others.  A few have an initial of one of my daughters on them, and some will be saved for weddings and other events in the future.  Most of them are just begging to be reinvented in a lovely way.
These are a few that caught my eye recently.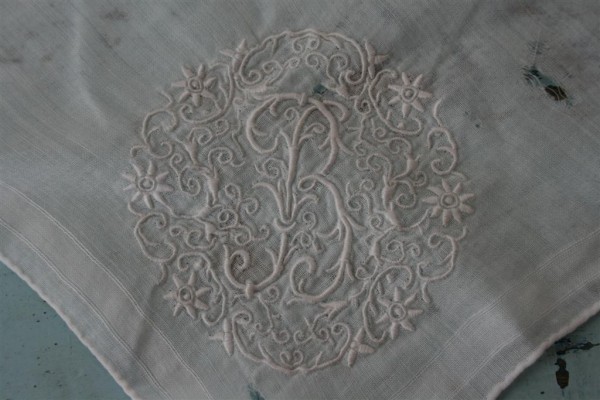 The cloth is thin and has a couple of holes, but I love the "B" monogram.  I've got a weakness for hand worked monograms, especially when they're white on white.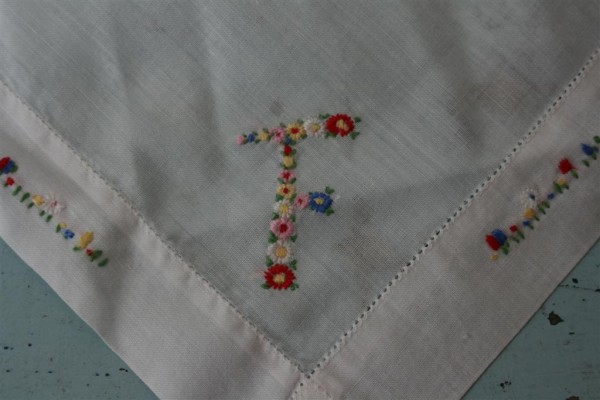 Another monogram.  The skill is obviously far behind the "B", but I love the way the little "F" is worked in flowers.  The simple lines of flowers on the hem are shabby but sweet.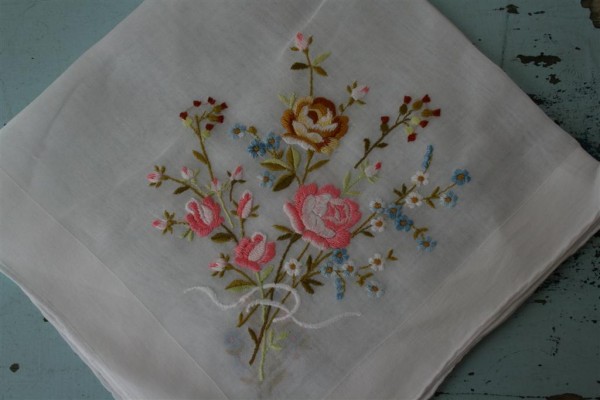 This bouquet of flowers always makes me pause.  I think it's wonderful, and I always admire the stitching.  All of these handkerchiefs are stitched by hand, and on such thin cloth!  I'm inspired by the workmanship that went into something you would blow your nose on.   A close up: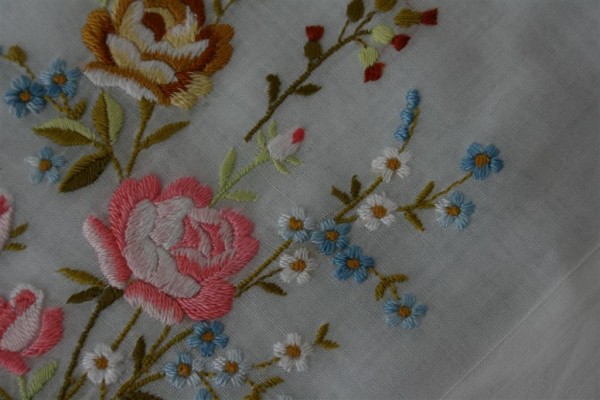 Another flower, this time on an organdy handkerchief.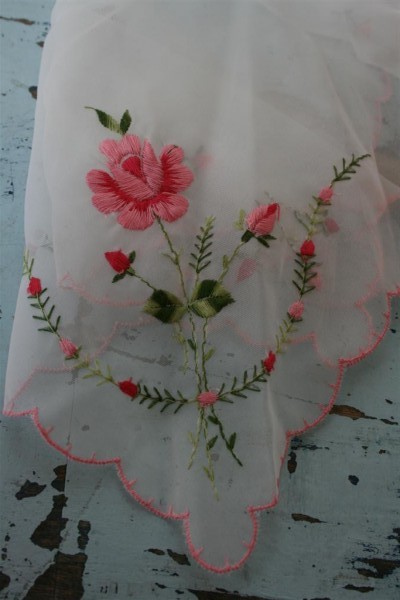 These two are especially beautiful to me.  I love the tatting around the edges.  So simple, but so beautifully executed.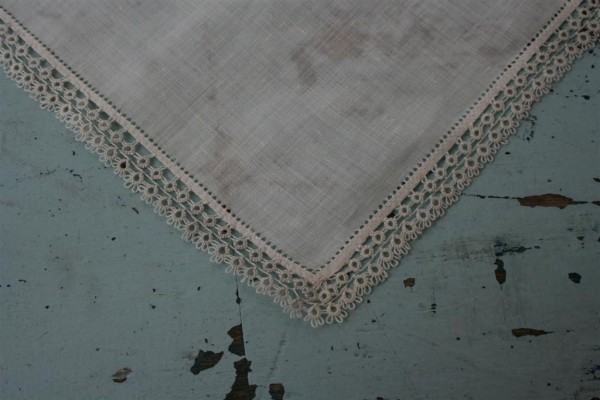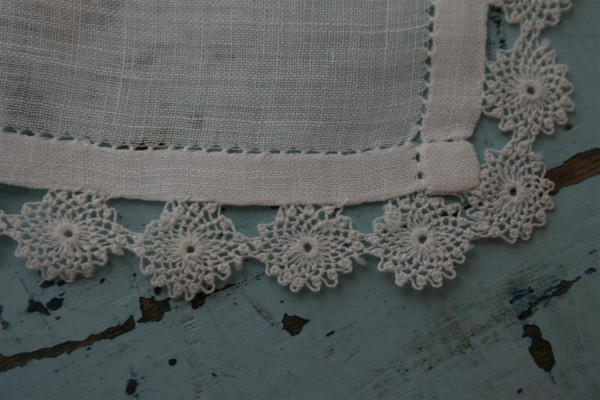 And last but not least, my favorite of the bunch.  I love, love, love this rose and the way it sits in an aqua oval.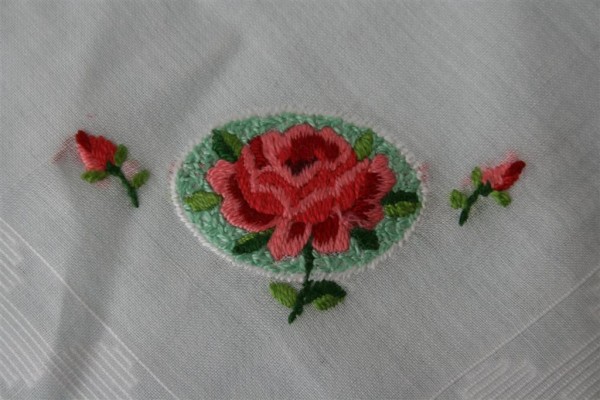 So there's a little sampling from my stack of hankies.  The problem is, I'm not sure what I want to do with them.   Do you ever feel intimidated by the beauty of the supplies to the extent that you're afraid to cut into them?  I'm this way especially with vintage items because I know they're one of a kind and I don't want it to be a waste.  Still, I've got to do more than just store them, so I'm looking for the right project and a bit of courage.   What would YOU do with them?
Hopeful Homemaker
Linked to The Inspired Room