Three Little Beauties
These three little girls were born within three months of one another.  They're cousins.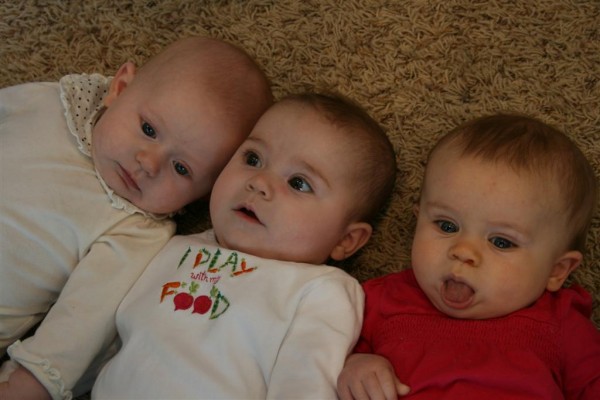 It's been so great to see them together for a couple of days and to watch the older cousins form friendships and make memories together.  A big thanks to my brother and his family for making the long drive to stay with us for a couple of days.  What fun it is when extended families get to gather.  Thanks everyone!