Life's Journey quilt
I'm almost finished with another quilt top.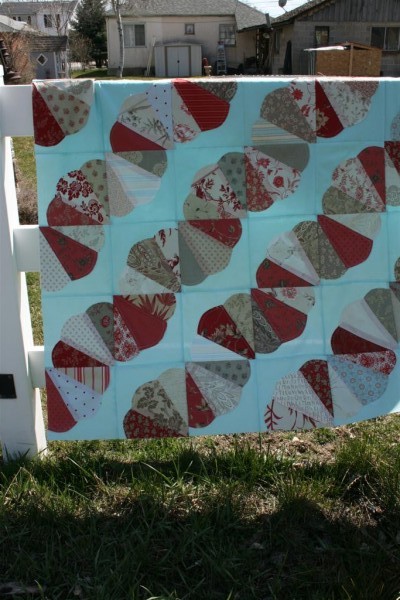 The pattern is Life's Journey by Cotton Way.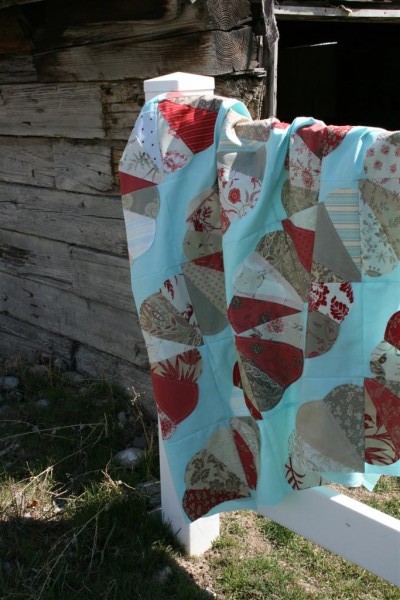 When I first saw a picture of this quilt I was smitten.  I've been wanting to make it for a while now.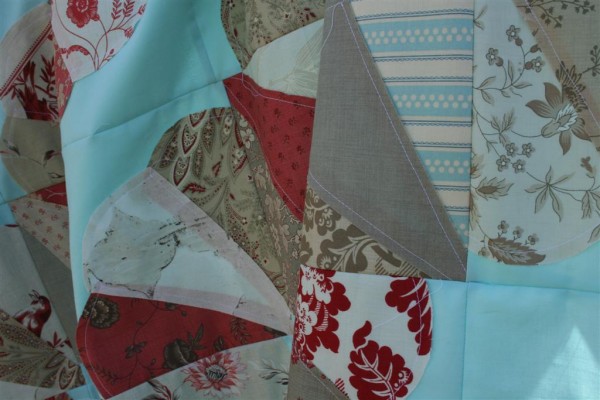 The background I chose is a Kona cotton, the color "aqua".  I love this color and am pretty sure I'll need to use it again.  I finally cut into my Rouenneries layer cake for this one, along with several wovens from that same collection.  I also added the fat quarters I purchased from the French General Christmas line and a number of other prints from my stash.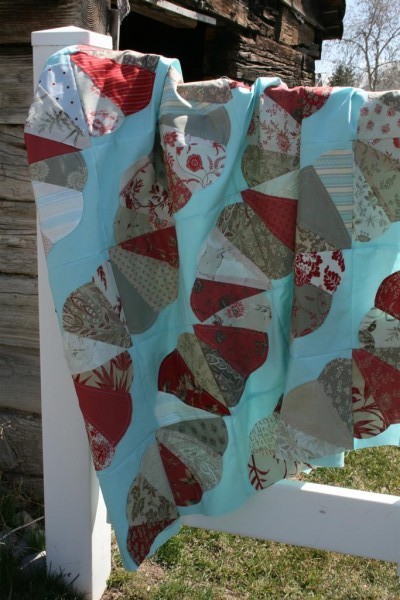 I'm very pleased with how the colors work together, and I love the movement in this quilt.   I ordered the fabric for the borders, but it hasn't arrived yet.  As soon as it gets here, I'll add borders and figure out how to quilt it.
On another quilting note, I had planned to take my Wild Thing quilt to the quilter, but decided not to.  I promised myself that I would be patient this year and start quilting my own quilts as much as possible so as to make my hobby more affordable.  So, this week I'm going to pin it and get started on it.  I haven't done it yet because I keep waffling on how to quilt it.  (Don't worry, it will be simple.  My skills are sorely lacking in this area!)  Wish me luck.
So, I begin another week with high ambitions.  We'll see if I'm able to fit any of it in.  It's worth a try!
Hope your day is great!
Hopeful Homemaker