Sweet 16 Invites
I have a friend who has made such a powerful impact on my life that I hardly know how to thank her for her friendship.
One of the great gifts she has given me is the sharing of her parenting thoughts and experiences as she raises her 7 children.  She, too, has 5 girls.  The difference is that her oldest is almost 7 years older than my oldest.  Her friendship has helped me to see what's coming around the bend, given me many wonderful bits of wisdom to ponder and implement, and generally made me a much better mother than I would otherwise be.
Last week I had the opportunity to make 60 birthday invitations for her daughter's 16th birthday party.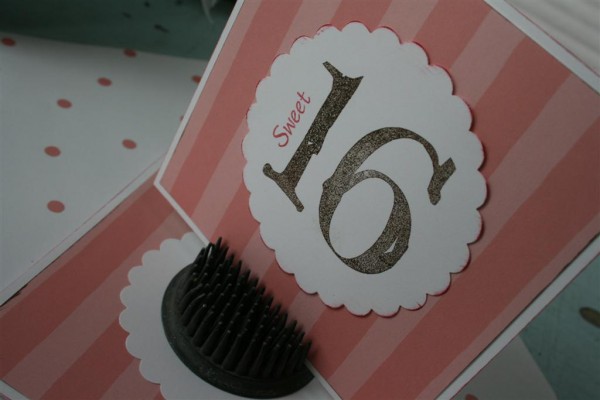 I went with something ultra simple.  The invitations are 5 1/4 inches square, with a 5 inch piece of pink paper (from my old Close to my Heart stash).  I used my FAVORITE punch of all time for the center.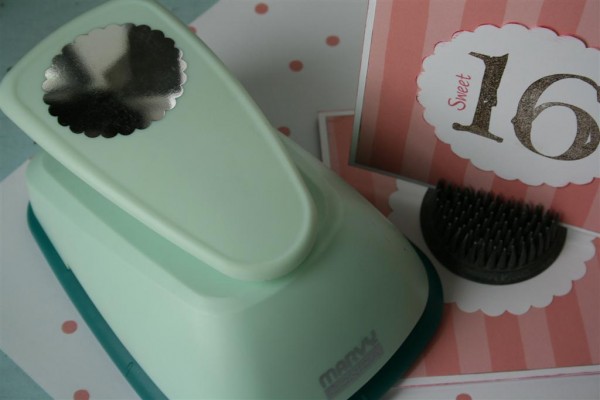 It's a Marvy scalloped circle punch in the largest size, 3.5 inches in diameter.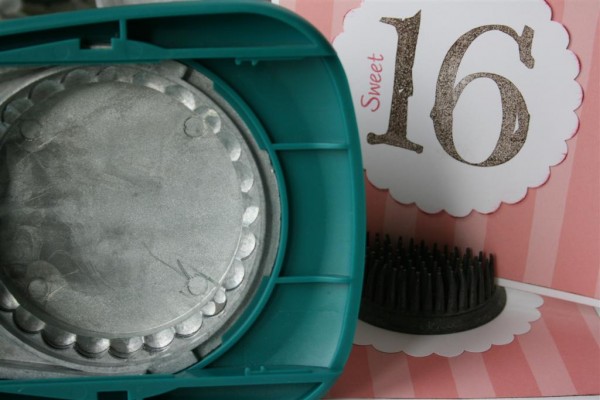 The stamps are made by Technique Tuesday.  They are quite possibly my favorite stamps ever.  The font is Williamsburg although I think it's been retired.  The little word "sweet" is from another Technique Tuesday set.
A little pink and brown ink around the edges of the paper and we're done!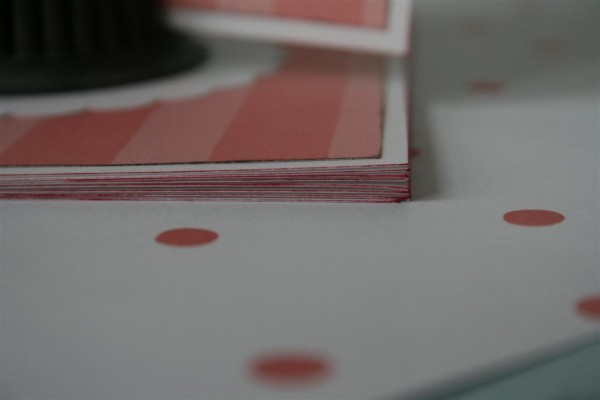 My friend has a talent for planning great parties, so I'm sure it will be a lot of fun and a great memory.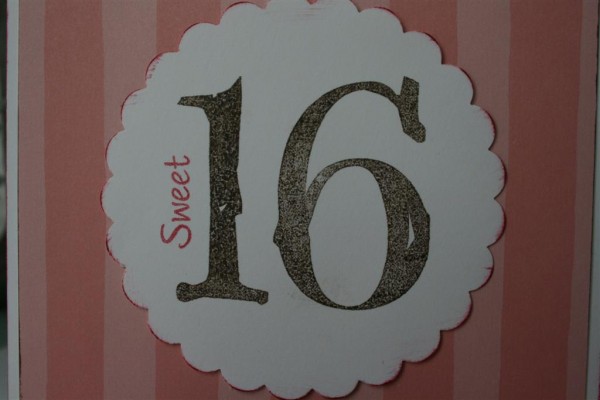 This was a fun project to help with.  It reminded me how quickly my own girls will be headed into this stage of life.  (Deep breath.)
Have a great day!
Hopeful Homemaker