Rural Jardin by French General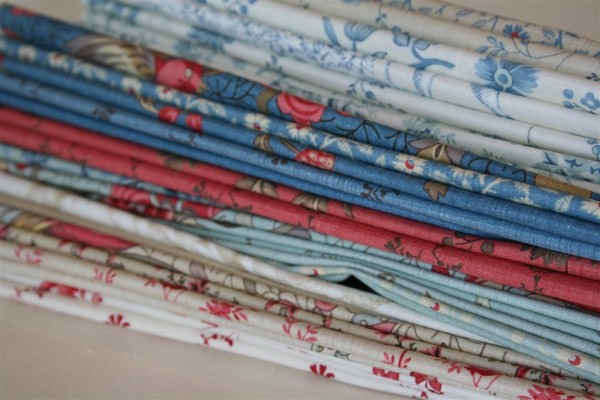 A layer cake from French General's second fabric collection arrived in the mail last week and I've been looking at it ever since.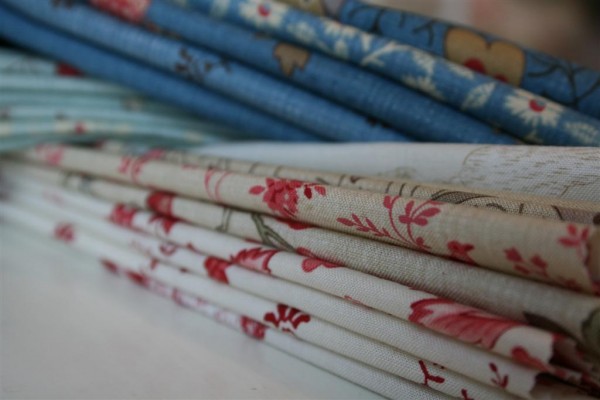 I must admit that I braced myself for disappointment because I loved Rouenneries so much.  The thought was unnecessary; I'm very impressed!  Here's a peek at this beautiful new collection.
A very pretty array of cream with reds.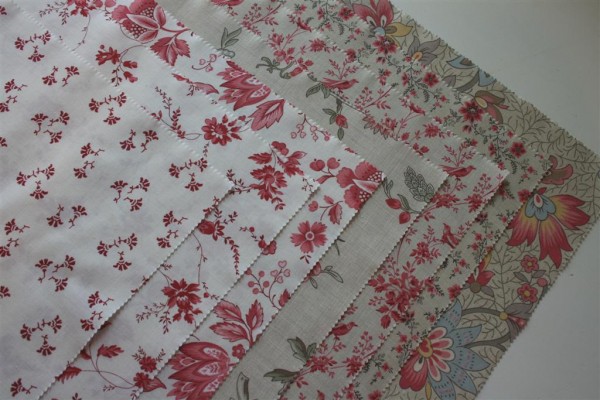 Followed by an equally beautiful selection of cream with blues.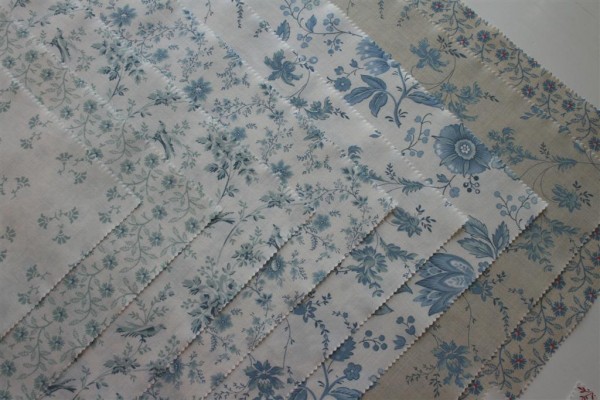 Toile in three colorways.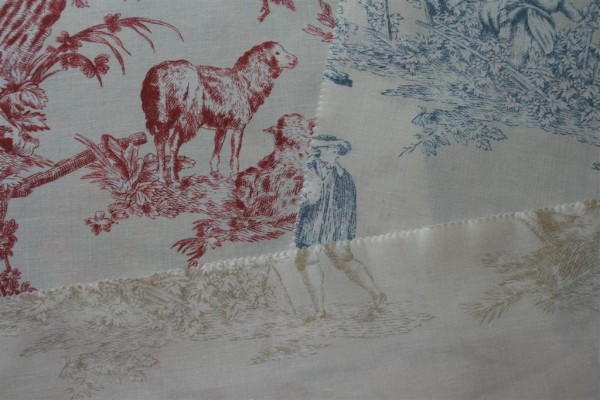 More of the red-faded-to-pink color that was in Rouenneries.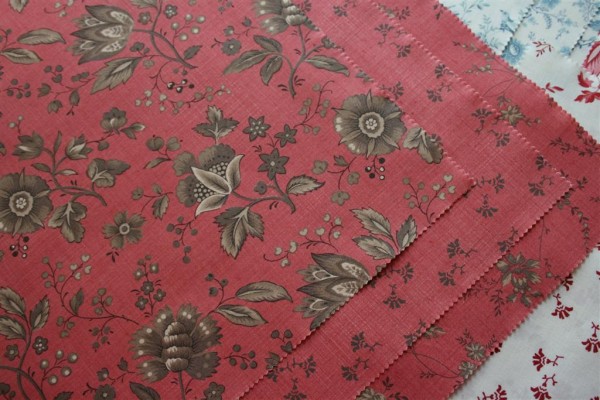 And some GORGEOUS deep reds that I'm loving.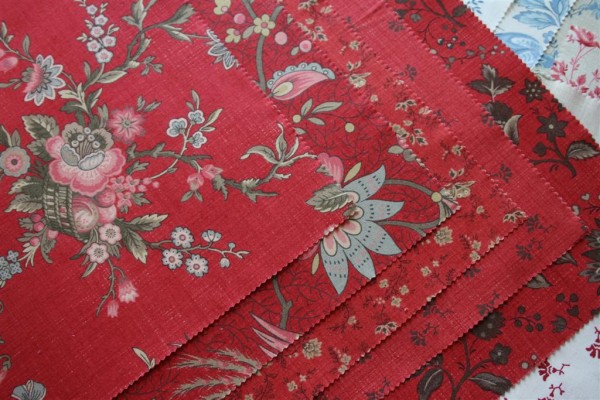 This pretty selection of dusty aquas.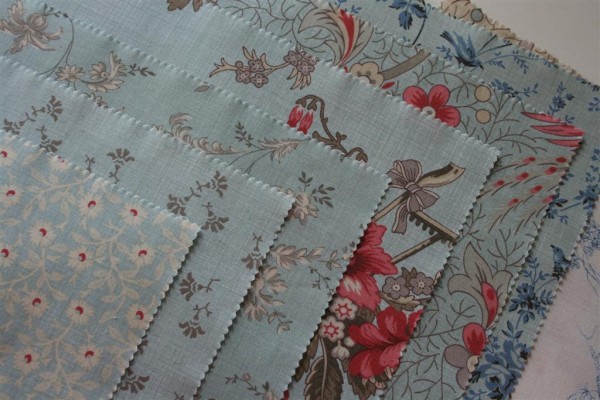 And this STUNNING group of deep blue.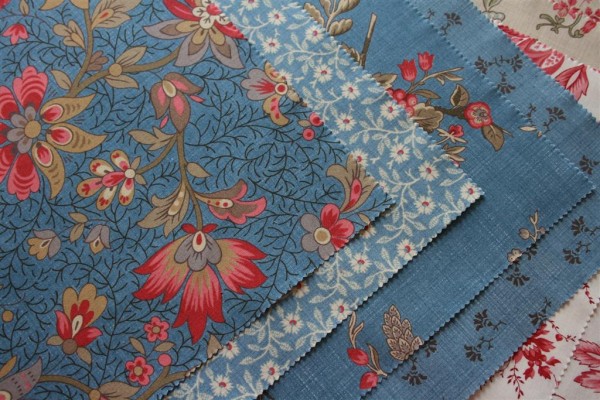 I think this is my favorite print in the entire bunch.   It comes in red, aqua and beige as well.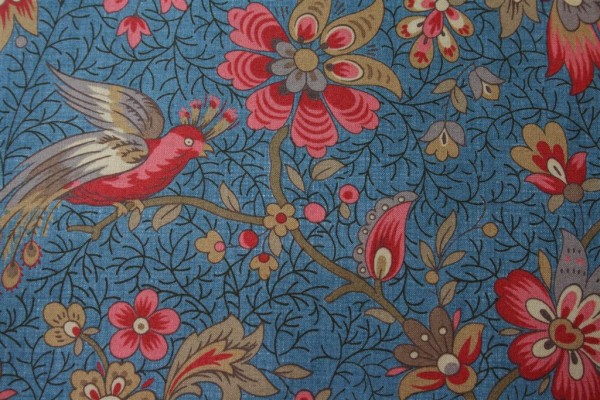 There are also some beautiful solids.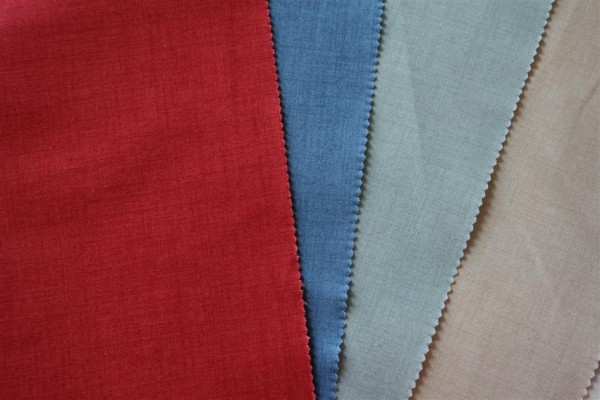 I was unable to find any at my local shops, but I know that this collection also includes an incredible selection of wovens, particularly plaids.  The few I've seen are amazing.  I wish I had a layer cake or some charm packs of the wovens as well.  Simply beautiful!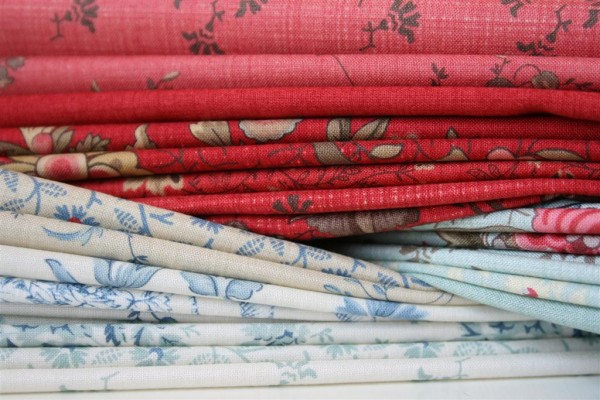 Once again, French General has done a great job.   This line contains all of my favorite colors: red, white, blue and aqua.  Lots of pretty florals that call up memories of dresses from many years ago.  And although I don't have pictures, that adorable little design along the selvage is on every bolt again.  Good thing!  I really like that touch.  I hope it's part of their signature style.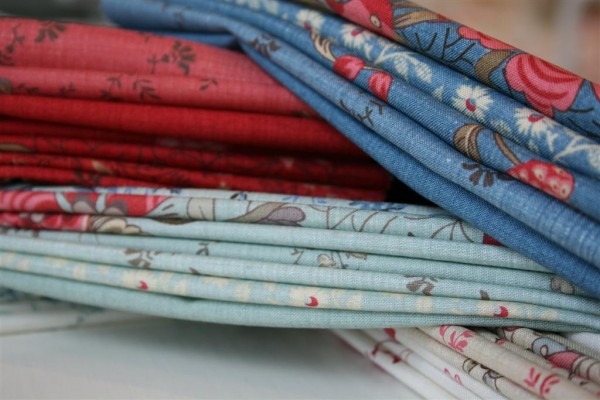 This lovely group is my next project.  I'm so excited to see these incredible prints work together.  Nice work, Kaari!  You've done it again!
Hopeful Homemaker