Quilting Away…
Right now my sewing table looks like this: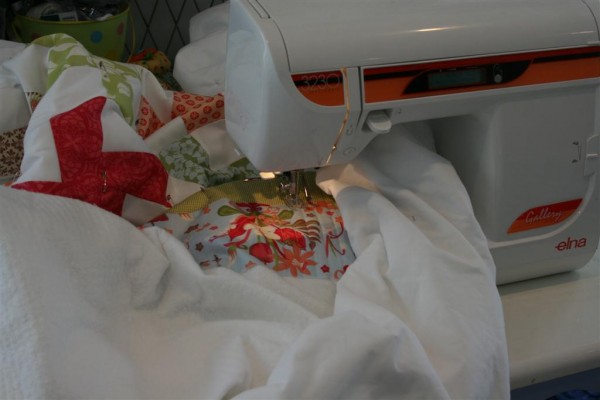 I finally found the courage to quilt my Wild Thing quilt.  In 5 or 10 minute segments I'm making progress on it.  So far I'm really excited about how it looks.
Reminder to self:  Next time you think you need to try to talk through a concern/worry/problem, try quilting for 30 minutes and see if it doesn't save you tears, frustration and a headache.  Sewing is good therapy.
I'm excited to show you the finished product.  Hopefully it will be soon!
Jennifer