Triple Layer Bars
Since my family likes chocolate, coconut and peanut butter, these bars are always a hit.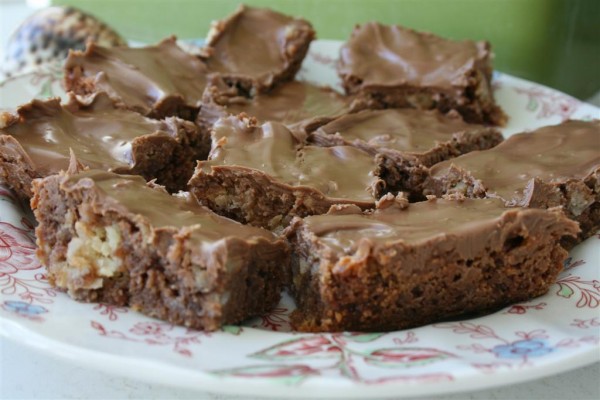 I don't know that any of them would say that they like those three things together, but somehow these bars are a great blend of the flavors.  Here's the recipe:
Triple Layer Bars
Crust:
1 1/4 cups flour
2/3 cup sugar
1/3 cup baking cocoa
1/4 cup brown sugar, packed
1 tsp. baking powder
1/4 tsp. salt
1/2 cup cold butter
2 eggs
First topping:
7 ounces flaked coconut
1 can (14 oz) sweetened condensed milk
Second topping:
2 cups chocolate chips
1/2 cup creamy peanut butter
First, combine flour, sugar, cocoa, brown sugar, baking powder and salt in a mixing bowl.  Cut in cold butter until mixture is crumbly.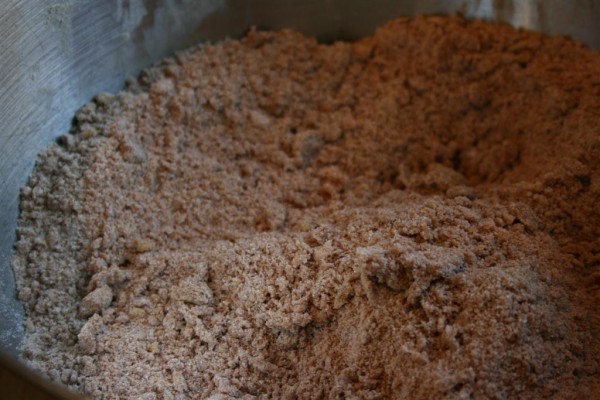 Add eggs and mix well.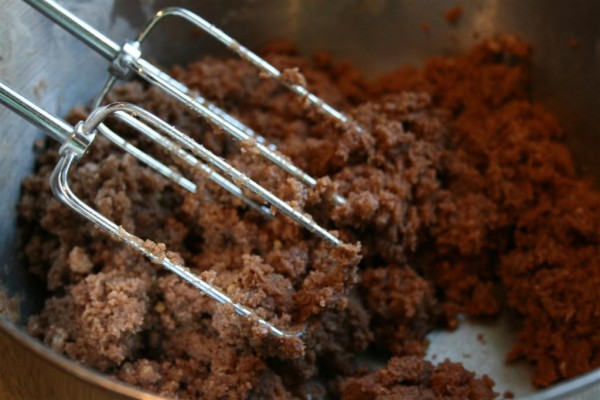 Spread into a greased 9 x 13 inch baking pan.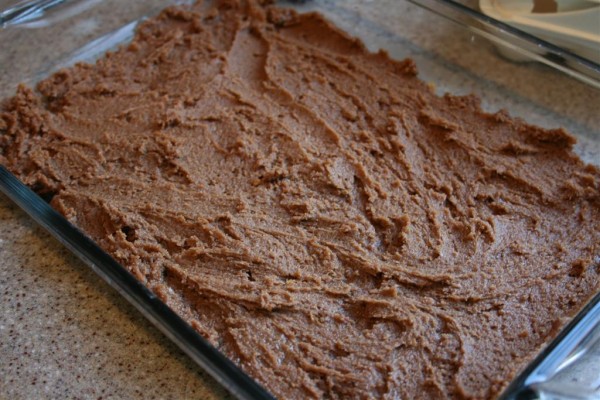 Bake at 350 for 8 minutes.  Remove from oven.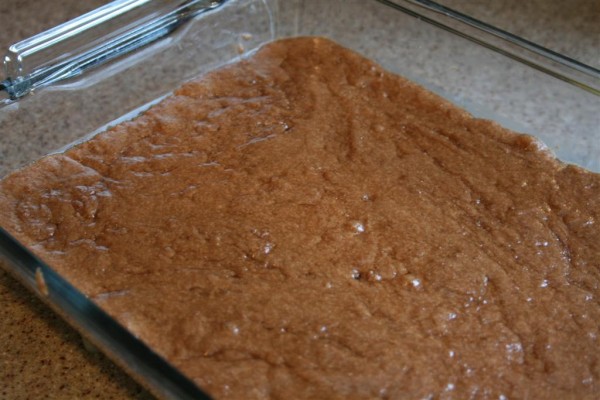 Sprinkle coconut over the crust.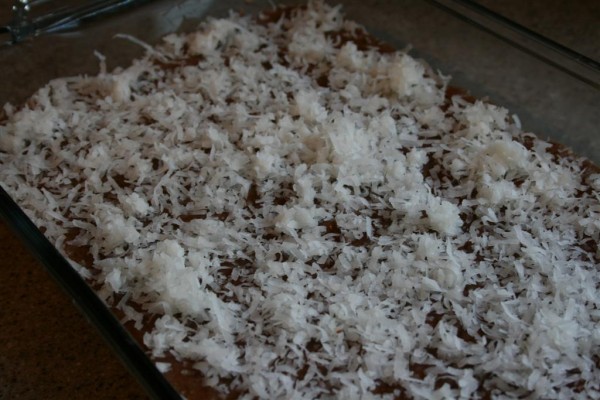 Drizzle sweetened condensed milk over the coconut.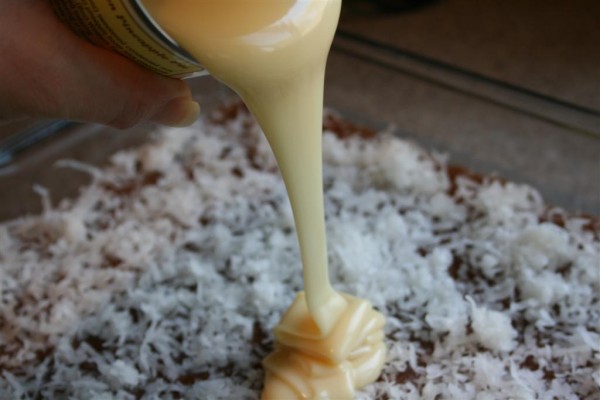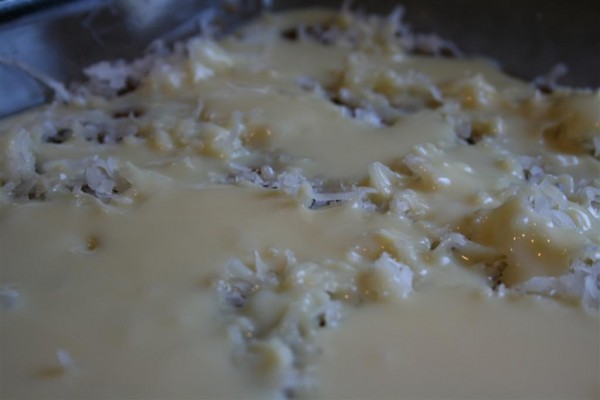 Return to oven and bake for 20 to 25 minutes or until lightly browned.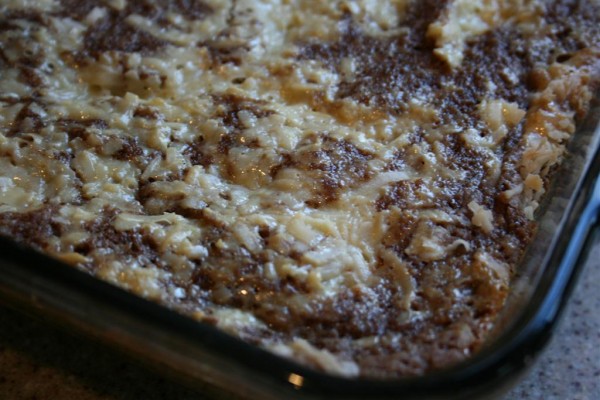 In a saucepan, melt chocolate chips and peanut butter.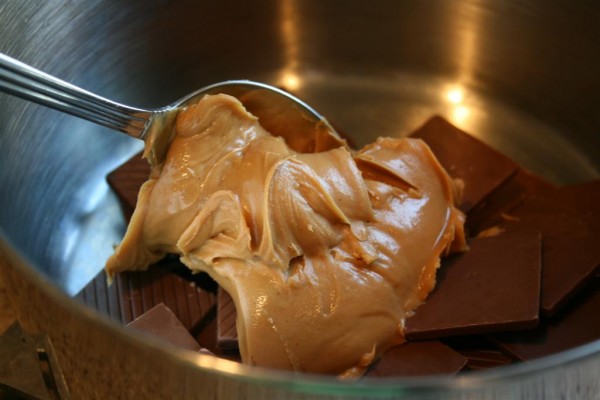 Stir until smooth and spread over bars.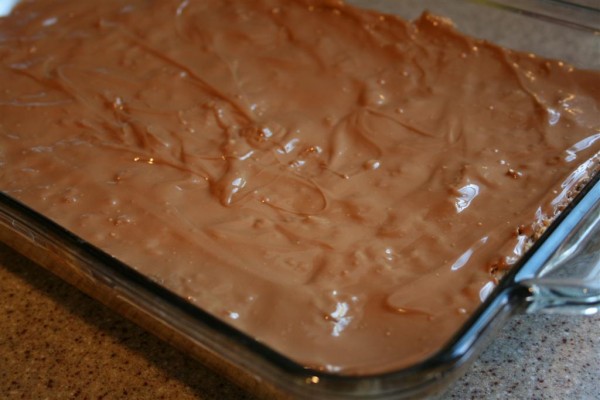 Let cool on a wire rack.  Cut and serve.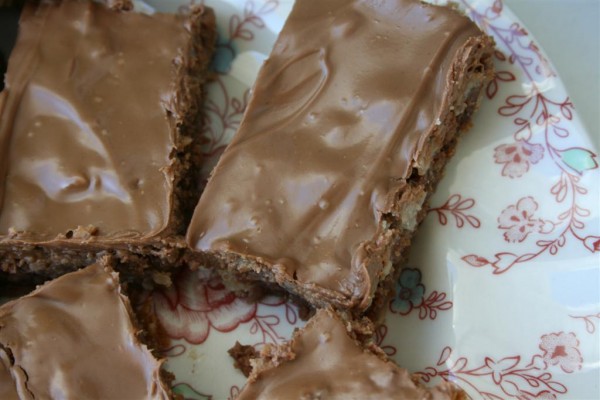 YUM!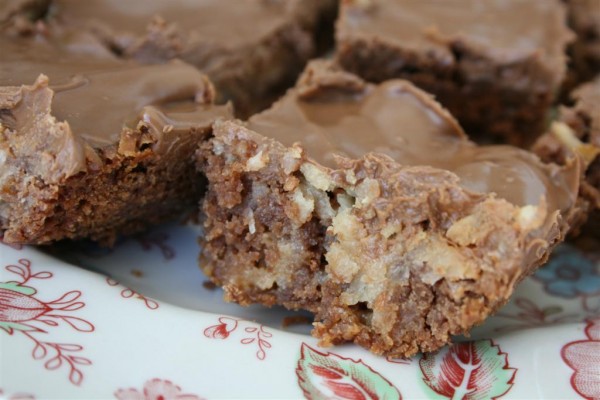 Have a great day!
Hopeful Homemaker
Linked to Tempt Your Tummy Tuesday, Tasty Tuesday, Tuesday at the Table