Wild Thing/Verna Quilt
I have a new favorite quilt.  It's finished, and I am giddy.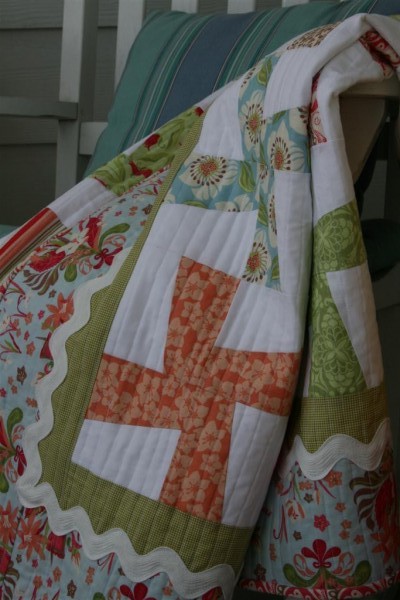 I decided to quilt it myself, on my little sewing machine.  I'm trying to make my hobby more affordable and I'm also trying to learn new things.  Inspired by

this quilt

, I went for straight lines, spaced 1/2 inch apart.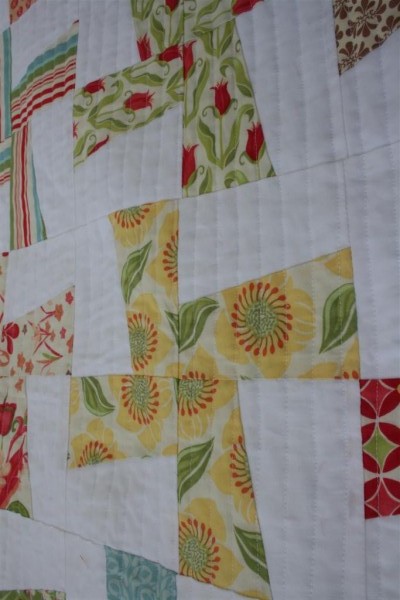 I'm SO pleased with the results.  I will be using this technique again.  Especially since I discovered my handy dandy quilt tool that came with my machine, which helped me keep the lines straight but not too straight.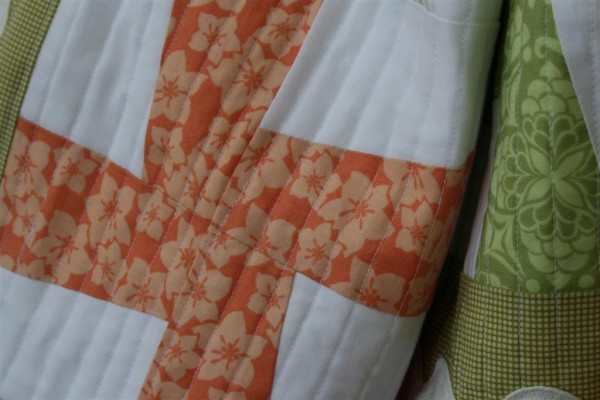 Between the little lines and the happy Verna prints, this quilt makes me smile when I look at it.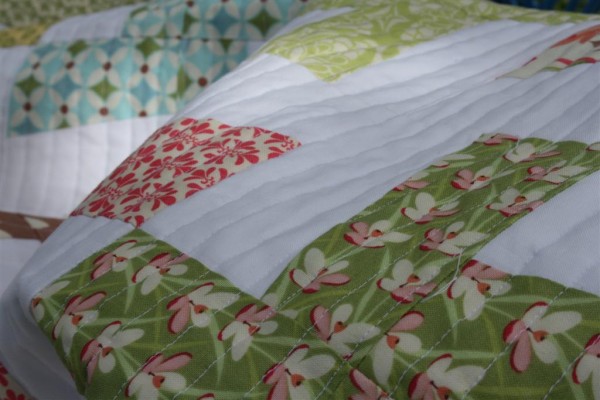 It took me about 7 hours to quilt this in its entirety.  Because I did most of the work in snatches of 10 minutes, it didn't bother me.  I have no idea how much it would cost to have someone quilt like this, but I feel like my time was well spent because I learned a lot and generally enjoyed the process.
I liked the white so much that I went with a plain white back, and I love the way the quilting looks on it as well.
In short, I am happy, happy, happy with this quilt!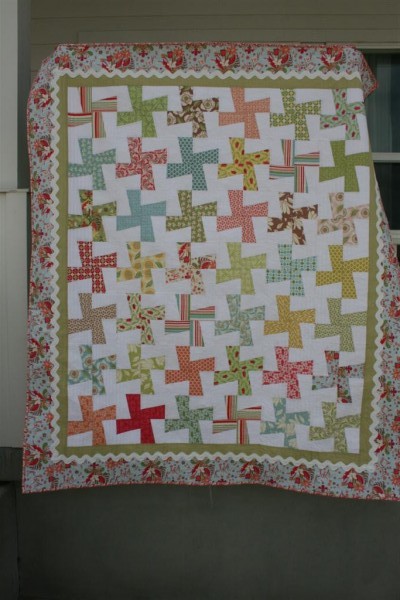 I opted not to sew rick rack into the seam when I pieced the quilt, and went back and forth over adding it at the end between the two borders.  I'm glad that I did.  I like the extra pop of white.  I chose to sew down each side of the jumbo rick rack so that it lays flat.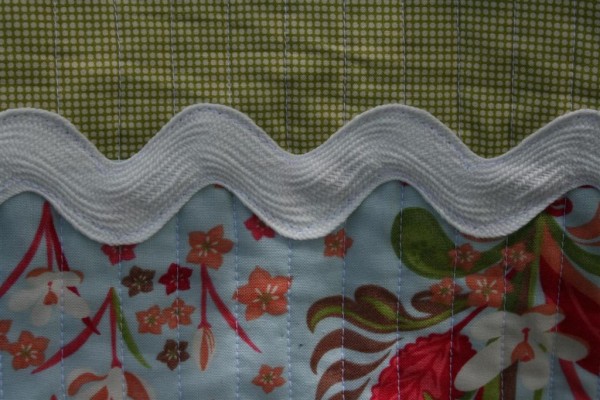 Hooray!  I love my new quilt!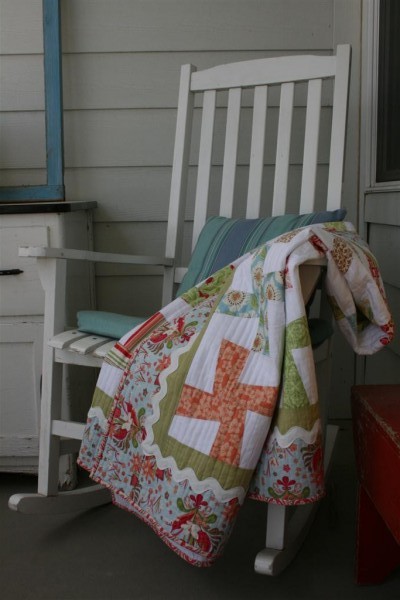 Jennifer