Parfait Pincushions
This quick and easy project was fun to make with my mom, sister and sister-in-law a few weeks ago.  We sat at one table and stitched while the guys sat at my dining room table and played a game.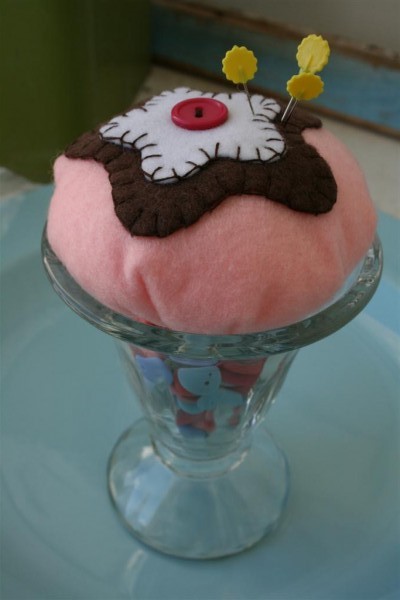 The pattern comes from this issue of Quilts and More.  I purchased it at my local grocery store because it is full of projects I want to make.  I'm guessing you might still be able to find one at a Barnes & Noble.  If not, it would be easy to draw your own pattern.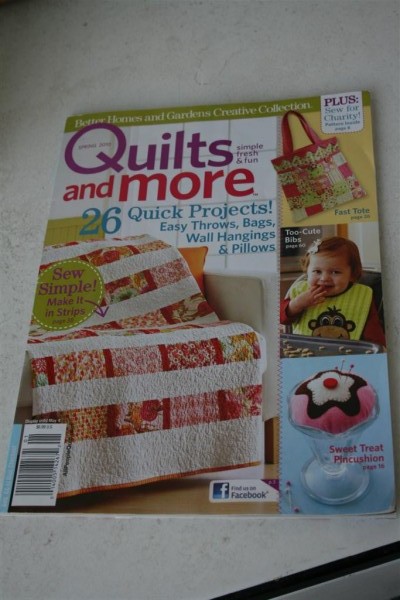 You need a large circle of felt, about 8 inches in diameter, and two pieces for the "toppings."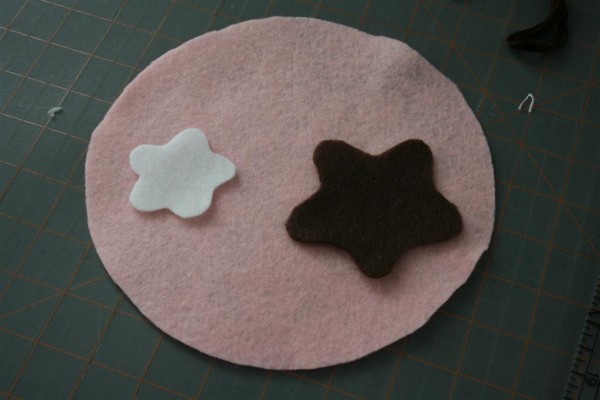 With two strands of embroidery floss, blanket stitch the first, larger topping to the center of your circle.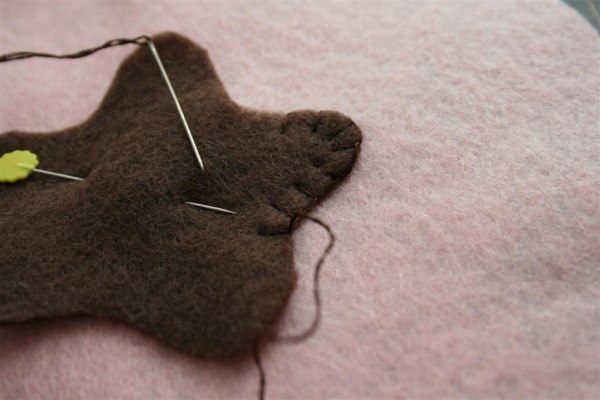 Repeat with the second, smaller topping.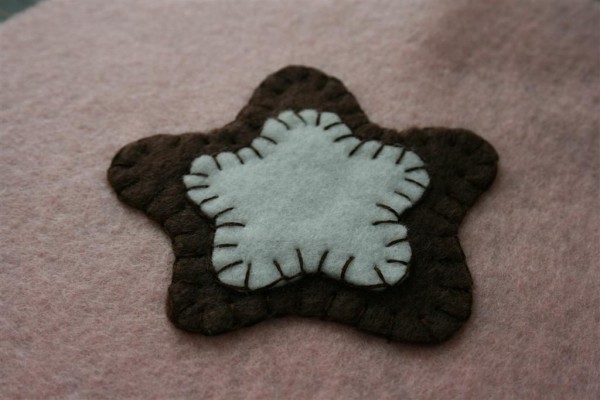 Add a red or pink button for your cherry on top.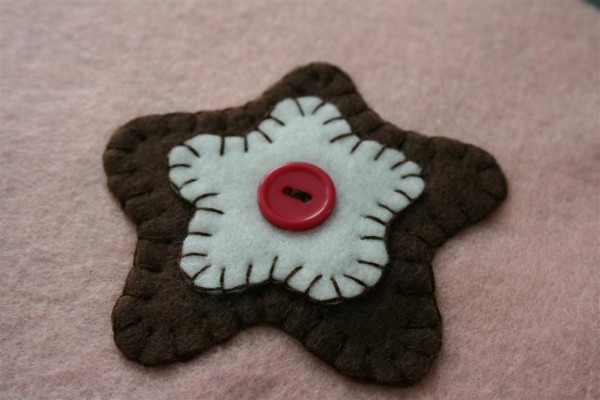 Your circle should look like this.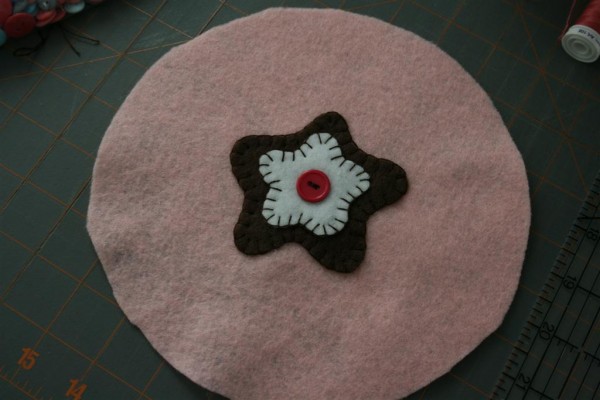 Turn the circle over, wrong side up.  Thread a needle with 36 inches of sewing thread.  Knot the ends of the thread together and begin a running stitch around the perimeter of the circle, about 1/4 inch in from the edge.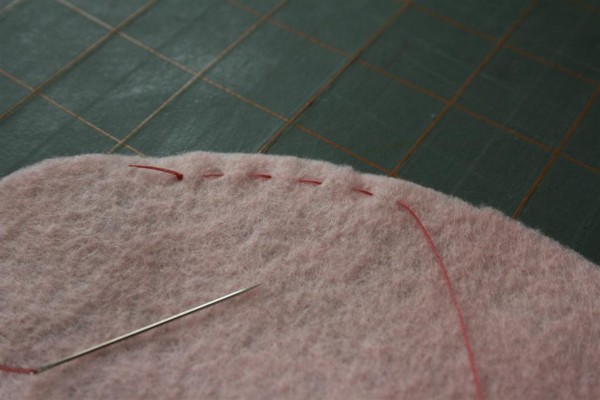 Gather the circle.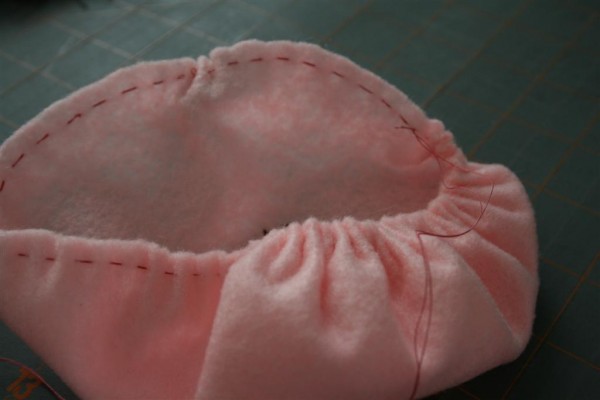 Stuff with filling.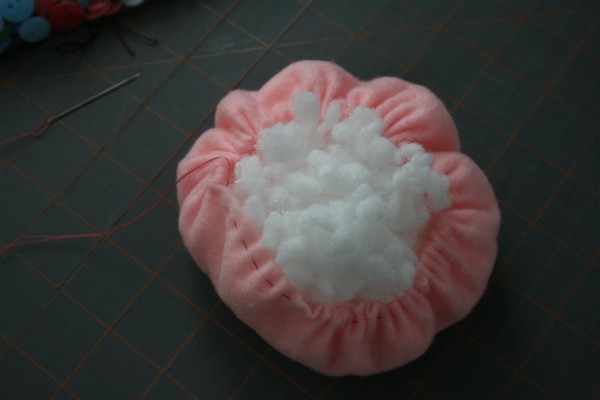 Tighten thread until the hole is less than 1 inch in diameter and carefully knot your thread.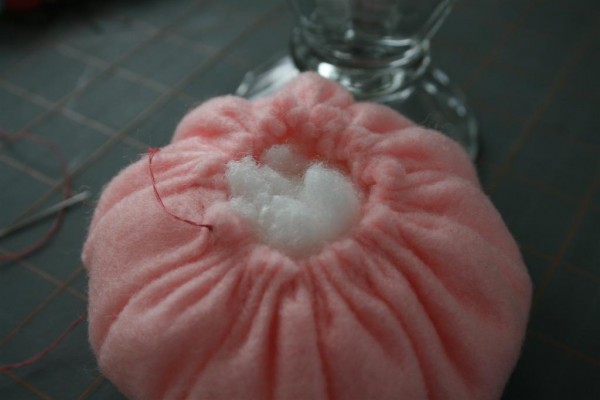 Cut a circle of felt to cover the hole.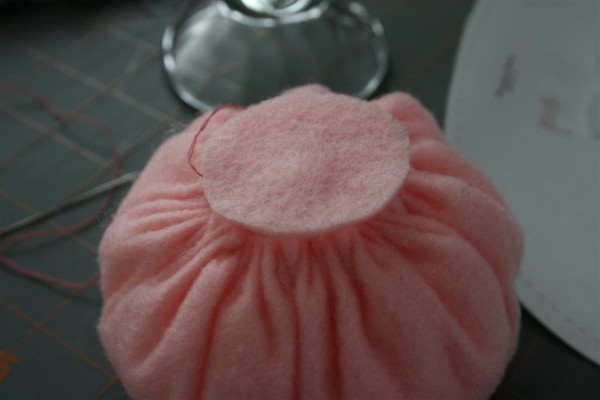 Whip stitch into place.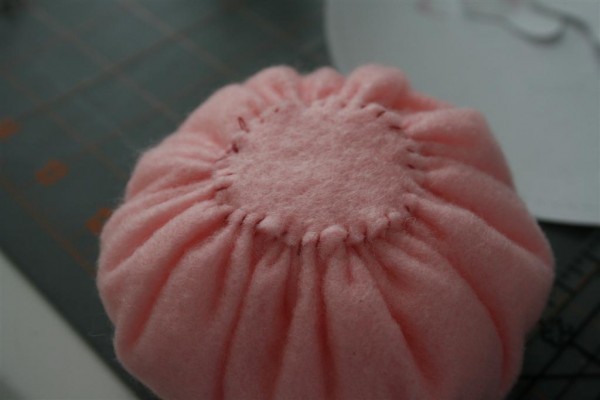 You're done.  All you need is a parfait glass.  We found ours at WalMart.  This pincushion is designed to sit on the top of the dish.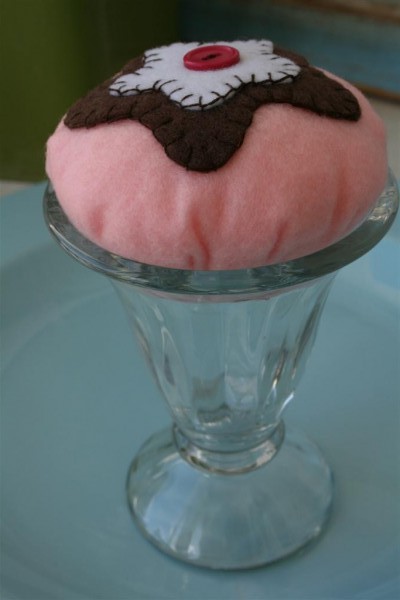 This allows you to store buttons or other notions in the glass beneath the pincushion.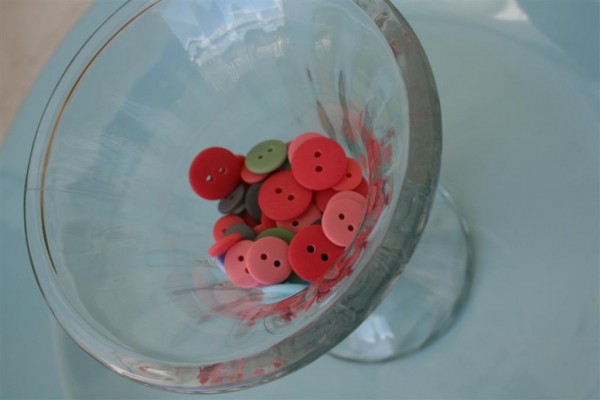 It was so easy to make that I experimented with other colors, too.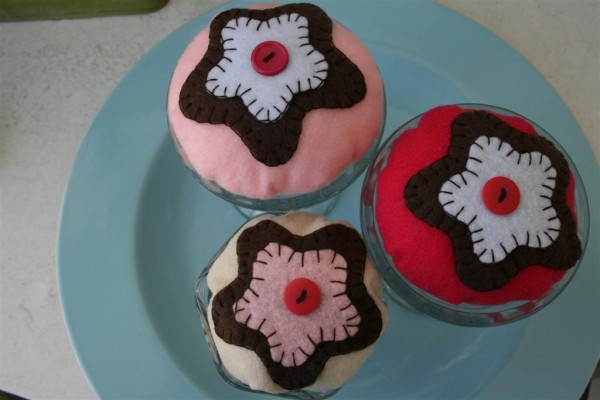 My girls quickly saw the potential of these creations and whisked them away to the toyroom for use with their little kitchen.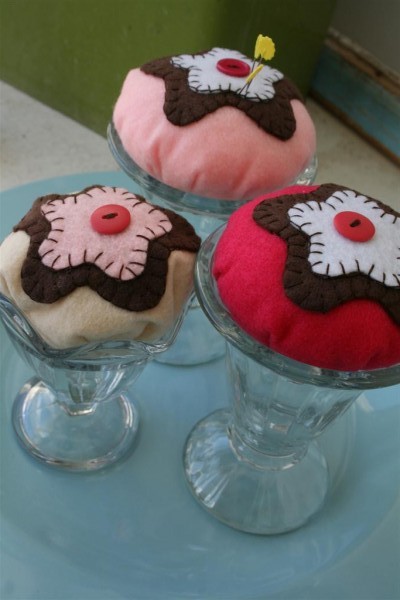 I've seen some of the cute felt food that people are making for children to play with but I had no idea how much fun it might be to make it!  This project left me wanting to stock the playroom with sweet little bits of food.  Whether it's used as a toy or a pincushion, this was a fun project.
Hopeful Homemaker
Shared at

DIY Day