Chocolate Chip Brownies
My mom recommended this recipe to me recently, and when I needed to take dessert somewhere at the last minute, I went for it.  It's a

Betty Crocker recipe

, but we saw it on

Bakerella's site

.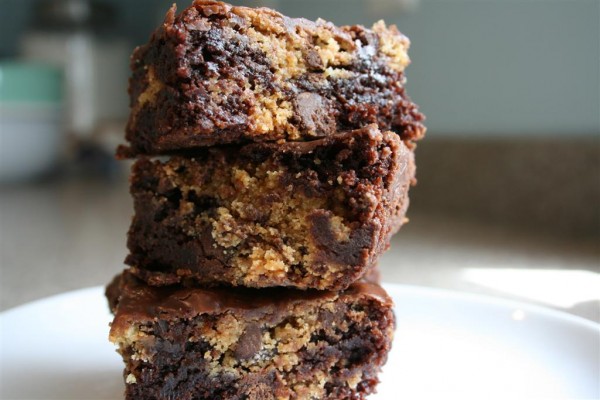 You could easily make this recipe from scratch, but I didn't.  After all, I was looking for something quick and last minute.  I use brownie mixes all the time, but have never used a cookie mix before.  I don't think I'd use one to make cookies, but for this recipe it was great.
Here's how it works.  Prepare a brownie mix according to directions and pour it into your baking dish.  Now prepare a chocolate chip cookie mix according to directions and drop it by spoonfuls onto the brownie mix.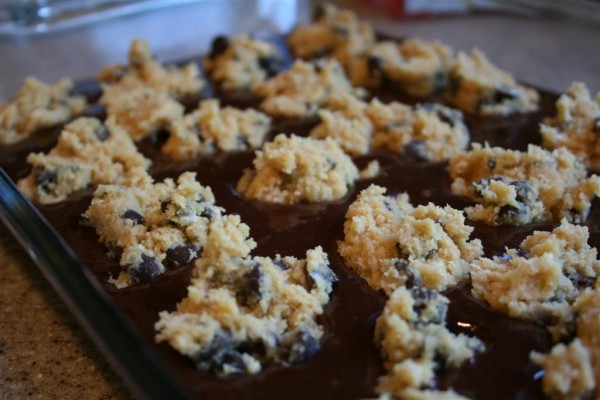 Yum.  Looks good.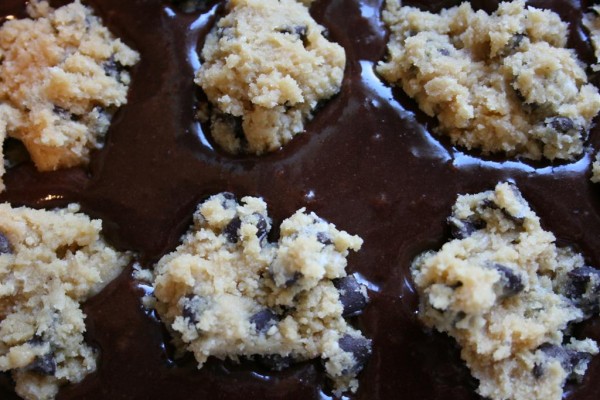 Bake at 350 for 35-40 minutes.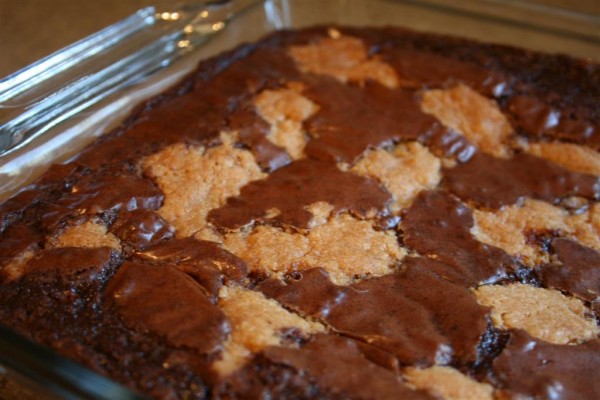 Allow brownies to cool, about 1 hour.  You can frost them with chocolate frosting or go with Bakerella's idea and make a chocolate ganache.  I decided to make the ganache because I had some whipping cream in my refrigerator.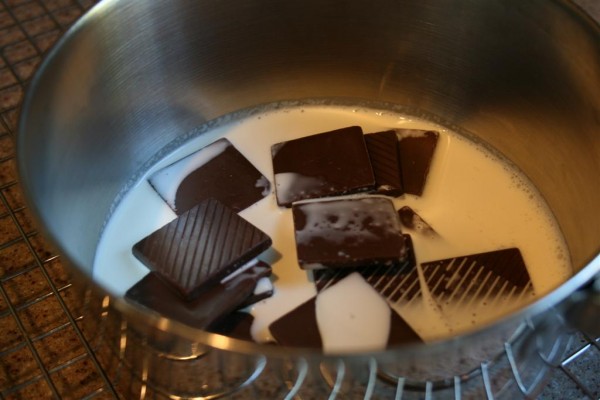 For the ganache, melt 12 ounces of chocolate in 3/4 cup whipping cream.  Bakerella adds butter to hers, but I've never tried it that way.  I'll have to try it sometime.  Spread over brownies.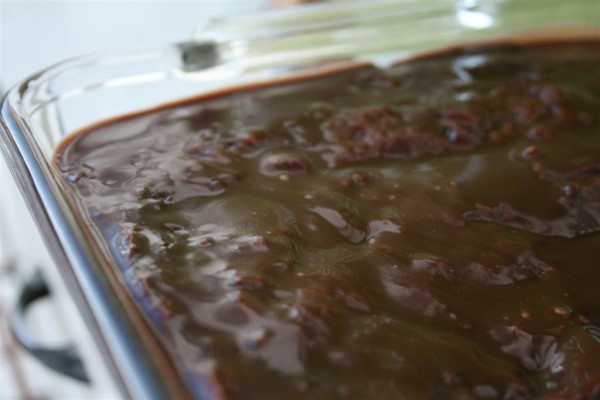 Allow the ganache to cool and set, about 1 more hour.  Cut into bars and enjoy!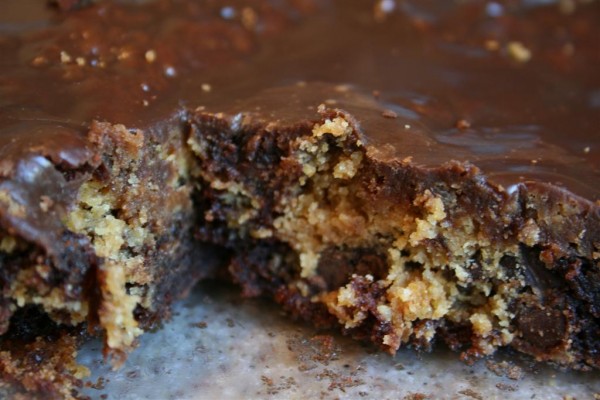 My family enjoyed these brownies.  I liked the simple preparation that provided a twist on traditional brownies.  We'll certainly make these again!
Hopeful Homemaker