Pinwheel Quilt Top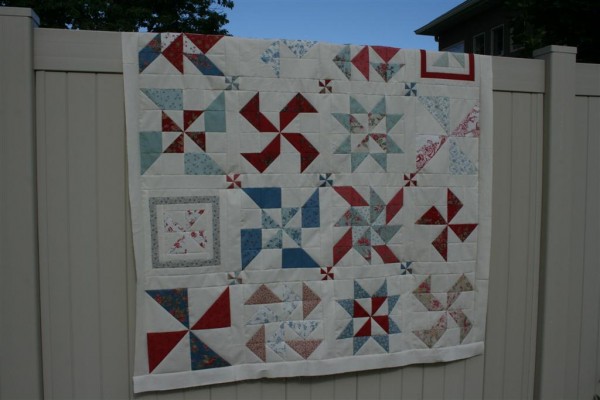 Last night I traded sleep for a finished quilt top.  I'm happy to have this pieced and ready to quilt.  This was my first experience participating in a quilt along, and although I quilted late instead of "along" it was fun.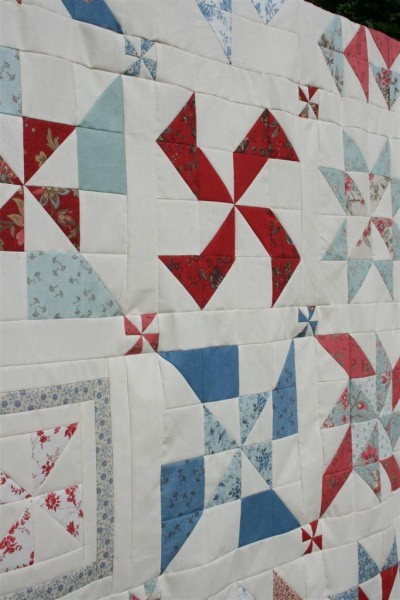 I love the way the Rural Jardin collection works together.  It's red, white and blue but in a subtle way.  I had intended to have it completely finished for the 4th of July, but I'll take what I can get.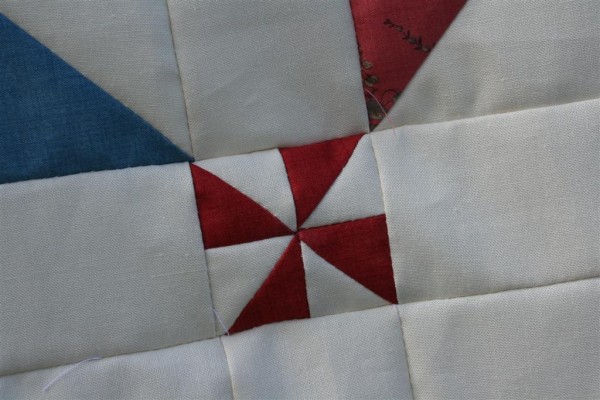 I also love the little pinwheels in the sashing.  They finish at 2 inches square and they really pull the whole thing together.  I'm so glad I took the time to make them.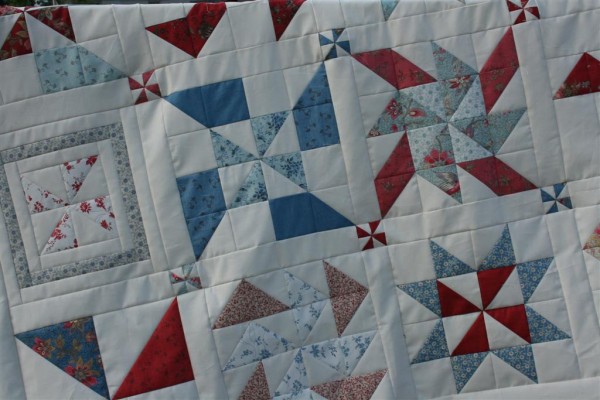 The question now is, how to quilt it?  It's been such a good experience to quilt my own quilts this year that I'm going to keep doing it.  I'm going to fold this one up and think about it a bit before I dive in.  I also intend to do some piecing for the back.  Any suggestions?
Hopeful Homemaker