Cherry Harvest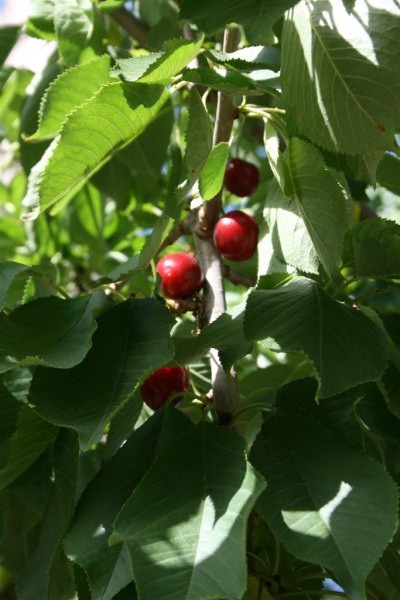 It's no secret that I love my cherry trees.  I love watching them change with the seasons and wait anxiously for the beautiful red cherries to appear.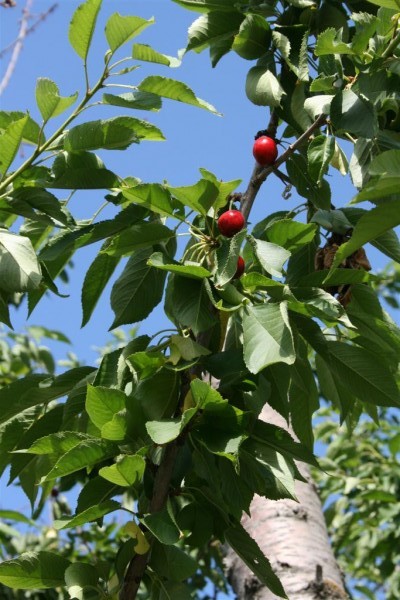 This year our harvest is much smaller than last year.  Where last year there were large groups of cherries, this year we have only a few here and there.  Still, my heart fills grateful for the cherries we have.  Our livelihood doesn't depend on our trees; they are icing on the cake, something that makes life rich and full.  Our needs are being met, and God still blesses us with cherries!  Instead of canning and making jam, this year we'll choose one special dish to prepare.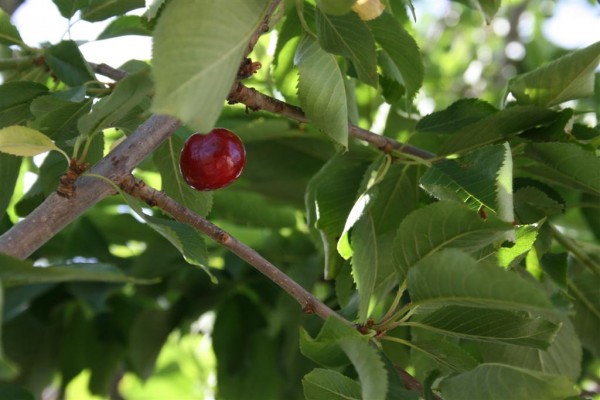 The most interesting thing of all has been our second tree.  The one that's not as pretty, the one I don't expect too much from.  Most of our cherries are on this "less productive" tree.   The "better" tree is almost entirely barren of fruit.  Just when I thought I had them figured out, God reminds me that everything can bring forth fruit in its own time.
I love the spiritual tutoring that comes with everyday life.  I learned a lot today.
Jennifer