Orange Strawberry Tart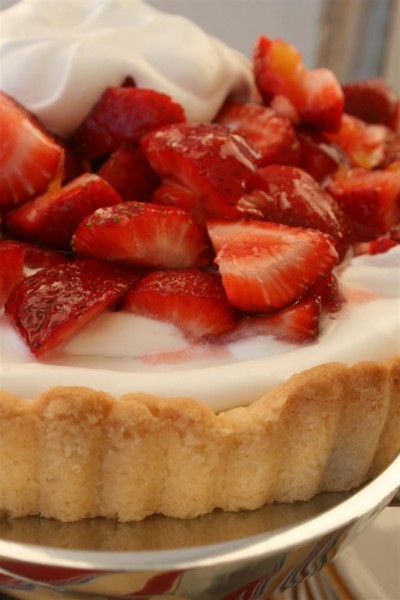 Have you ever seen a strawberry tart that didn't look delicious?  It's one of those summertime desserts that always tempts me.  A hybrid of a couple of other recipes, this one packs some surprise flavor:  a touch of orange.
Begin by making my basic shortbread crust.  Allow to cool completely.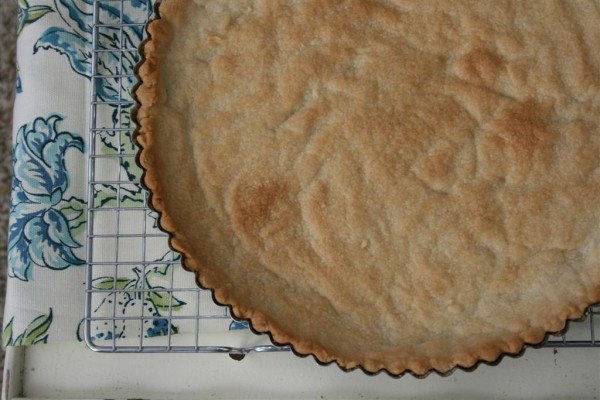 Spread about 1/3 cup of orange marmalade over the cooled crust.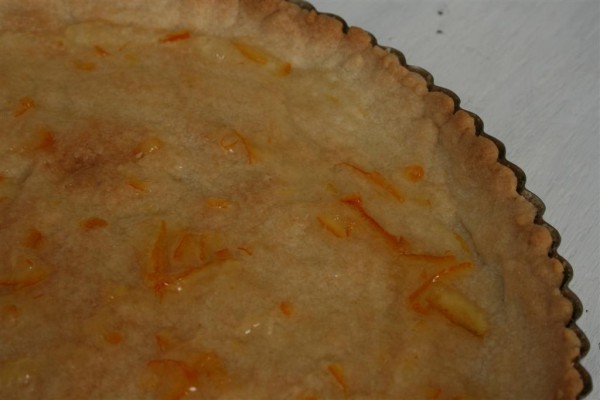 In a separate bowl, whip 16 ounces of heavy whipping cream with 1 tsp. vanilla and powdered sugar to taste (I used about 1/3 cup).  Reserve 1/4 cup whipped cream.  Spread the rest of the whipped cream over the marmalade, bringing it to the edges of the crust.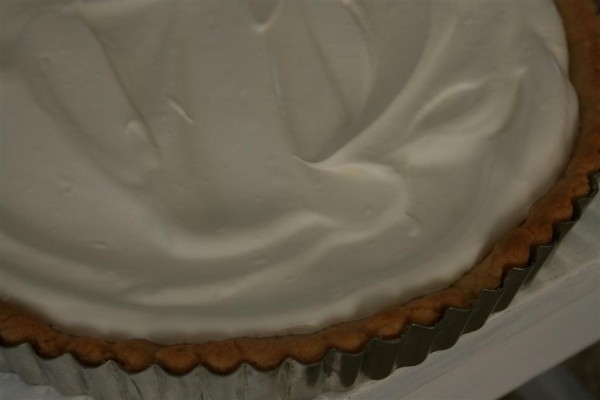 Slice 1 pound of rinsed strawberries into bite sized chunks and toss with 1/2 cup orange marmalade.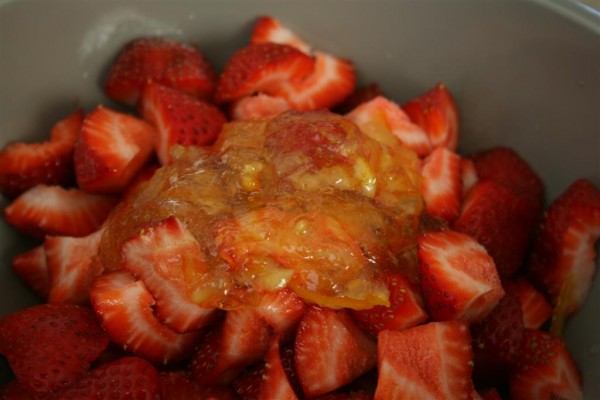 Gently place strawberries on top of whipped cream, then garnish with remaining whipped cream in the middle.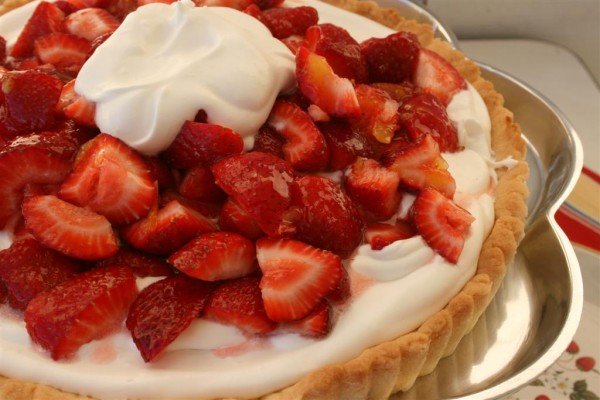 Isn't it beautiful!   Serve immediately.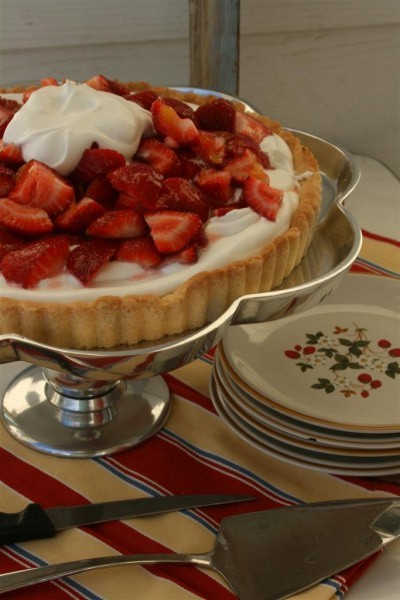 Trust me, it's as tasty as it looks.  A perfect treat for a warm summer night.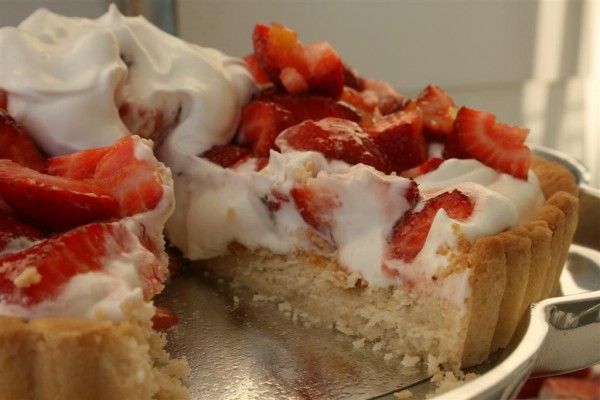 Orange Strawberry Tart
Crust:  1 batch Hopeful Homemaker's Basic Shortbread Crust
Filling:
1 cup orange marmalade
16 ounces heavy whipping cream
1 tsp. vanilla
1/3 cup confectioners (powdered) sugar
1 pound strawberries
Prepare shortbread crust and cool completely.  Spread 1/3 cup marmalade over crust.  Whip cream, adding vanilla and powdered sugar.  Spread whipped cream over marmalade, reserving 1/4 cup.  Rinse and slice strawberries.  In a small bowl, toss strawberries in remaining marmalade.  Carefully spoon strawberries onto tart.  Garnish with remaining whipped cream.  Serve immediately.  Enjoy!
Hopeful Homemaker