Chirp Chirp Quilt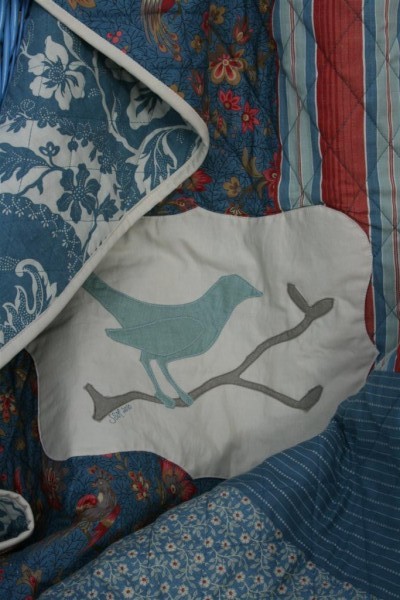 At last, I've finished the Chirp Chirp quilt.  The quilting is done and binding is on.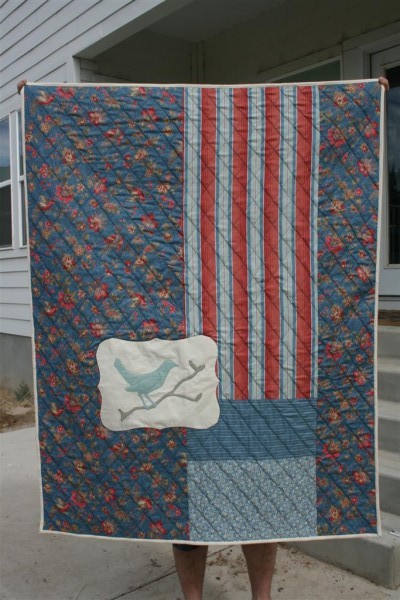 I quilted it in a diamond pattern, much like the Rouenneries quilt I finished earlier in the year.   Rather than quilt over the bird, I quilted around the applique area.  This quilt is much smaller and therefore was much easier to quilt.  I'm happy with the overall outcome.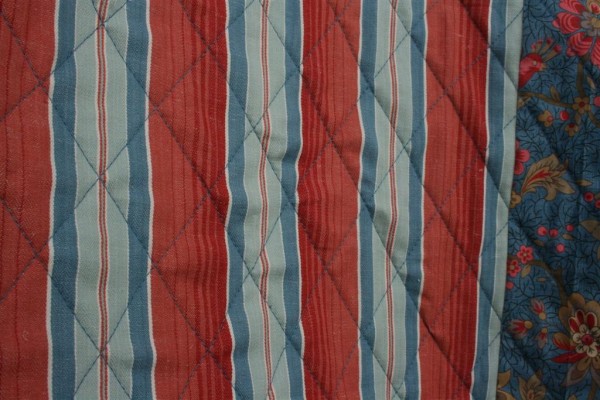 I embroidered my initials and the year beneath the tree branch, just for fun.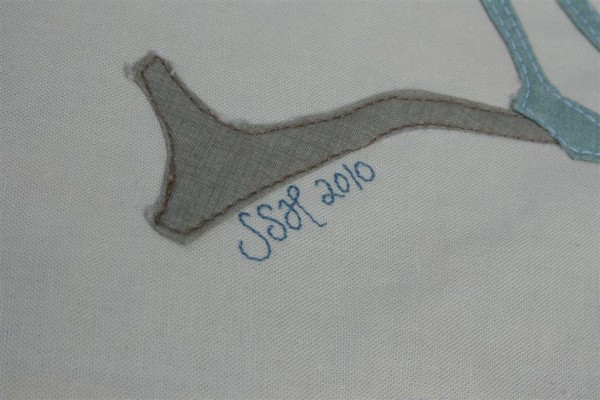 I changed my mind about the binding at least ten times, and then at the last minute discovered I had just enough of the Kona bone to make a binding and went with that.  I'm so glad I did.  It gives a beautiful crisp edge to the quilt, and provides the contrast I wanted.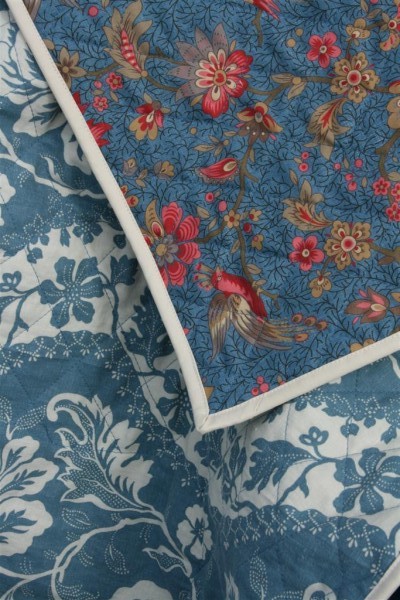 For the backing I used a beautiful cotton-linen blend from the Rural Jardin collection by French General.  I think this fabric is especially beautiful.  I felt drawn to the rich, deep blues in this collection.  I love the subtle red, white and blue color scheme, making it a perfect summer quilt for my home.  Of course, the birds don't hurt, either.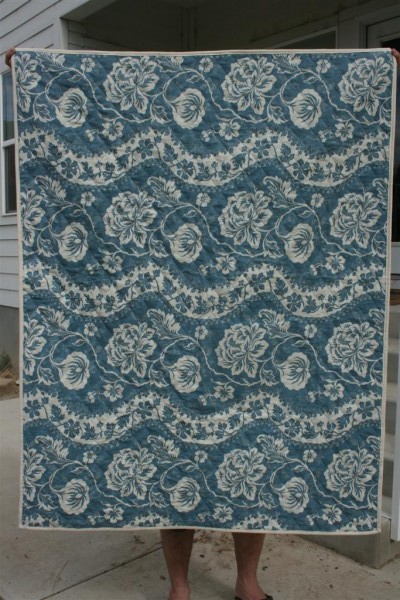 Measuring 52 by 40 inches, this is a great size for my younger children to snuggle with.   It was a simple and enjoyable project which I hope will be used and enjoyed for a long time!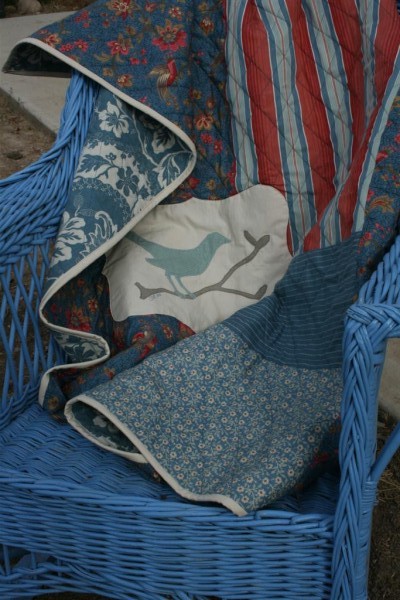 Hopeful Homemaker