Vintage Tablecloth: Blue scrolls and roses
My last fun purchase while thrifting in Colorado is this lovely vintage tablecloth.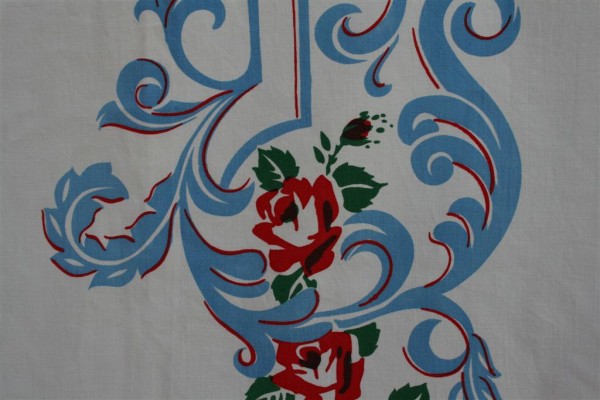 I haven't added to my tablecloth collection for several years.  I manage my collections like this:  I decide what I'll use it for, and a place to keep it in.  When the space is full, my collection is complete.  I started this 10 years ago when I fell in love with a teacup.  I built myself a display rack that would hold ten teacups and saucers, and collected until it was full.  Done.   I like having limits like that.
When we built our house, I found a couple of awesome cupboards at Costco that fit my kitchen perfectly.   I store my table linens in them.  It's a perfect arrangement, right next to the table where I use them with glass sliding doors that make for beautiful display and easy access.  They're just about full, so I quit collecting a few years ago.
Until I saw this one.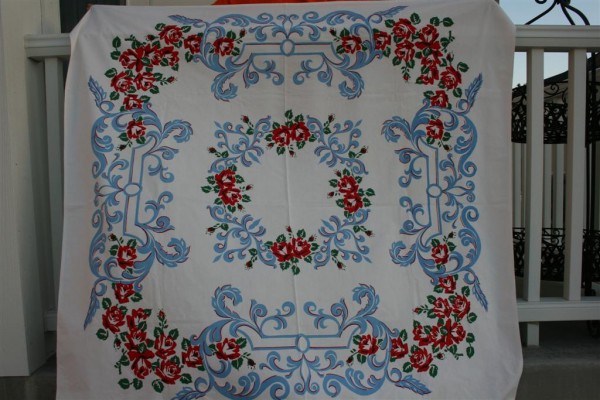 It's just me.  The bright blue is my blue.  Combined with the deep red roses, the white background, and the beautiful blue scroll design, it's perfect.  So I made an exception.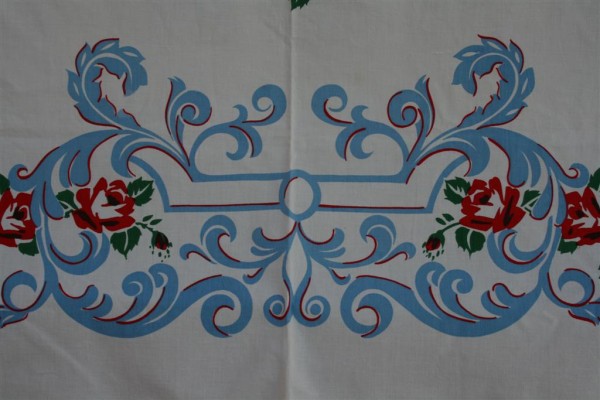 It's in beautiful condition with only a couple of faint yellow spots.  It measures 47 by 50 inches, with no tag or manufacturer's markings of any kind.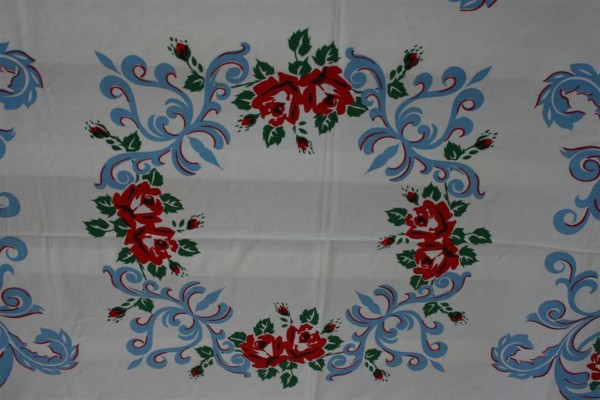 It's also my new favorite.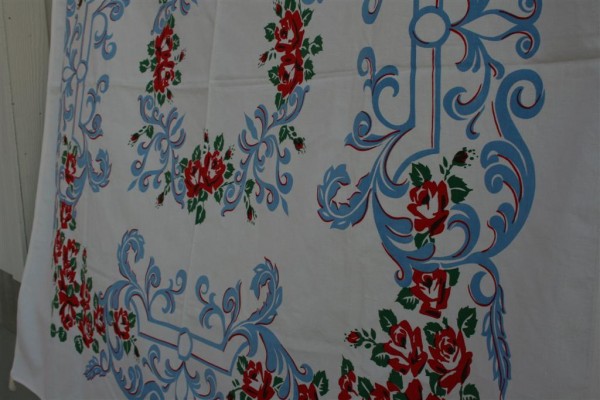 Taking these pictures also reminded me that I got busy last spring and never finished posting my collection.  Time to work on that again!  Look for more gorgeous vintage linens soon.  Until then, I think a backyard lunch is in order, complete with the tablecloth.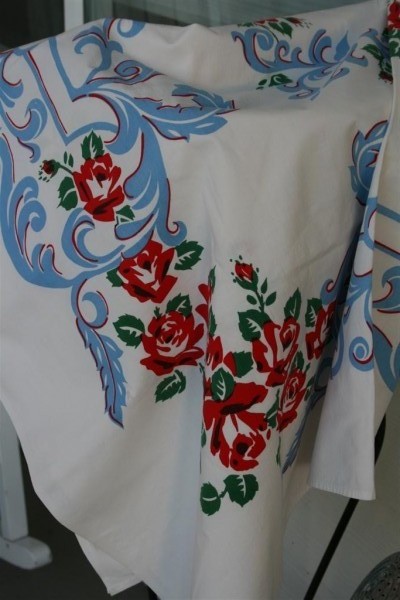 Have a great day!
Hopeful Homemaker