Vintage Tablecloth: Huge Poppies and Daisies
If tablecloths were judged by the brightness of their color, this one would surely be a finalist.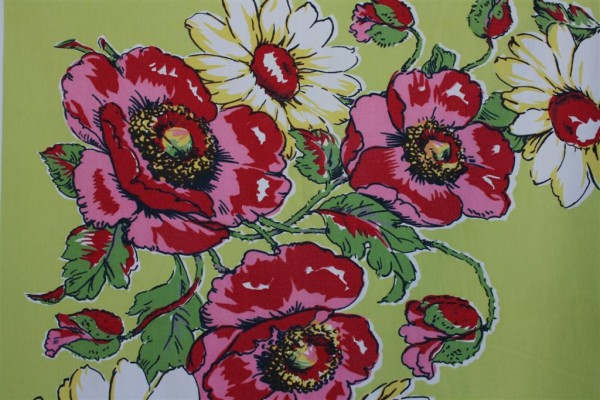 Printed on a bright spring green background, it features huge flowers.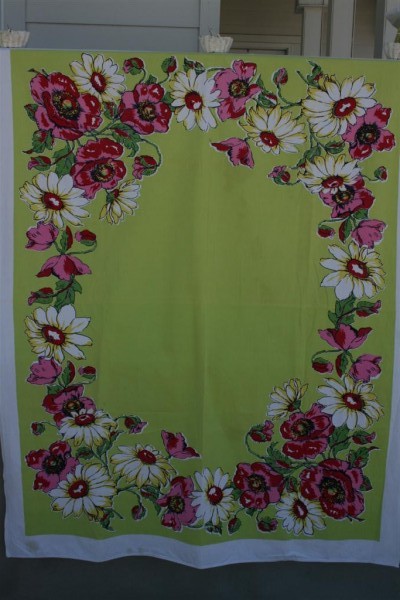 Two corners are huge daisies, two have large poppies.  The largest flowers are approximately 9 inches across.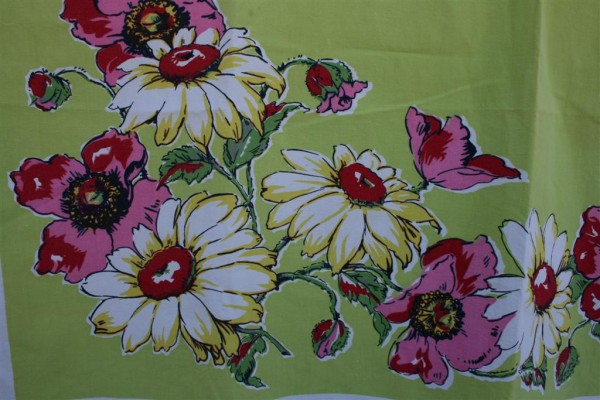 The tablecloth measures 52 by 64 inches and has some stains.  I don't know the maker.  It's so bright and cheerful that it never fails to put a smile on my face.  What makes it even better is the fact that I have two of them!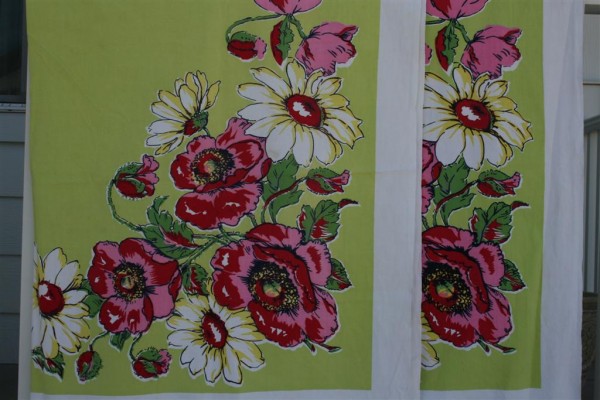 A perfect match.  They weren't purchased as a pair; I just happened upon two of them in quick succession.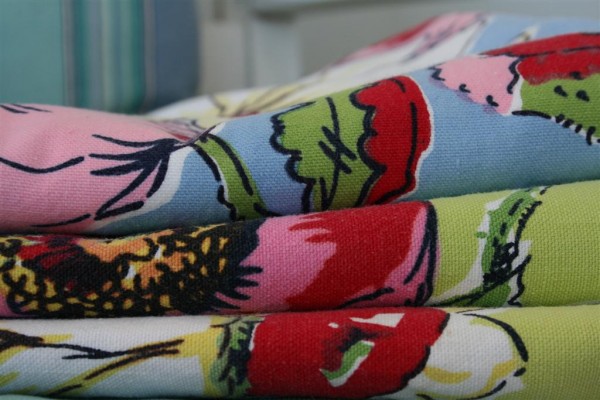 Shortly after purchasing the two green cloths, imagine my delight to stumble upon the same pattern with a blue background!  (If you learn anything about me on this blog, you'll know that I have a weakness for the color blue.)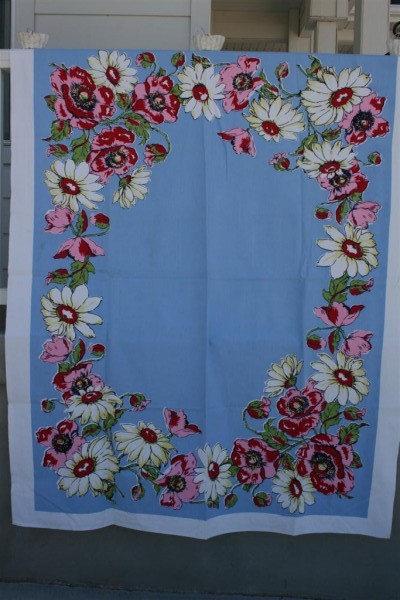 Honestly, the blue is my favorite of the three.  Vibrant and pretty, with just a couple of faint stains, I really love this tablecloth.  While the pattern is exactly the same, the blue background makes the daisies seem much more white.  Against the green the yellow detail in them stands out more.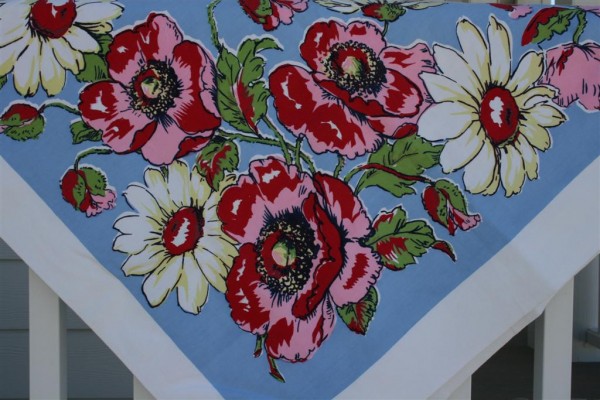 While I use them in my kitchen often, I picture all three used together on closely grouped tables for a backyard luncheon.  Someday soon, I hope.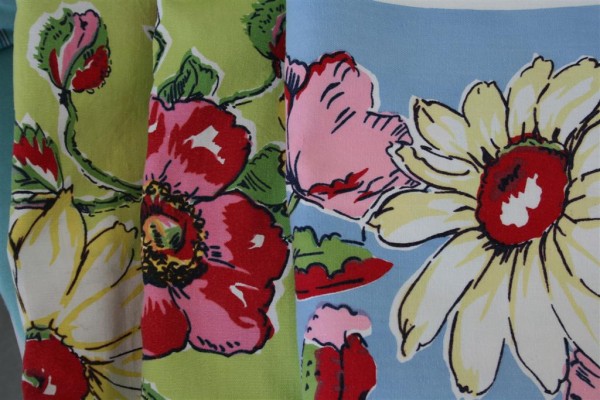 Until then, they brighten my kitchen and put a smile on my face.
Hopeful Homemaker