Thank you, Sis Boom!
Imagine my total surprise when I received an email saying that I'd won some fat quarters from

Sis Boom, by Jennifer Paganelli.

There are few things better than an unexpected package to make your day.  Talk about cute!  I've always loved her designs, but didn't have any of these prints.  They will be fun to mix into new projects.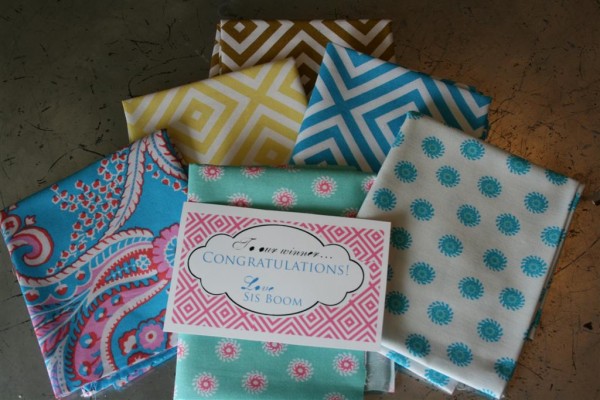 I'm looking at them wistfully, wishing for some time to sew.

I am craving creativity.

Sometimes life is so intense that every minute must be spent just working to make our family function.  Now is one of those times.
Still, I'm longing to MAKE something!
Long sigh.
Back to the laundry.
Jennifer