Vintage Tablecloth: Flowered Ribbon & Bouquets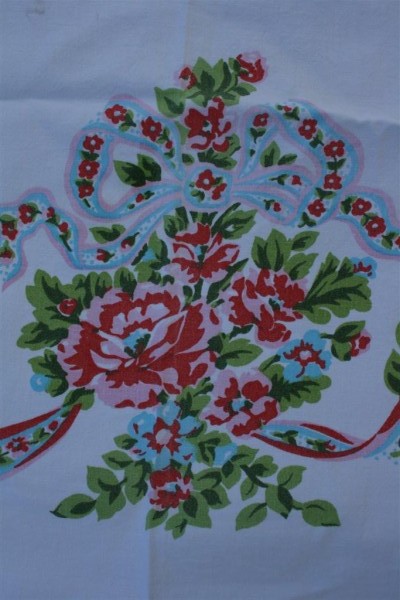 On a solid white background, this cloth features four large flower bouquets in the corners and smaller bouquets at the center of each side.  A ribbon, decorated with coordinating flowers, dances around the entire cloth, pulling it all together.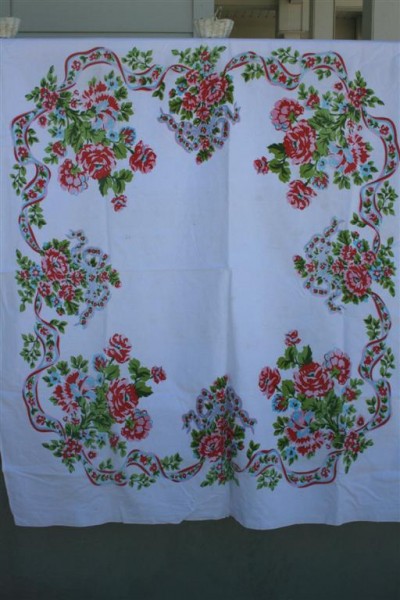 Measuring 47 by 53 inches, this cloth has no tag or markings of any kind.  It has a few faint stains, none of which detract from the beauty of the piece.  I love the rich green leaves and the happy flowers.