Vintage Tablecloth: Kate Greenaway, Cornwall pattern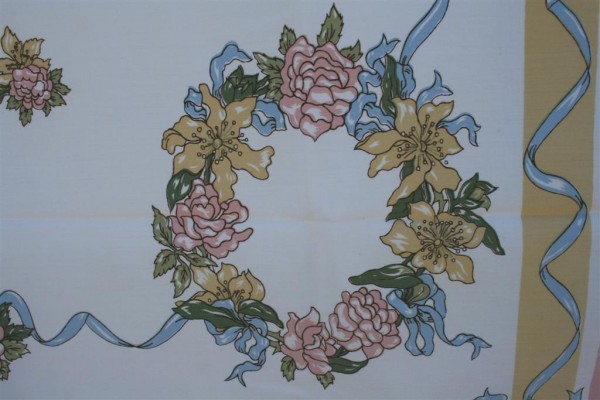 Kate Greenaway (1846-1901) is one of my favorite childrens book illustrators.   Her depictions of nature and childhood have endured through many years.  In 1946, Leaspun Prints (Leacock) produced a series of tablecloths featuring her work to commemorate the 100th anniversary of her birth.  They are beautiful tributes to a brilliant artist.  Over the years I've collected a few of the prints from this collection.
This cloth is the Cornwall Patter from the Greenaway series by Leacock.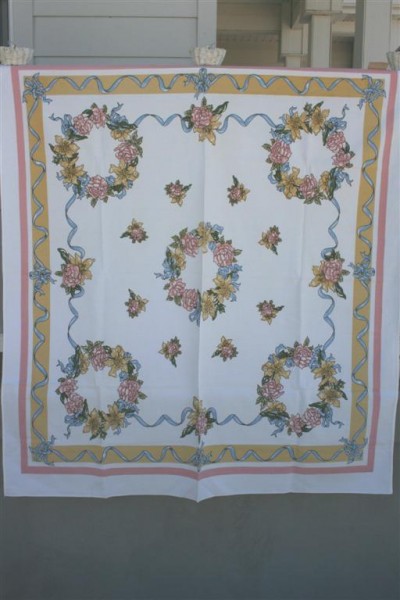 It features lovely floral wreaths and a dancing blue ribbon weaving around the double bordered cloth.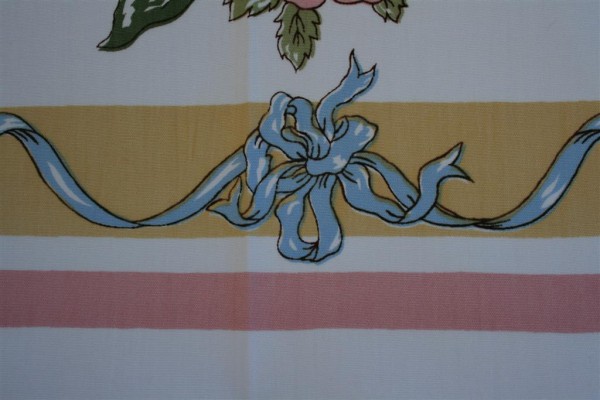 I purchased this cloth in mint condition with the tag still attached.  As indicated on the tag, it is printed on a cotton/rayon blend and is approximately 52 inches square.  I only have the tablecloth; the set of 6 napkins were no longer with it.  I find the tag itself very charming, as it is it's own little tribute to Kate Greenaway.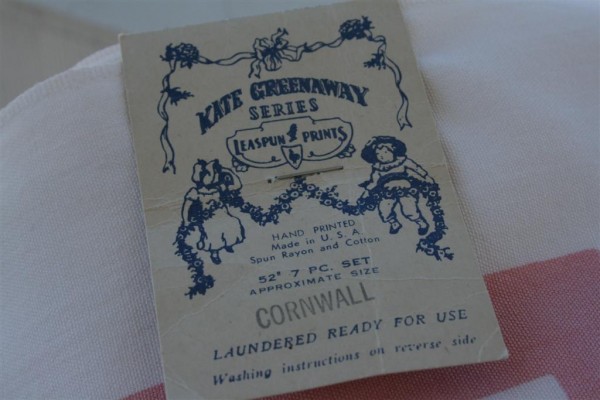 I must add that my favorite of all Greenaway's illustrations are her paintings of children.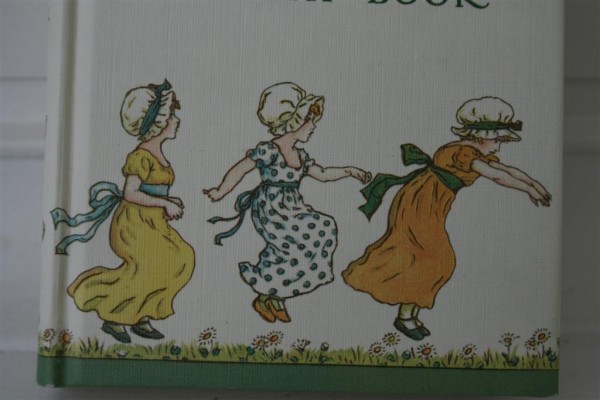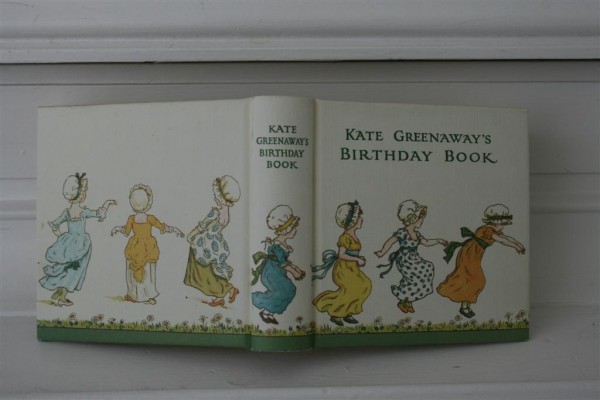 There was at least one tablecloth printed that featured children.  It is the only picture I've ever seen of a cloth like it.  It has been sold for years, but gratefully the pictures are still available in

this archive

.  Check it out!