Grapefruit Tart
Have you ever stood in the grocery store and had the smell of nearby grapefruit give you a sudden craving?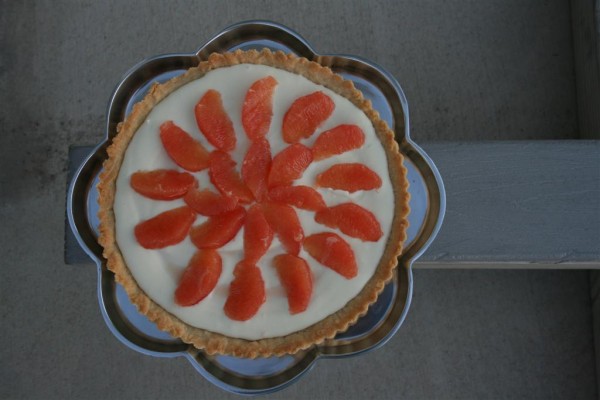 That's what happened to me recently.  And when it did, I also remembered a picture I'd seen a year or so ago of a grapefruit tart.  I had no recipe for it, but suddenly I had motivation!
Using my basic shortbread crust recipe, I prepared the tart crust and allowed it to cool completely.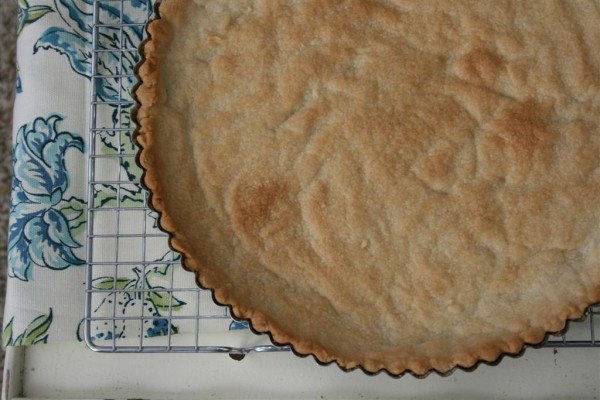 In a mixing bowl, combine:
8 oz cream cheese (I used neufchatel)
1/2 cup sweetened condensed milk
juice of 1/2 grapefruit (seeds removed)
1/3 cup powdered sugar
Mix together and spread over crust.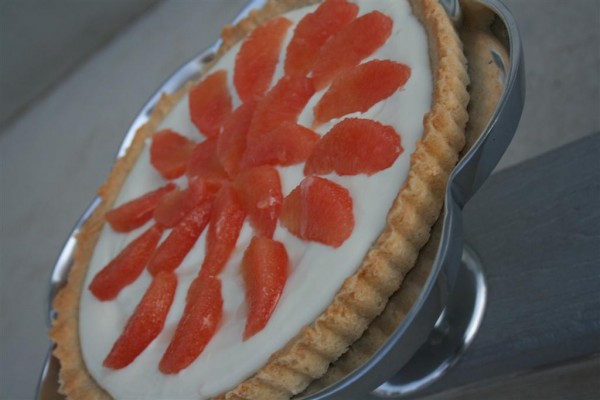 Now for the grapefruit.  I purchased 3 grapefruit to make this.  I didn't get the huge ones, but the orange-sized ones.  My thinking at the time was that I didn't want to overdo the grapefruit and scare any of my family out of trying it.  When I make it next I will buy 4 grapefruit.  One for the juice and three to section for the top layer.
Cut off the top and bottom of each grapefruit until you can see some of the pink flesh.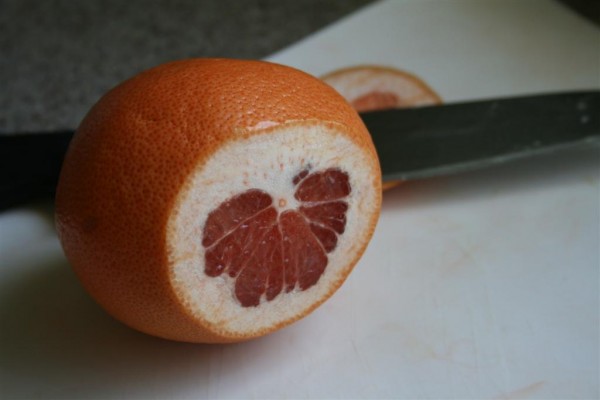 Carefully slice away the peel.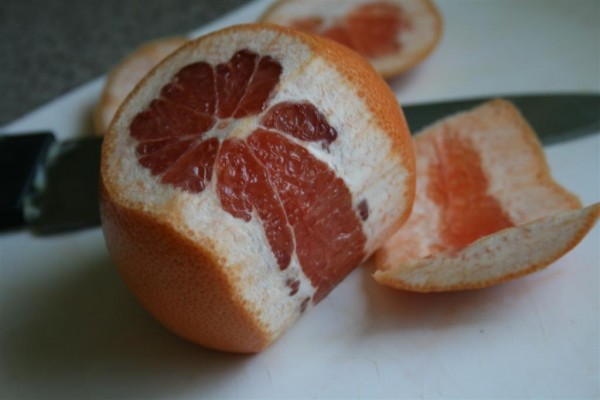 Now cut carefully between the membranes to remove only the flesh of the fruit.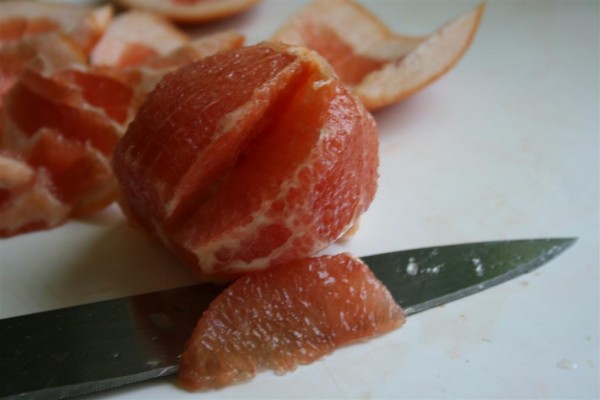 When the sections have been removed you'll be left with this, which you can discard.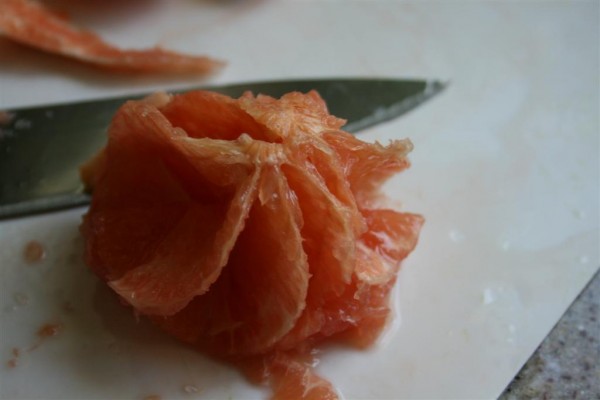 Place sections in a bowl and sprinkle with 1 Tb. sugar.  Refrigerate until you are ready to serve the tart.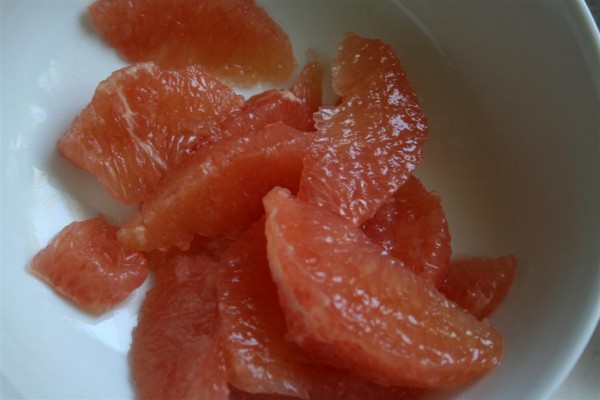 When it's time to serve dessert, simply remove the grapefruit from the refrigerator and arrange sections on top of the filling.  The arrangement I have in these pictures used two grapefruit.  As I said, when I make it next I will use three and cover it more densely.  It turned out that my family LOVED this dessert and they all wanted grapefruit in every bite.  It's the taste of grapefruit combined with the sweet filling and the crunch of shortbread that gives it such a delicious, unique flavor.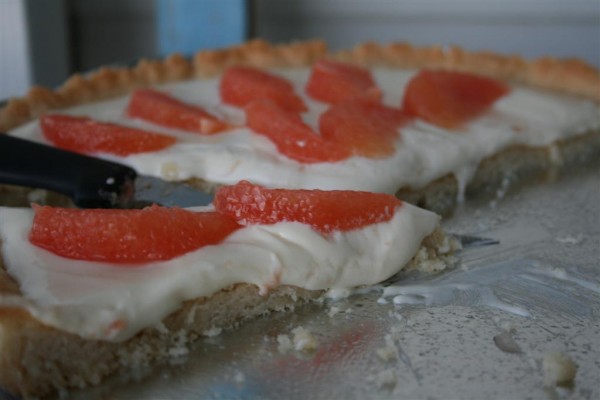 We loved the sour fruit coupled with a sweet tart.  No leftovers meant it was a hit.  I'm so glad I made it!
Hopeful Homemaker