I did it!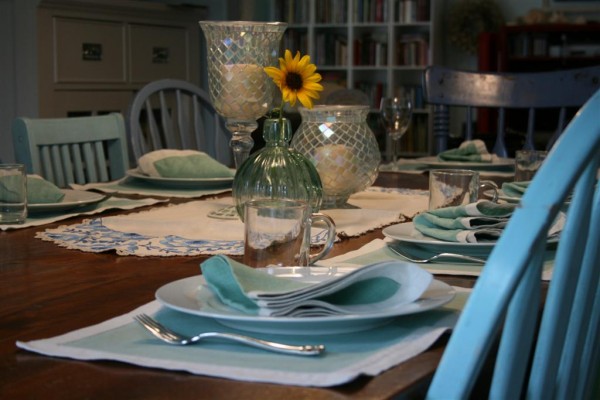 My personal to do list during each school day has been to do the following:
4 loads laundry, washed & folded
house tidy
toy room clean
scriptures read
time spent with little ones
after school snack made
dinner prepped
after school schedule written out
water bottles chilling in freezer
table set for dinner
I've done everything EXCEPT get the table set on many days, but today I made it all the way to the bottom of the list!
We won't get home tonight until close to 8 pm, but when we walk in that door we'll have a simple meal (taco salad) by candlelight.