Vintage Tablecloth: Kate Greenaway, Wellesley pattern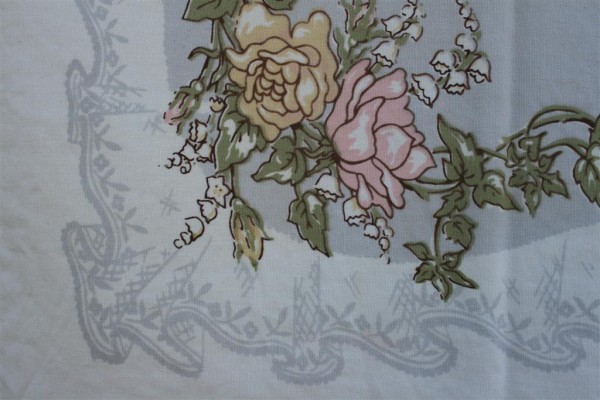 I love the grays in this tablecloth.  So subtle and elegant, they're proof that everything comes back in style again.  The light gray print of a frilly border on this pattern is particularly beautiful.
This 1946 tablecloth, printed by Leacock Prints, is another cloth from the Kate Greenaway collection.  I purchased it new, with tag still attached, but have since removed the tag in order to launder it.  I can't stand pet hair.  Like the Cornwall piece, this tablecloth is also missing its napkins.  I wonder if the ladies who purchased these in the 40's had a hard time actually using these commemorative tablecloths.  Most of my tablecloths with tags attached are Kate Greenaway cloths.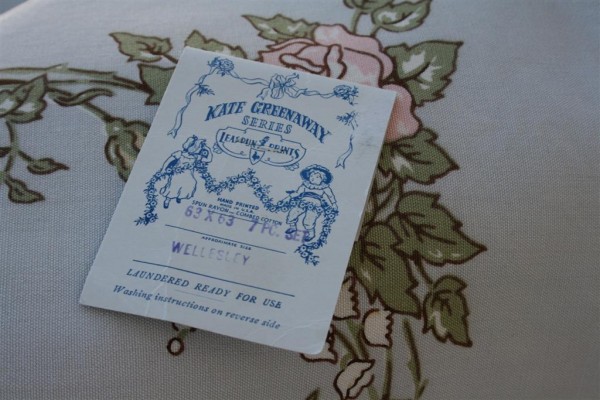 This lovely cloth features a simple border of roses and lily of the valley in a scalloped garland around the edges, with a repeat in the center detail.  The leaves are printed in a soft olive green that complement the flowers and the gray beautifully.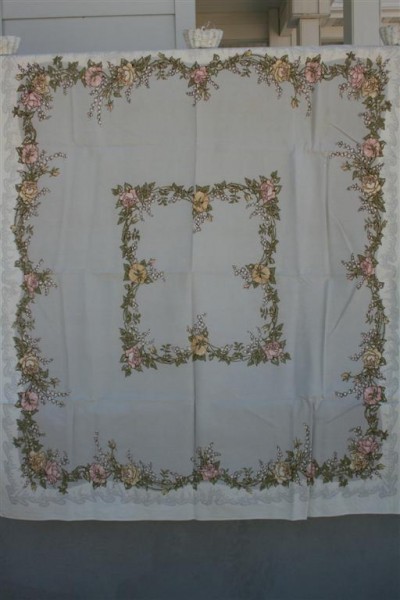 The lily of the valley on this piece was what initially caught my eye.  So pretty.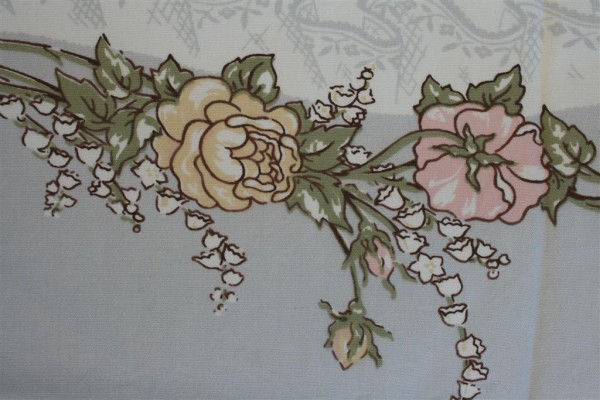 I love the understated elegance of this tablecloth.
Hopeful Homemaker