Adam Pattern Gravy Boat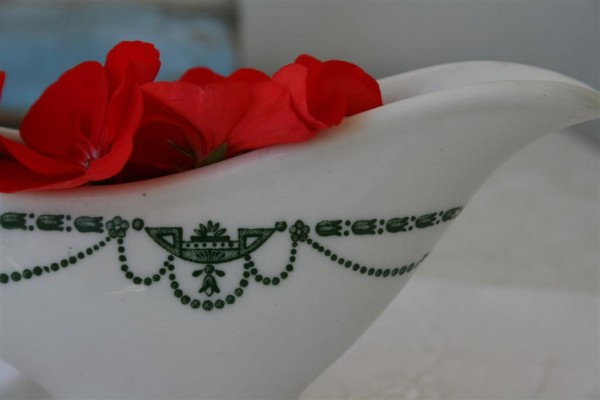 I found a gravy boat to match my very small set of vintage restaurant china.  It's small in scale, only an inch wide.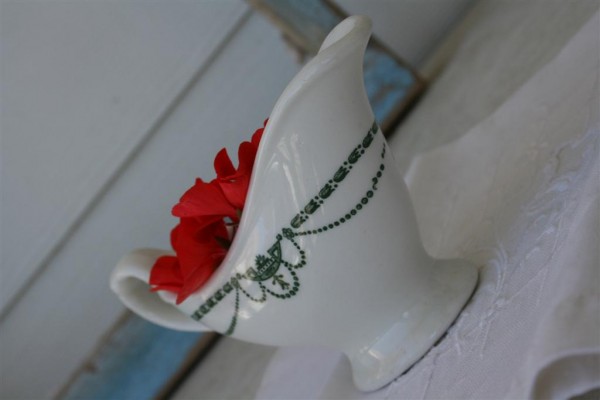 Perfect for an individual serving of syrup, sauce or gravy.  It is stamped 1943 on the bottom.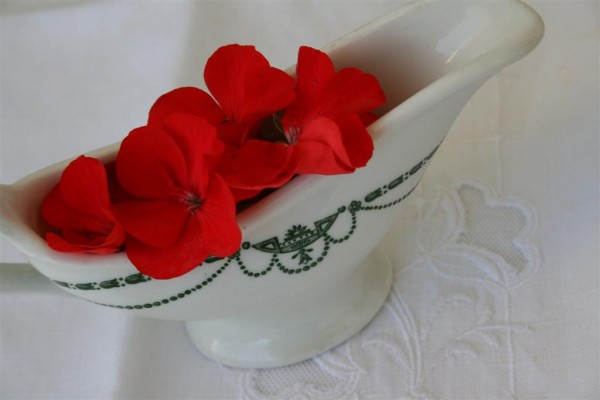 I love this pattern.  I love the deep green against the creamy white.  I love the way the garland wraps so beautifully around the curve of the dish.  Decoration also follows the graceful line of the handle.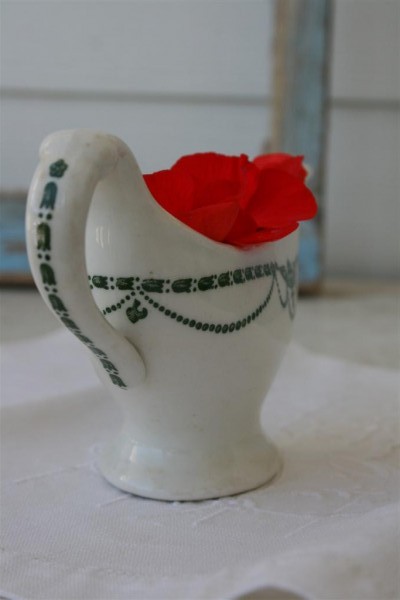 This little beauty is just begging me to make breakfast in bed for someone.  Unfortunately I don't see a "sleep in" kind of morning on our calendar for the next two months at least.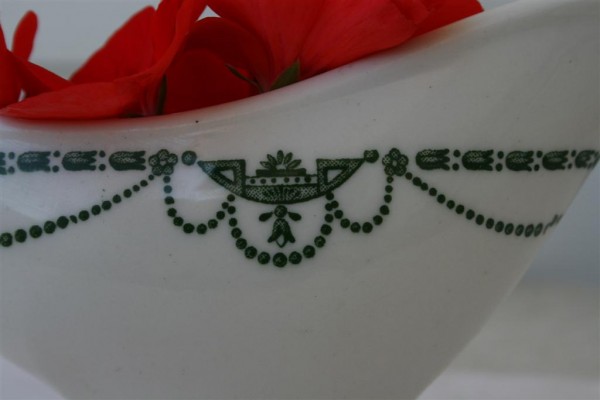 And so it waits patiently in my kitchen, making me smile each time I look at it.
I'm pretty sure I would have loved the forties.
Hopeful Homemaker