Vintage Tablecloth: Kate Greenaway, Somerset pattern
Next in my small collection of Kate Greenaway tablecloths by Leacock Prints is this small bridge cloth.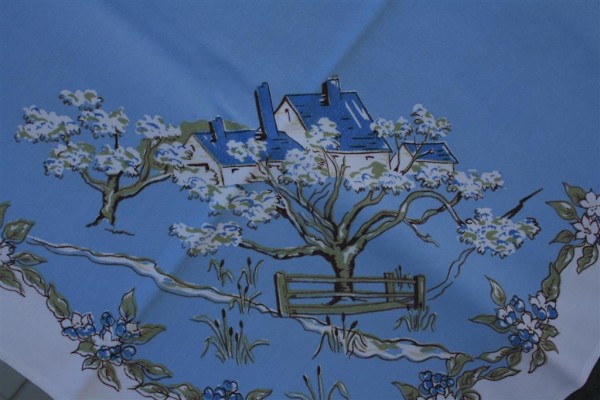 Named "Somerset", it features a farmhouse on each corner, partially hidden from view by the trees.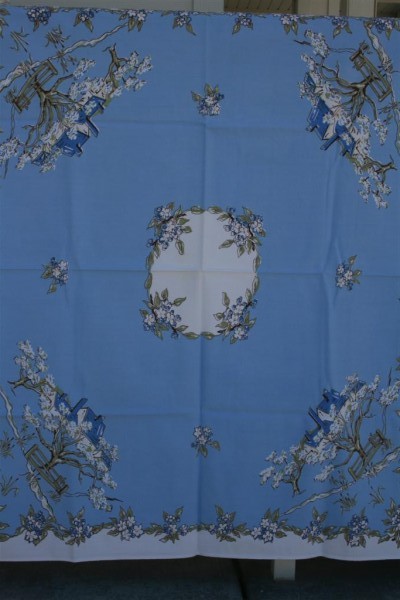 Printed on spun rayon/cotton cloth, it measures 32 by 37 inches.  It's small size makes it a nice piece for the center of a table.  This five piece set has survived intact, with all four napkins in pristine condition.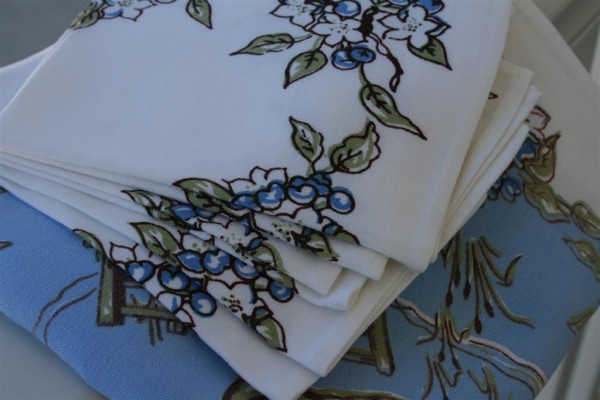 As always, I love the beautiful blue in this cloth.