Vintage Tablecloth: Kate Greenaway, Chelsea Rose
The rich coral color of this cloth was what originally drew me to it.  I was delighted to find it still had it's tag, and that it's another in the Kate Greenaway series printed by Leacock Prints to commemorate her 100th birthday.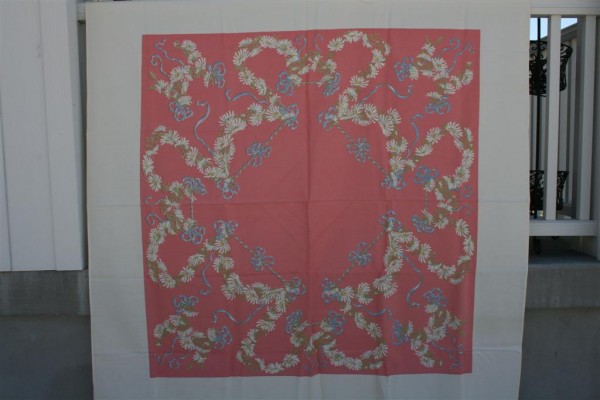 The pattern is called Chelsea Rose, and is a design of flowers and ribbons woven together to create an intricate garland around the cloth.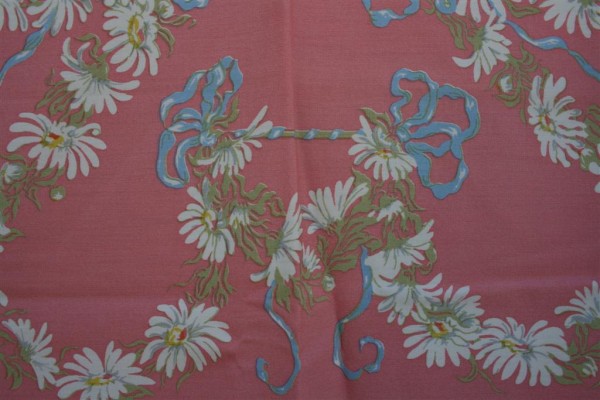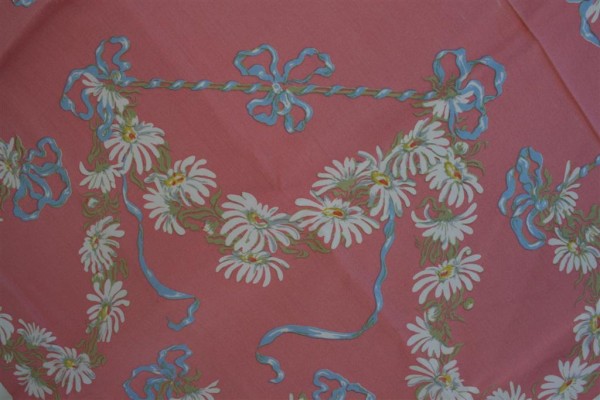 There are a couple of faded spots along a fold line, but they are difficult to see and don't detract from the overall beauty of the piece.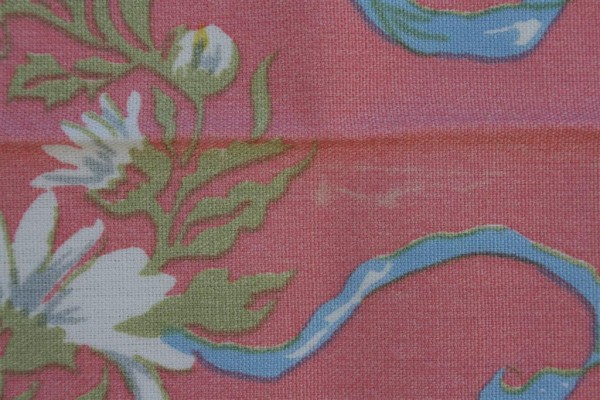 This piece measures 52 by 52 inches, a size I quite like.  I also like the wide cream colored borders around the outer edge.  This is a lovely pattern, one I have not seen much.