Vintage Tablecloth: Kate Greenaway, Language of Flowers
I saved my favorite Kate Greenaway cloth for last.  This tablecloth is named after her book, The Language of Flowers.  Like the book, it's covered with illustrations of flowers.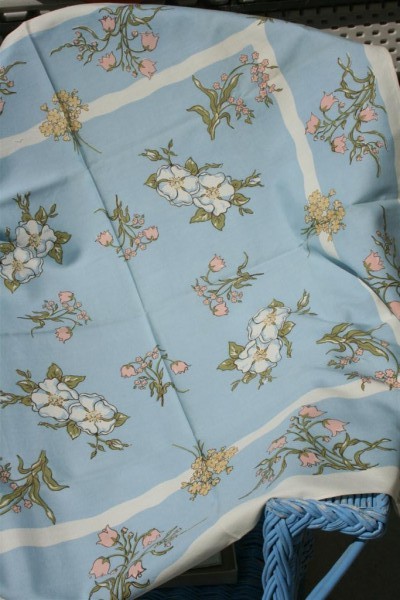 The cloth has a blue background, with two creamy white borders.  It measures 36 by 36 inches and is in perfect condition.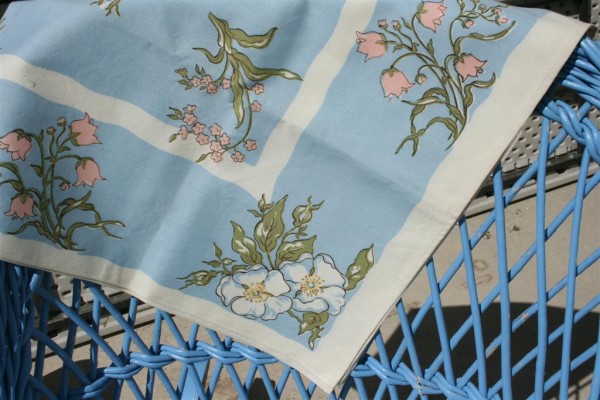 This tablecloth is the only one I own that came to me in its original box.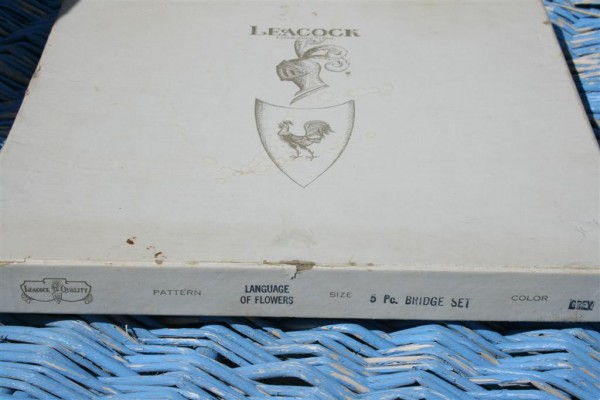 Prior to finding this treasure, I had only seen the Leacock crest which you can see on the bottom left, on the edge of the box.  I'd never seen the company logo which is printed on the top of the box, but I quite like it.  Established 1760.  How cool is that?  I had no idea it was a company that pre-dated the American Revolution.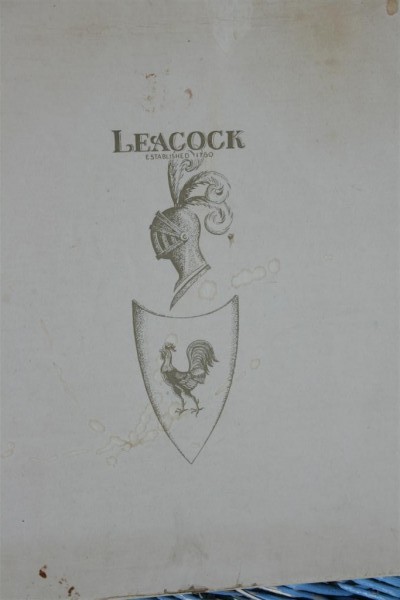 The four napkins are still there, making this a complete set.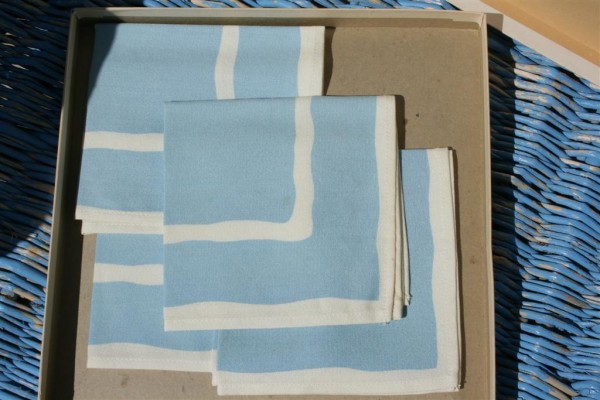 One of my all-time favorite tablecloths, I'm grateful to have this in my collection.