Vintage Tablecloth: Aqua Dream
Man, I wish I knew the names of these tablecloths!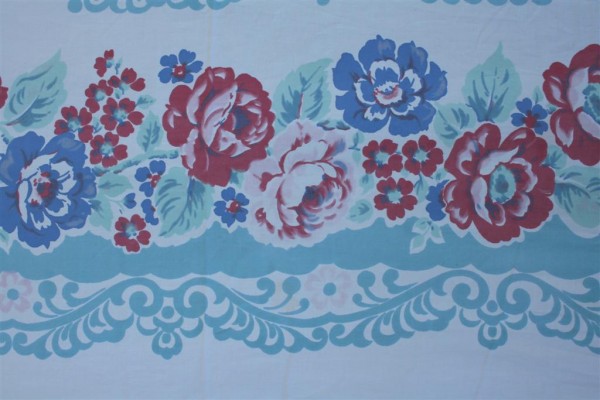 I'm calling this one Aqua Dream because I happen to think the aqua designs on it are totally dreamy.  And there is a lot of aqua on this one!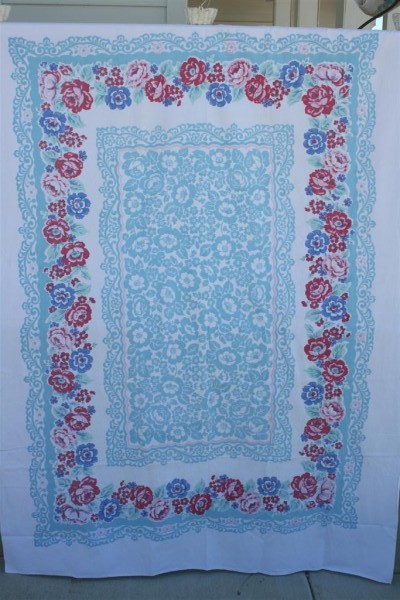 If I could keep only one of my vintage tablecloths, I'm pretty sure this would be the one.  When I pull it out of the cabinet to use on my table I smile with delight.  It makes me happy, plain and simple.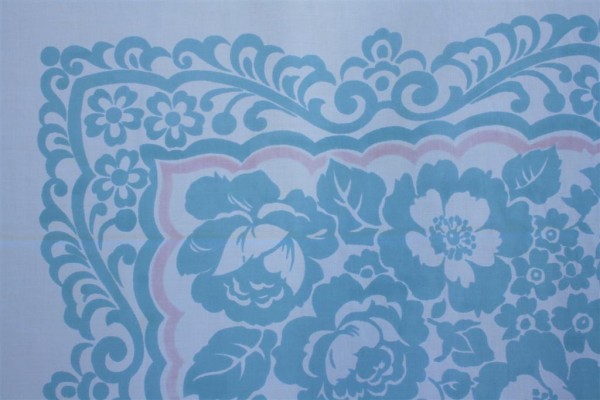 I love the center design of just aqua and white, with a thin pink design between the inner field of flowers and the design around the edges.
And then there are the flowers.  The splash of brightly colored flowers that look like they're painted in watercolors. Breathtaking.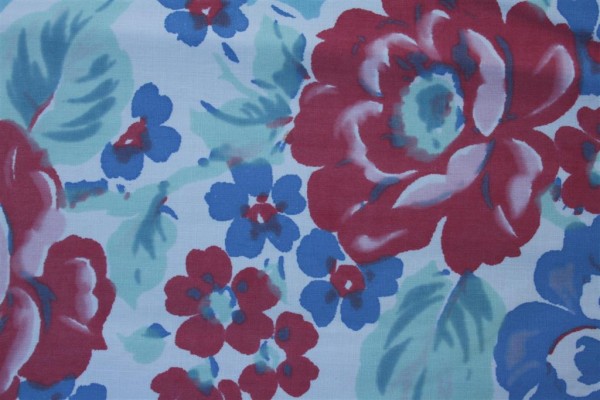 It's cotton, the perfect crisp-but-soft weight that all summer sheets should be.  To be honest, I've wished it was a sheet once or twice, because if it was, it would be on my bed.  All summer long.
This tablecloth has no tags or manufacturer's markings on it.   It measures 55 by 75 inches, a fairly large cloth.  It has no stains or marks on it, and is in fabulous condition.
Like I said, it's my favorite.