Vintage Tablecloth: Hydrangea Bouquets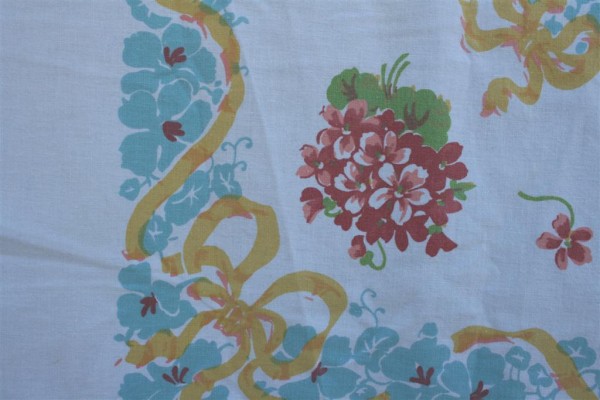 This tablecloth is another with a center field made up of aqua flowers.  Peppered throughout the center and around the edges are little bundles of pink hydrangeas.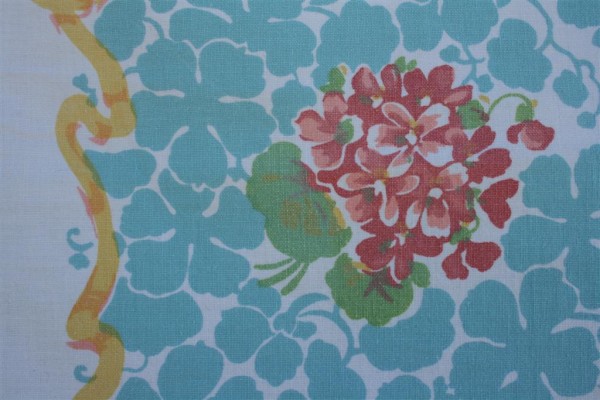 Printed on linen, this cloth has a nice weight.  It measures 51 by 66 inches.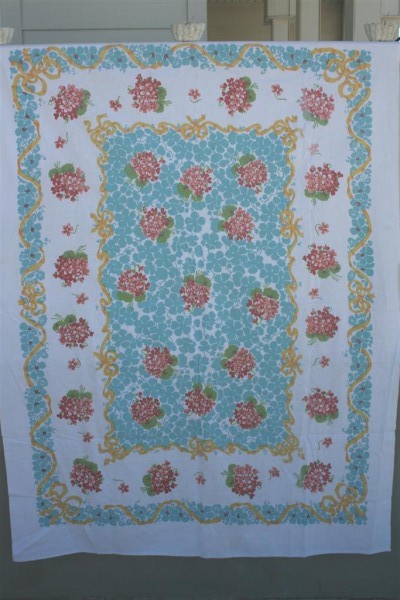 Yellow ribbons wind around the outer edge of the center field, and also twist their way around the edges of the cloth.  My photos don't do justice to the beauty of this cloth; the yellow is a lovely sunny yellow, and the entire piece is actually very colorful.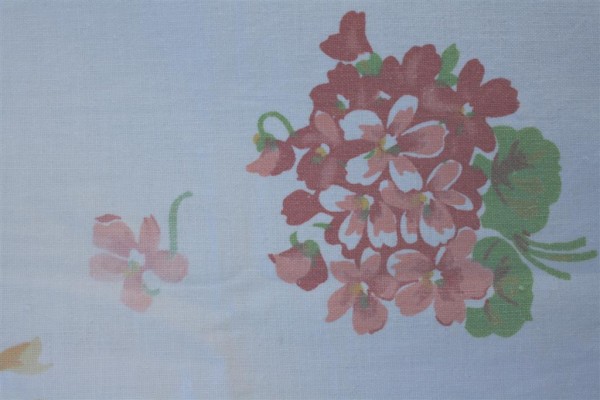 There is a small amount of fading in a few places, but it's hard to notice unless you're looking for it.  The cheerfulness of this quilt makes it fun to use.