Punctuation Baby Quilt
It's late but it's done!  I think it's also really cute.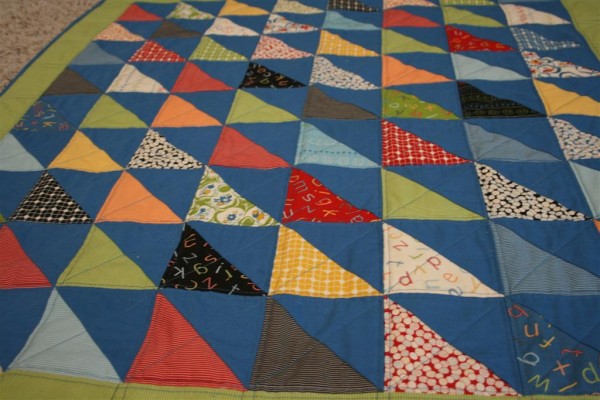 This half square triangle quilt was made using the Punctuation collection by American Jane for Moda.  I really like the happy colors in this line, and think that it lends itself well to a baby boy quilt.  Paired with a beautiful blue solid, I made this quilt with one charm pack.  The quilt measures approximately 42 inches wide by 46 inches long.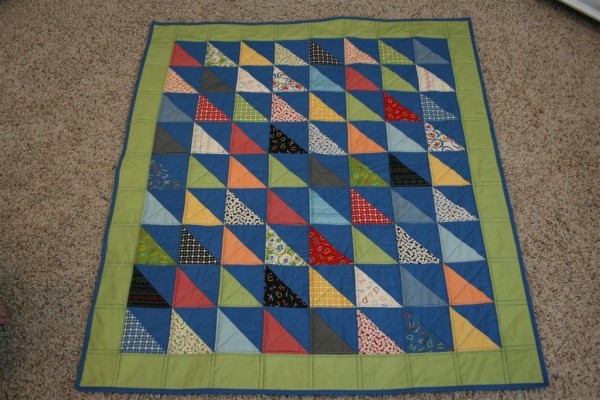 I used straight line quilting on this, carrying the horizontal and vertical lines across the green border to the edges of the quilt.  I then quilted on the diagonal, going opposite the line of the half square triangle squares, but kept the diagonal quilting in the center of the quilt only.  I'm very pleased with how the quilting went.  I feel that I'm getting better at it, but I'm also aware that this is a very small quilt.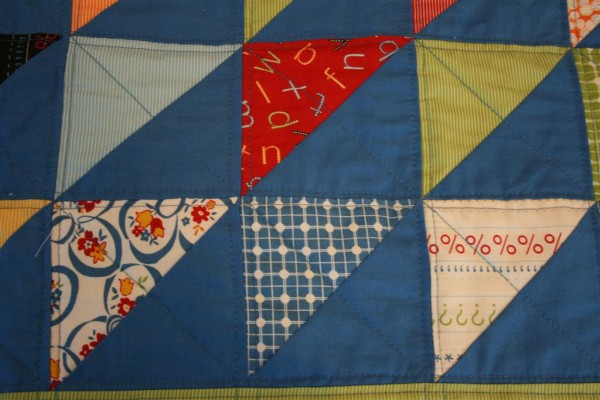 If there was one thing about the quilt that I struggled with, it's the fact that the charm pack came with so many squares of the pinstripe fabric, two of each color.  I didn't realize when I bought it how little it had of the more graphic designs.  In spite of this, however, I think that the quilt came together nicely and, on the whole, is colorful and interesting to look at even with an overabundance of that particular print.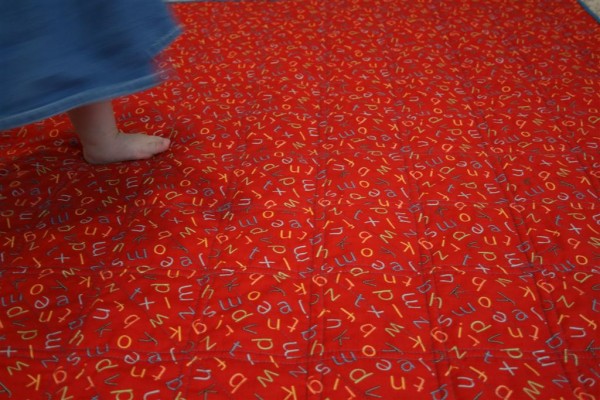 For the back I used the alphabet print in red, which I like a lot.  It seemed fitting for a little boy born at the beginning of the school year, the sixth child in his (quite amazing) family.
And for the binding I went with the same blue solid.  I like the way it works with the blue quilting lines that go through the green border and meet the binding. I feel like it pulls the whole quilt together.  The binding was machine stitched.  I'm getting faster at it, and think that I may have found a way to sew it on that I like.  I need to bind one more quilt to see if I'm right.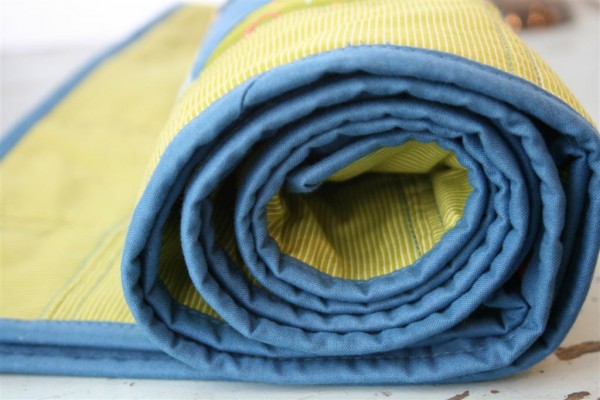 And lastly, my favorite part of the whole quilt: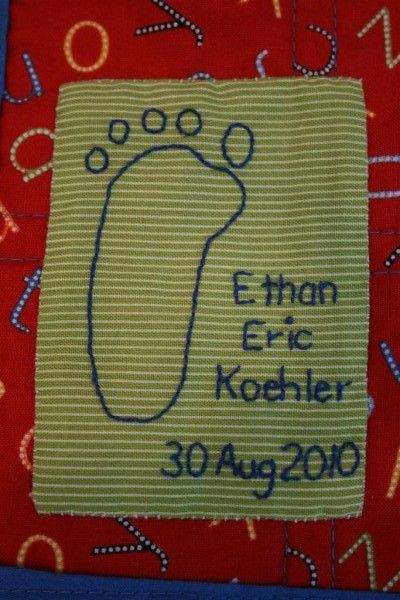 That's his footprint!  When he was a couple of days old I had his grandma trace his foot so I could make this little tag.  I simply embroidered it and then stitched it to the corner of the quilt back.  I really like it.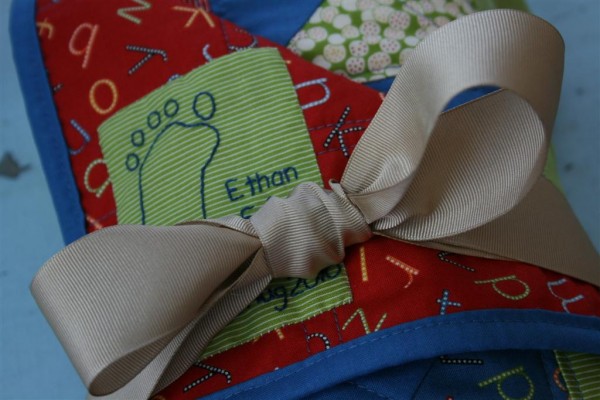 Because of the tag I decided to simply wrap it with a ribbon.  Now it's wrapped around an adorable little boy, and I hope they love it.
Hopeful Homemaker