Baptism Invitations
This beautiful daughter of mine turned eight last month, and will be baptized on Saturday.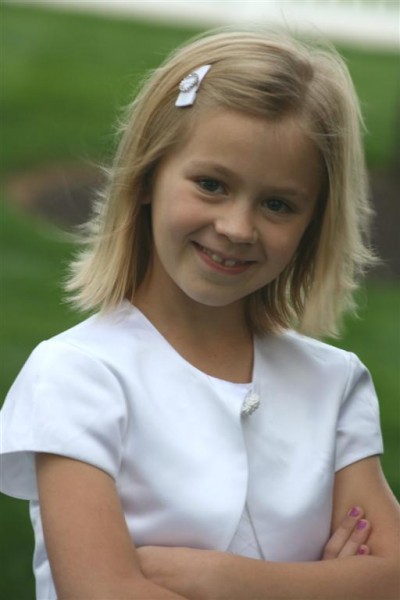 She is blessed  with a golden heart.  We marvel often at her sweet and sincere goodness.  We're so excited for her special day.  This means that there will be a flurry of activity in our home this week as we prepare for family to gather in honor of her decision to enter into this sacred covenant.  Among those activities is the creation of her invitations, something that should have been accomplished at least 10 days ago, but at least I'm doing them!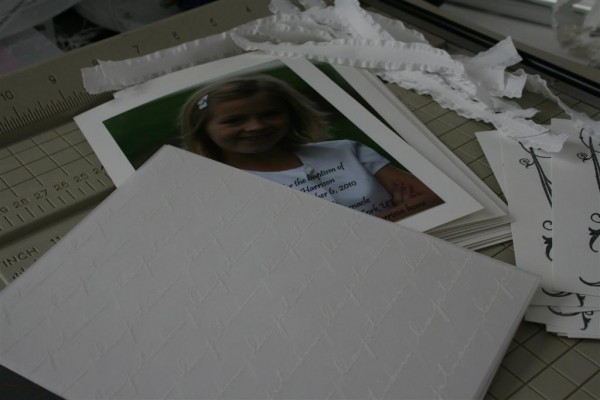 Projects like this are created from my old stash of scrapbook supplies.  I went with  a simple design, printing the information on the photo and mounting the picture on a piece of white cardstock.  I then cut pieces of my favorite vellum to cover the entire invitation.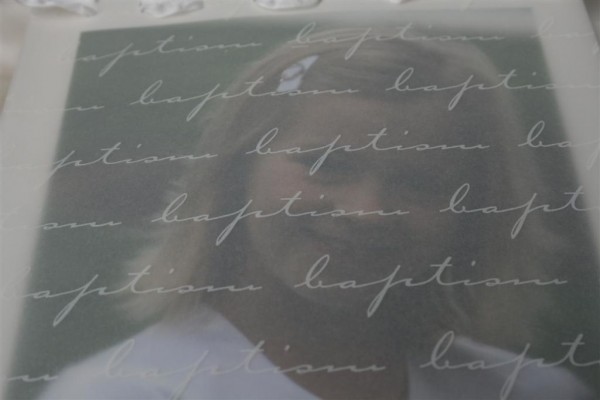 After some experimenting I settled on a simple white ribbon woven back and forth across the top to hold the two layers together.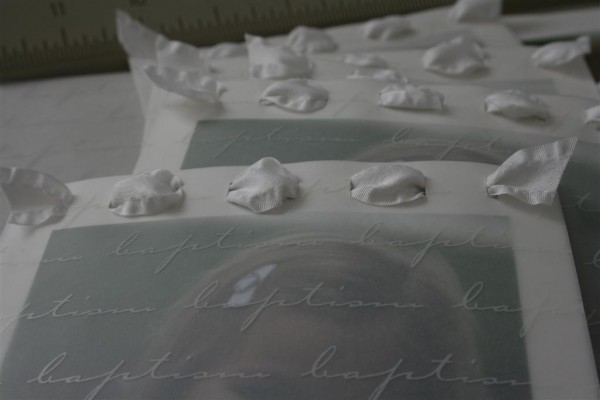 I've said this before, but there is something beautiful in stacks of paper and supplies all lined up together.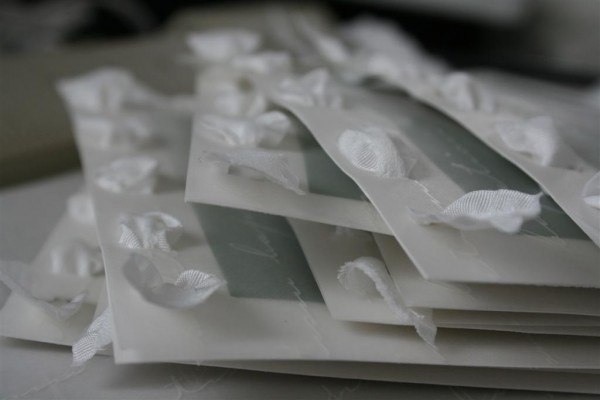 I love the shades of white, the subtle gray produced by the vellum over the photograph, the shadows, the way white helps you see texture.  I never tire of white.  Simple and elegant.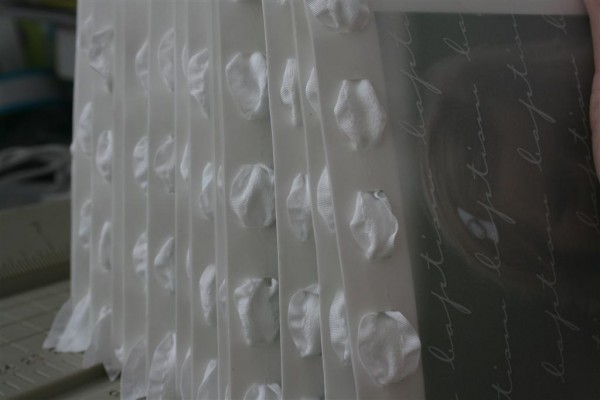 I added a simple strip of white cardstock with a charcoal gray design stamped across it to cover the text on the photo below.  This makes the invitation easier on the eye as you aren't drawn to try to read two layers of text on top of each other.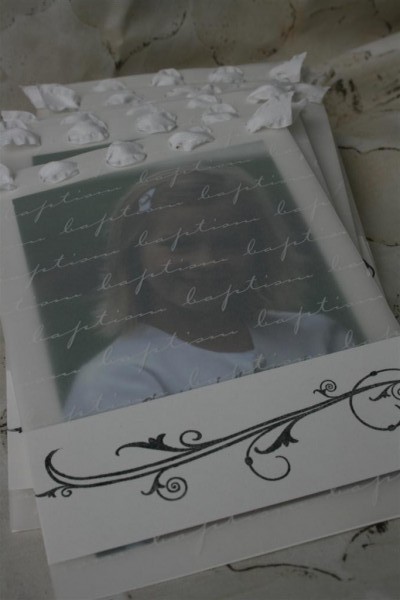 And underneath the vellum…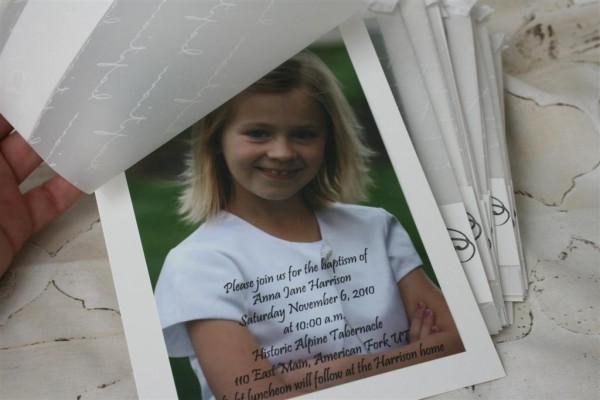 This is a project I was tempted to skip when I missed the window to mail them at an appropriate date.  I'm grateful for telephone and electronic communication!  Still, I felt like I should do it, and now that they're finished I'm so glad that I did.  When the children came home from school and saw them, I was so happy to present my daughter with her own invitation to keep.  Interestingly, my almost twelve year old daughter ran immediately to her room and returned with the invitation I made for her baptism four years ago.  My heart whispered to me that what I had done was important, and I'm so glad I followed that prompting.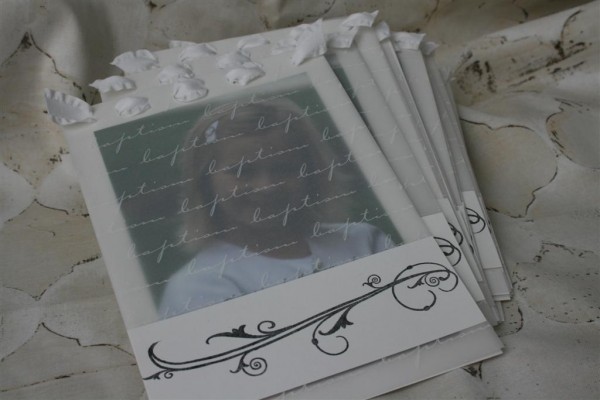 Now they are en route, and although they're late, I hope they will still serve as a reminder and a memory.