Dinner in a Pumpkin


This dish isn't sweet, but it certainly spotlights pumpkin!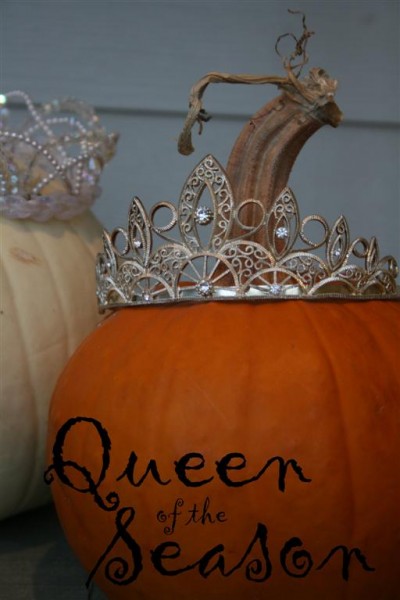 My Mom made this dinner for us when I was growing up, and I make it every fall for my own family.  Traditionally, we eat it around Halloween, but it's a lot of fun to make it during November as well.
Dinner in a Pumpkin
1 small to medium pumpkin
1 onion, chopped
1 Tb. oil
1 1/2 to 2 pounds ground beef
4 Tb. soy sauce
4 Tb. brown sugar
1 (4 oz) can sliced mushrooms, drained
2 cans cream of mushroom soup
1 1/2 cups cooked rice
1 ( 8 oz) can sliced water chestnuts, drained.
Cut off top of pumpkin and thoroughly clean out seeds and pulp.  Preheat oven to 350.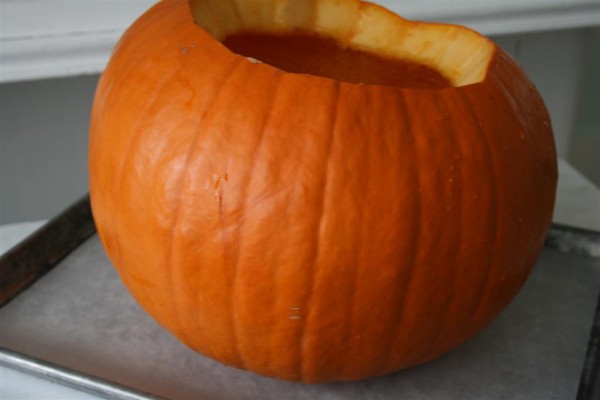 Note:  The recipe says that the pumpkin cooks in about an hour, but my experience has been that it always takes about twice as long as that for the pumpkin meat to be tender.  Therefore, when I clean out my pumpkin I lightly salt the inside, replace the lid, place the pumpkin on a baking sheet and bake it by itself while I prepare the meal.  This gives the squash a head start on cooking.
In a large skillet, saute onions in oil until tender.  Add meat and brown.  Drain drippings.  Add soy sauce, brown sugar, mushrooms and soup.  Simmer 10 minutes, stirring occasionally.  Add cooked rice and water chestnuts.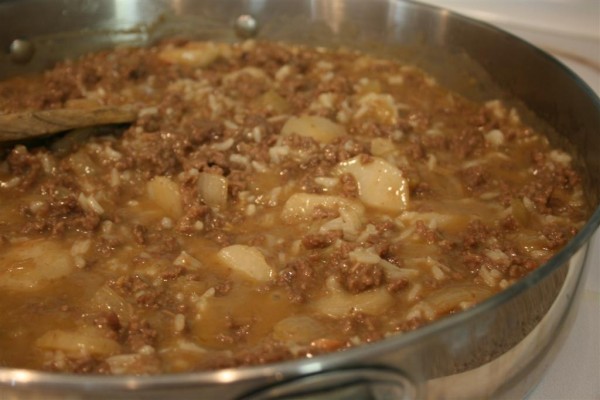 Remove pumpkin from oven.  Spoon mixture into pumpkin and replace pumpkin top. Bake 1 hour or until inside meat of the pumpkin is tender.  Remove from oven and serve.  For a vegetable, scoop out pumpkin flesh and serve with salt and pepper.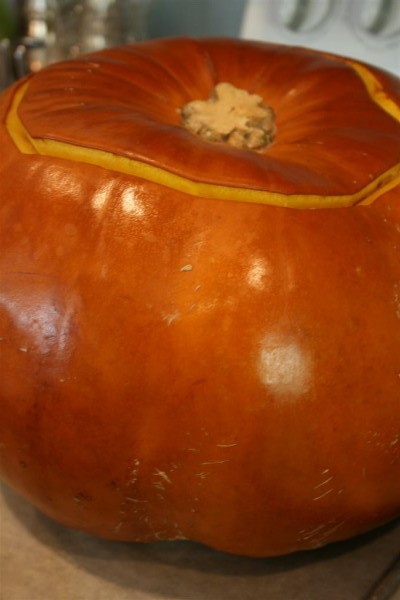 I always enjoy seeing my children taste the pumpkin meat.  Several of them are usually wary of it, but I scoop them all a small spoonful of it, and almost invariably they request more.  It's a fun way to help them try new things.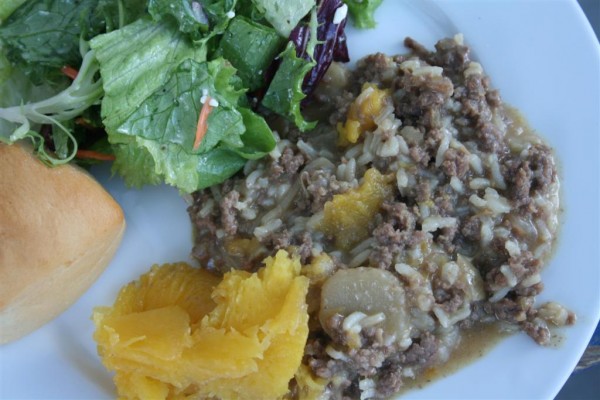 Enjoy!  And thanks, Mom, for making this all those years ago, and for passing it on.
Jennifer