Book Page Rosette Pomander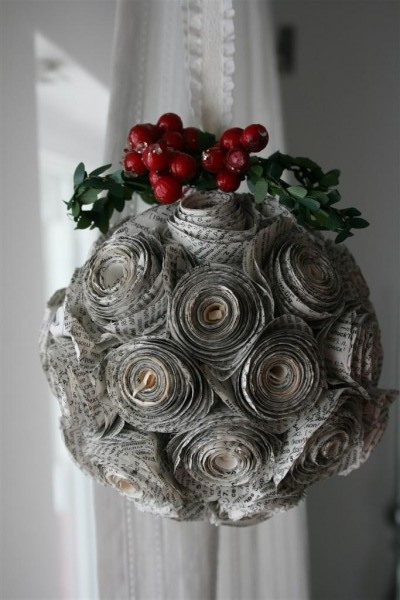 I am having so much fun with my old dictionary!  This pomander/kissing ball/Christmas ornament is my latest creation using book pages, and I love it!
Using trial and error (lots of errors), I taught myself how to make these rolled paper flowers.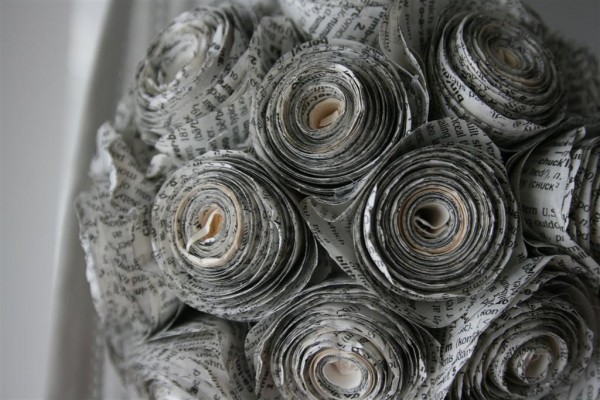 Then slowly, slowly, one by one, I hot glued them to a Styrofoam ball.  A ribbon at the top, and we're done!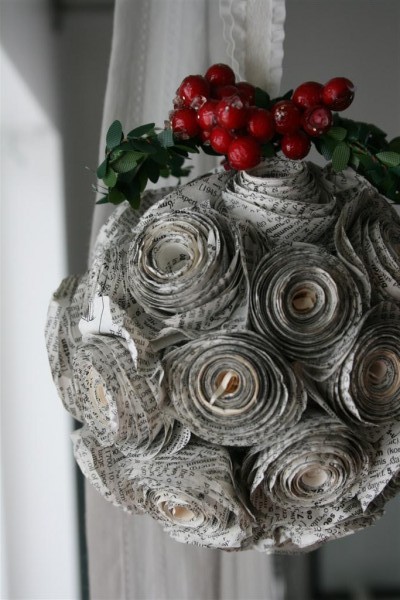 I'm thrilled with how it turned out and am now working on a wreath.  It's slow going, but totally worth it.  I can't wait to show you!
What are you making right now?
Hopeful Homemaker
post shared here