Deck the Halls… or the front porch, at least!


My front porch is ready for Christmas… garland, wreaths and very long ribbons tied in simple knots.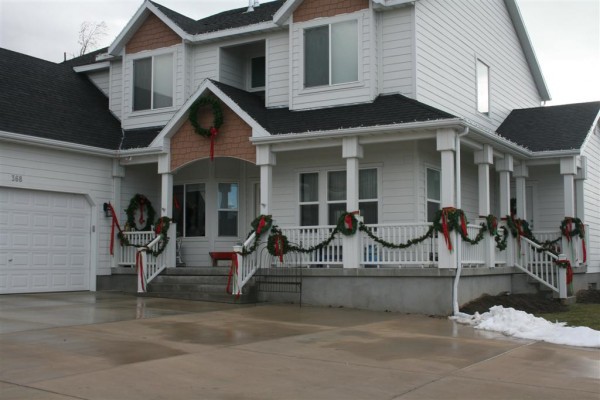 I'm pleased with the overall feel of the porch.  It makes me smile when I'm backing out of my driveway or coming home.  I love the deep green and the bright red against the white of our home as well as the simple drape of the garland and wreaths.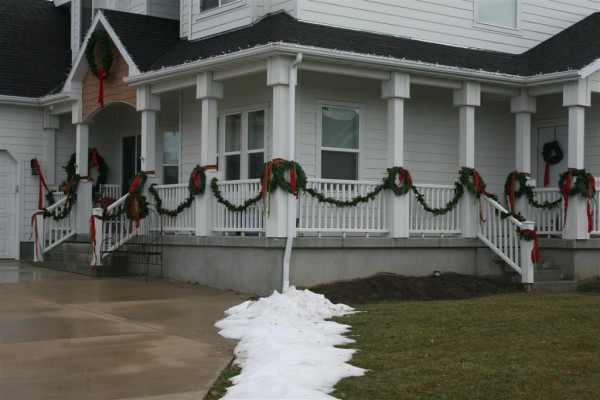 I hope it makes someone smile and think happy Christmas thoughts when they drive by and see it.  I guess it's my "Merry Christmas!" to the world.
Do you like it?
Jennifer