DIY Cedar Wreath
Sometime last year I saw a picture of a huge but very simple wreath hanging in a kitchen window for Christmas.  I loved it and for the past year contemplated how I could do something similar this year.  I didn't want to just buy a wreath because 1.  they're so expensive, 2.  I've never seen one as big as I wanted and 3. they look so… predictable.  There's a pinecone wired in the same place on all of them.  (Not that I mind this, but it doesn't induce me to spend money on them.)
And then the idea hit me.  I went to Costco for 25 feet of fresh cedar garland ($14.99) and then to WalMart for two 32 inch hula hoops ($5 each)
A little bit of wire and here it is…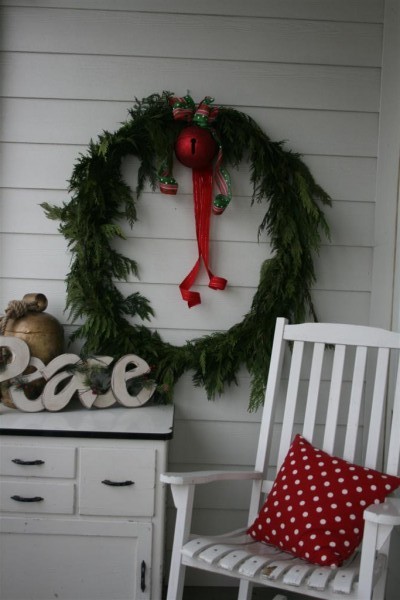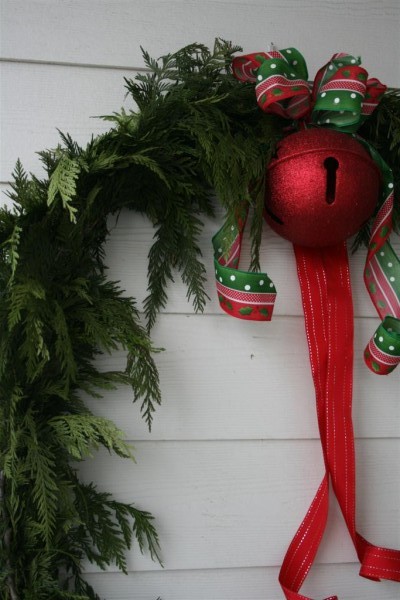 You'd never know there's a yellow hula hoop beneath this beautiful wreath!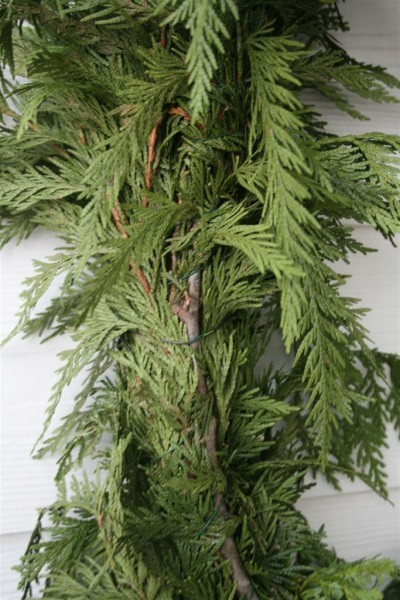 To make it, I simply laid the hula hoop on my table and put the garland on top of it.  I wired the garland to the hula hoop every 8 inches or so.  When it had come full circle I wired the ends together carefully and cut the garland.
I had enough garland to make two of them.  One is hanging in my kitchen window.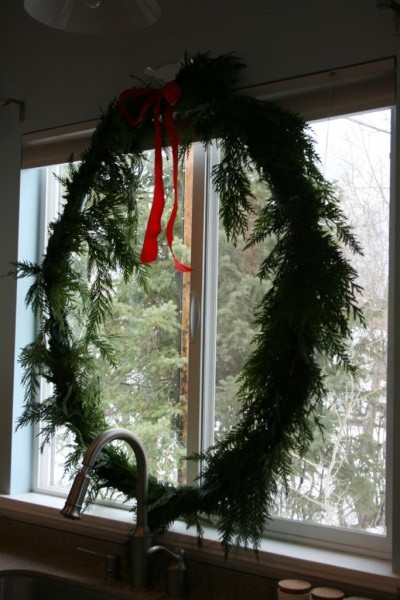 In the kitchen I tied a simple red bow around the wreath, then hung a mirrored bird hook from the wall and hung the hula hoop on the hook.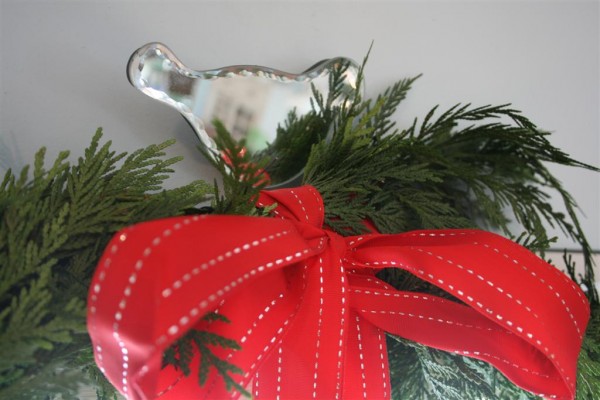 The second wreath is a bit fuller because I had garland enough to go around the hula hoop almost two times.  I added ribbons and a big bell to it, then hung it out on the front porch.  I love walking through my dining room and seeing it outside the window.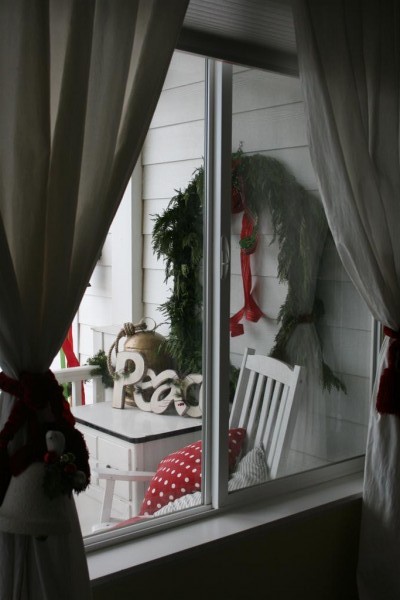 These wreaths are nearly 36 inches across, much bigger than any fresh wreath I've seen for sale.  I also like that they're made of cedar instead of pine.  It's a nice change in texture, color, and I love the floppy way it hangs.  It looks natural to me.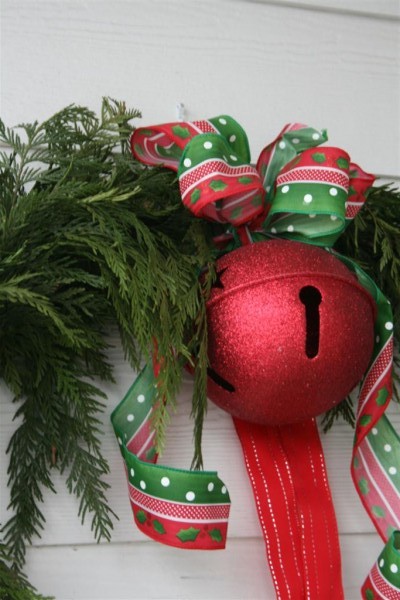 Two huge wreaths for $35.00.  The ribbons, bell, bird hook and wire were all things I had in my Christmas storage.  I love the way they look, and if the hula hoops hold up I'm using them again next year.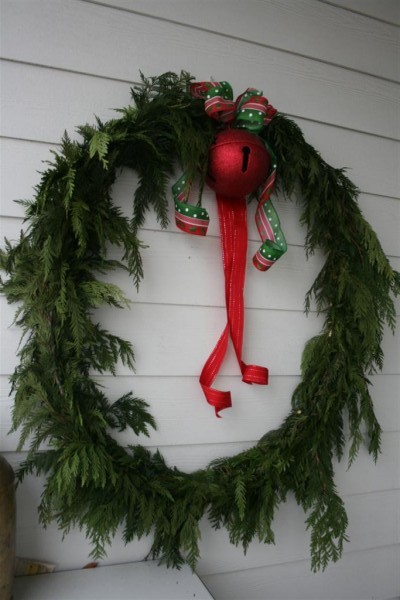 Hooray for an idea that worked!
Hopeful Homemaker
shared

here