Whimsical Vintage Wreath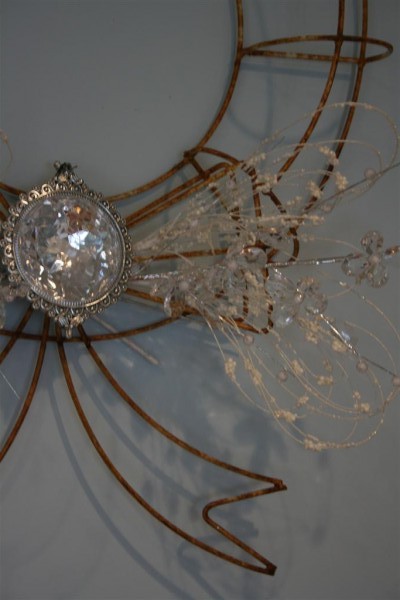 Last spring I picked up this rusted metal wreath for a song.  It was the bow that got my attention, reminding me of something Dr. Seuss would have drawn, but here it was in three dimensional form.  I've been waiting all year to use it for Christmas.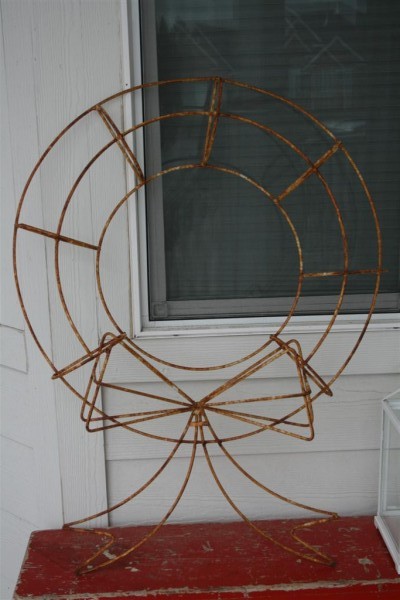 I took it with me to

a favorite shop

where the owner and I played with different ideas.  I wanted to do something to dress it up, but I didn't want to detract from the whimsical nature of the simple wreath.  We settled on some simple white and clear acrylic sprays  coming out of the bow, and I added a large (5 inch diameter) round Christmas ornament to the center of the bow.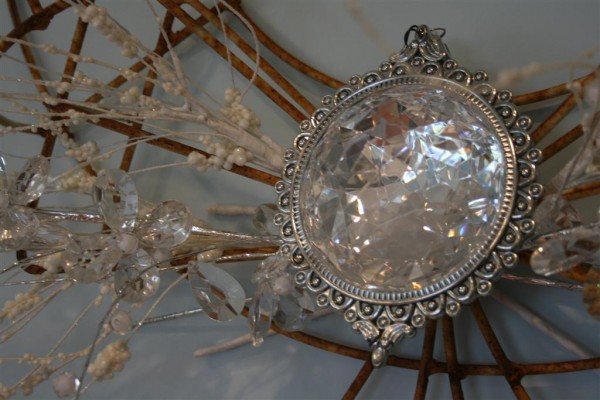 When we held the ornament up to the wreath, we both laughed.  It was so over the top that it was perfect.  The scale was just right for the wreath as a whole, and the bling was just plain funny, especially on the simple rusted metal form.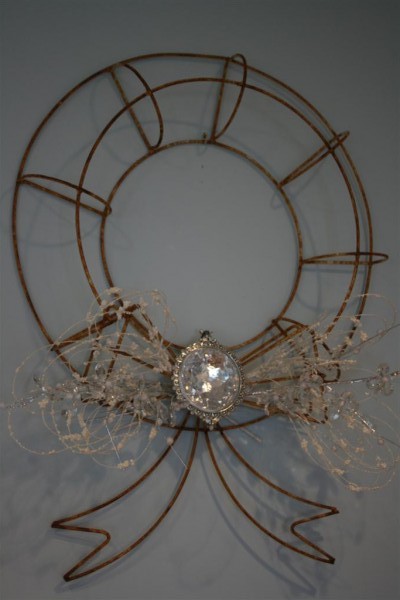 I love the unexpectedness of the entire thing.  And as usual, I love that it's one of a kind,  totally original.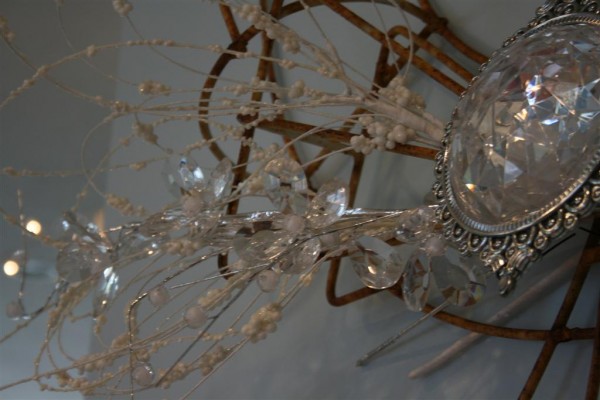 It doesn't hurt that we did it all in neutral colors, either.  I don't have to take it down in January.  I think this wreath will live in my kitchen for a while, along with

these lights

.  It adds to a simple but sparkly feel in the room which is just what I need to get through the gray winter.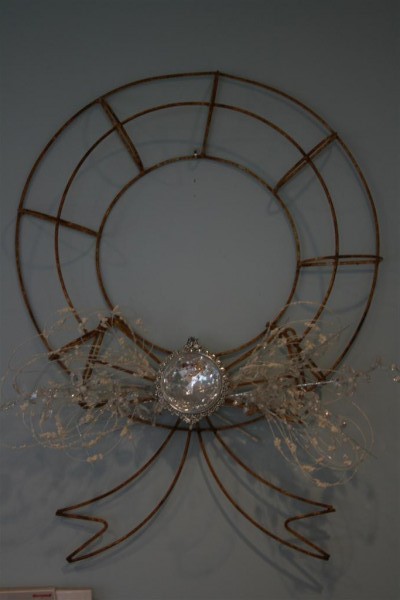 Every time I walk through the room I look at this wreath and laugh.  I love it.
HH
shared

here