Taking a Deep Breath…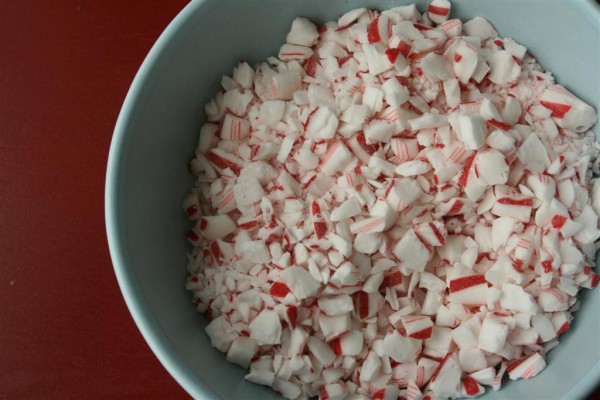 …to smell the peppermint.
In spite of my sincere efforts I confess that Christmas Stress Syndrome (I just made that up) has weighed heavily on me this week.   So, I'm making a list of all the things I'm worried about and then I'm going to go back and get a whiff of that wonderful peppermint smell sitting in my blue bowl.  All my favorite colors in one place again; how could I not take a picture?
Here goes:
make Christmas cards
mail Christmas cards
finish gifts for neighbors and friends
deliver gifts for neighbors and friends
finish planning Christmas activities for children
gather all supplies for above activities
fold and put away the mountain of clean clothing in my laundry room
wash the mountain of laundry my family produces in about 27 seconds
get everything ready for the wedding I'm helping with this weekend
get everything ready for my daughter's birthday on Monday
finish shopping for the random little things I somehow forgot early in the month
wrap gifts
pack a family of ten for a week long move trip
figure out when to add a 2 hour trip to pick up items ordered months ago but which arrived late
clean my house
Do you think I can do all that in 8 hours?
Gratefully I have a little girl who can't stop talking about the Grinch and how he "toodn't top tristmas from toming" and I'm hoping that Christmas will feel wonderful regardless of what happens to this list.
So now I'm done.  I just might make a cup of hot chocolate and add a spoonful of peppermint to enjoy while I read a Christmas story.  Or not.
But it's a nice thought.  And it's pretty peppermint.  And I guess this, too, is Christmas.
So I'm going to smile today and try to enjoy it.
Jennifer