Time in the Stable
It seems that every year I find a different aspect of the Christmas story to ponder.  As with all of Christ's teachings, as my life changes there are new insights which settle on my heart.  As this beautiful nativity (painted by my daughter several years ago) portrays, Jesus Christ really is the heart of it all.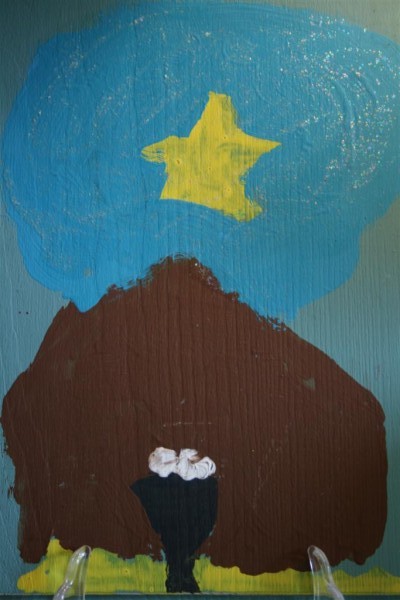 Sometimes, however, other supporting roles tug at my heart.  This year, as has been the case before, I've been thinking a lot about Mary.
I've been marveling that God chose an inexperienced mother to raise his Only Begotten Son.  I know the fulfillment of prophecies required that he be the firstborn, but still I feel amazed that Heavenly Father trusted his Son to a mother who'd never done it before.
I feel particularly grateful for that thought this Christmas season for, ironically, I'm feeling very inexperienced myself.  In some ways I feel more inexperienced now than I did when my first baby was placed in my arms.   Recently my teen-aged son and I were trying to resolve a misunderstanding.  In the middle of it all I felt overwhelmed by the reality that I am a rookie.  I've never done this before.  I've never had a teenager before.  I've never raised eight children before.  I've never worried about the things I worry about before.  All of it is new.   Nothing about my life before this prepared me for the magnitude of what I'm doing now.  I'm trying frantically to learn but the learning curve is steep and I feel terribly behind.
Pondering Mary has comforted me, reminding me that she, too, must have felt terribly overwhelmed with the trust placed in her.  She must have also wondered if she was learning fast enough.  But she did it.  She completed her assignment.  And I will keep working on mine.
Maybe there's hope for me yet.
Jennifer