Zig Zag Quilt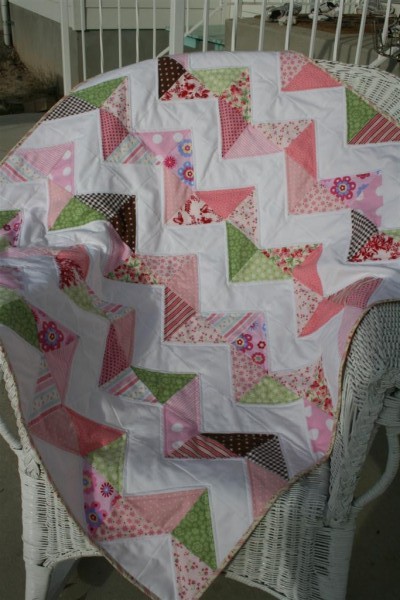 A few weeks ago I finished this quilt for my dear friend's baby Claire.  I decided to try a zig zag quilt in pinks with some accents.  I cut into my flannel stash for this quilt and paired the flannel with kona cotton in white.  I hoped that the contrasting textures would play well with the zig zag design.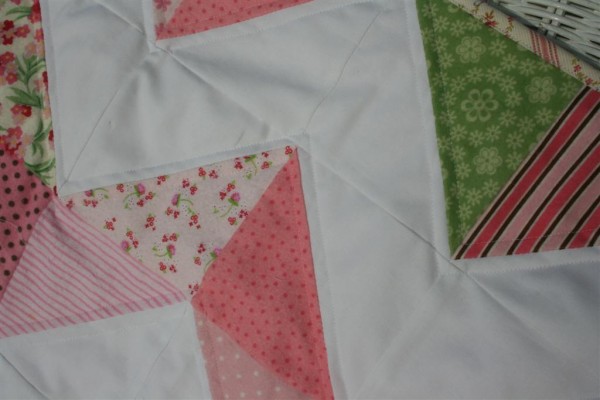 For the backing I chose a minky fabric for the back.  It's a soft baby pink embossed with roses.  I quilted the quilt in a simple zig zag pattern to emphasize the overall design of the quilt.  I chose not to add borders.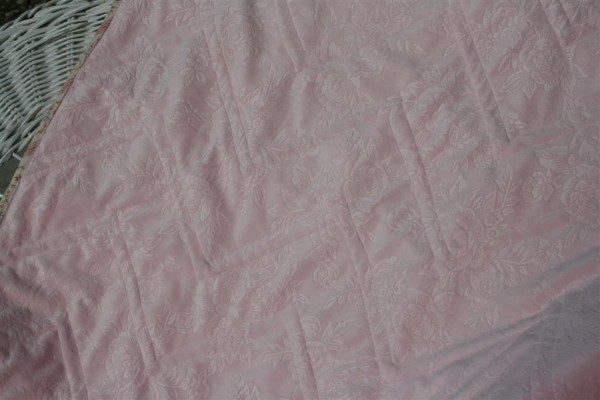 I'm still working on machine bindings.  I have far to go, but in some spots it turned out well.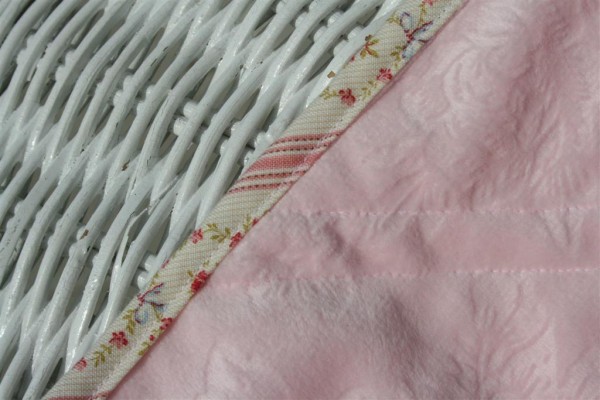 It was fun to spend a little bit of time sewing again, and even more fun to visit the little one.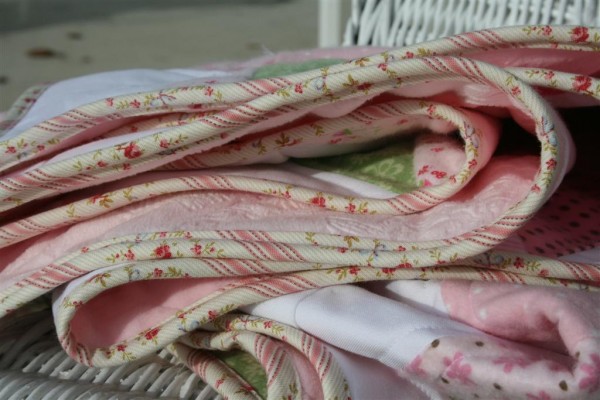 Overall I'm pleased with the quilt and hope to find more time for sewing soon!
Hopeful Homemaker