This Holiday Brought To You By…
It's one of my favorite parts of being a Mom, but really, if you think about it, without Moms there wouldn't be many celebrations.  Understand that I say this with great respect and appreciation for my husband who provides financially for our family, whose contributions make possible most of what I do.
I've been thinking about the role of Moms in the holiday season, and really we're responsible for a tremendous amount of what Christmas means to all of us.  As grateful as I am for this privilege, sometimes it's incredibly heavy.  It isn't easy to tackle all your usual responsibilities and add the holidays to your list.  Moms are the ones who get up when the gifts have been opened and go to the kitchen.   They're the ones who plan the menu for meals the rest of the family only thinks about while they're eating.  They're the people who clean up the kitchen in time to start the next meal while everyone plays games.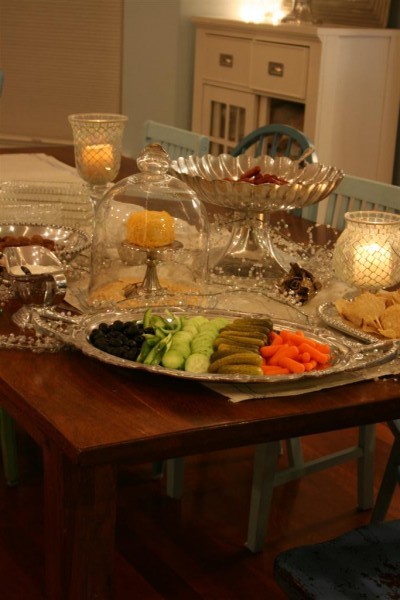 Really, it's great to be a mom.  I love it.  But tonight I also wanted to say to all you Moms who have, on so many levels, provided holidays and celebrations for your family all year long:  WELL DONE.  I hope you feel good about your efforts.  They're the things your family will look back on and remember with fondness.
I wasn't sure if I was up to much for New Year's Eve, but at the last minute I decided to

light the victory candles

and go for it.  It's been a good year, a year I've been happy to spend with the nine people I love most.  We needed a proper celebration.
I went for a silvery white feeling, using my sliver dishes, sparkly beaded garland, candles and glass.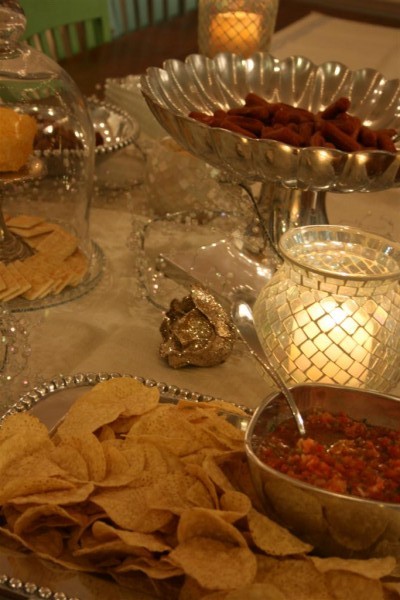 Sometimes it's nice to get out our nicest dishes when it's just us.  No guests, just the people that matter most.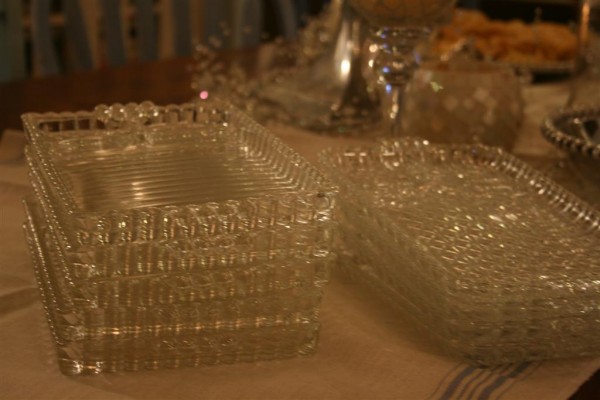 My little ones were so excited to be using the vintage glass platters I picked up recently.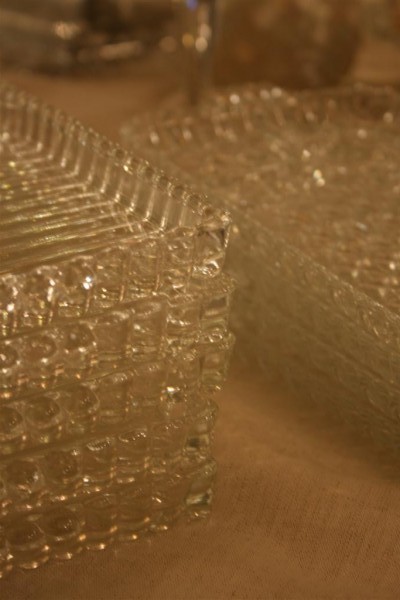 I served some of our favorite appetizers:  veggies and dip, chips and salsa, cheese and crackers, meatballs and little smokies.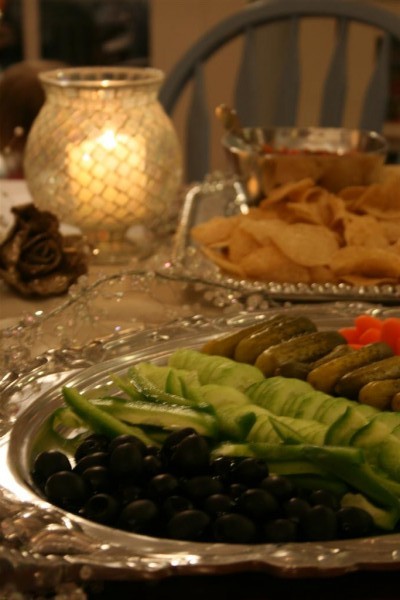 As we ate we talked about things that have happened this year.  Things we've accomplished.  Specific blessings God has given us.  It was a wonderful summary of a full year coming from different perspectives.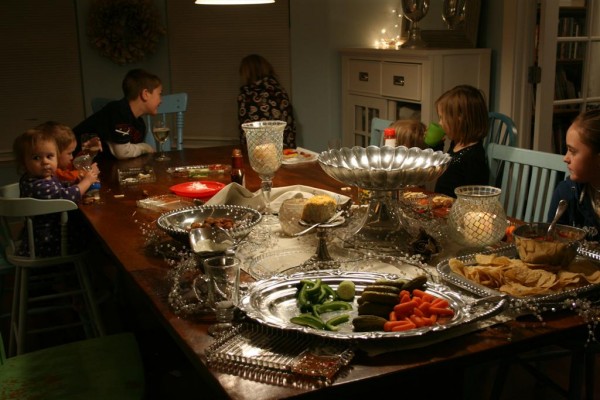 I feel grateful to have all ten of us together tonight without other plans or parties.  It feels right.  I love these people.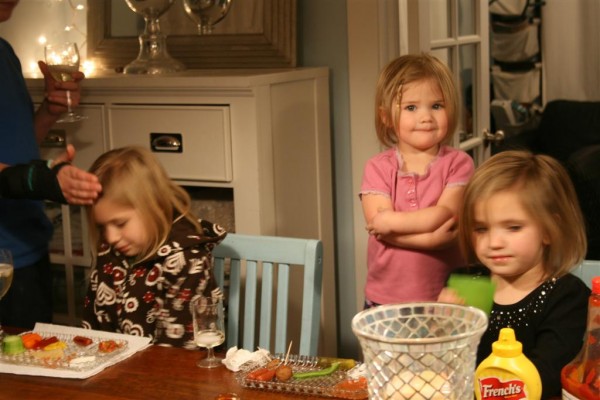 We're spending the evening gathered in the family room, enjoying the gift of togetherness.  I look forward to another exciting year with this group, and hope that you're looking forward to a great 2011.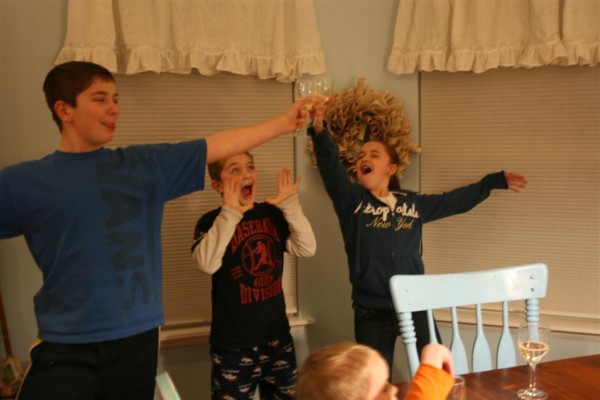 So wherever you are and whatever you're doing,

Happy New Year to you!

Jennifer
P.S.  I'll be back tomorrow with my goal for 2011.  What are yours?