Rice Krispy Balls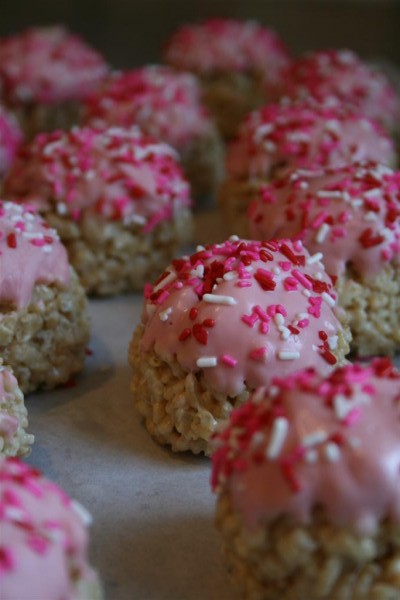 I wanted a quick Valentine treat the other day, so we whipped up some basic Rice Krispy Treats.  Instead of pressing them into a pan to cool, we scooped them out with an ice cream scoop for fun.
Once they cooled we dipped the tops in pink tinted chocolate and added my favorite new sprinkles.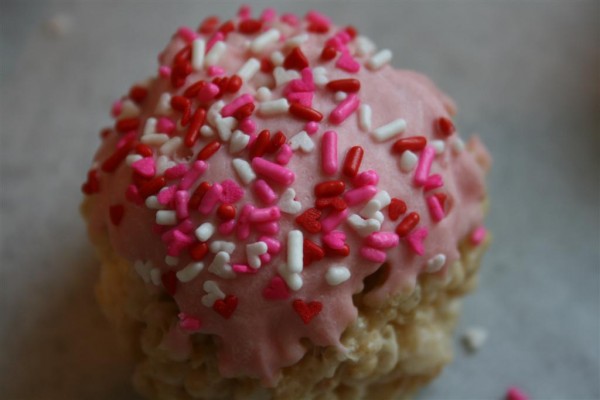 They were a big hit with the girls, who of course wanted to help.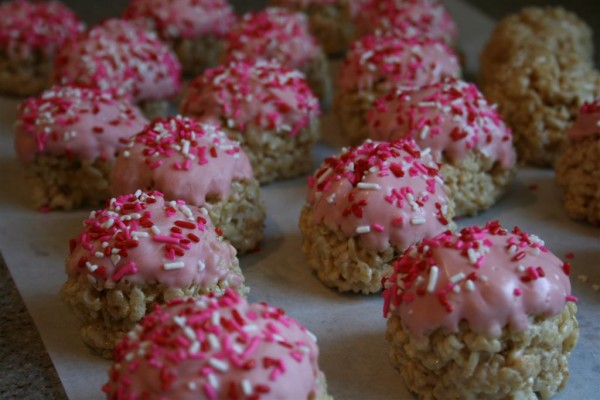 They turned out so cute that I kept taking pictures.  All these little balls with pink tops…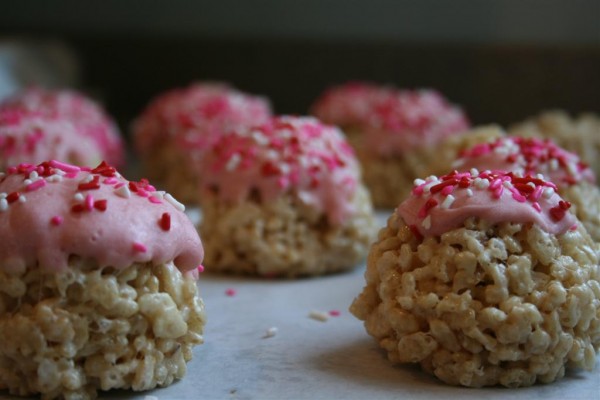 And then, when the chocolate had set, we put them on sticks.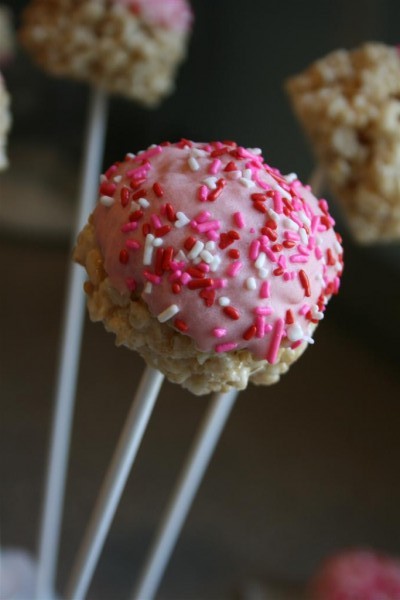 As Bakerella has repeatedly demonstrated, the cute factor of any treat jumps way up if you put it on a stick.  These were no exception.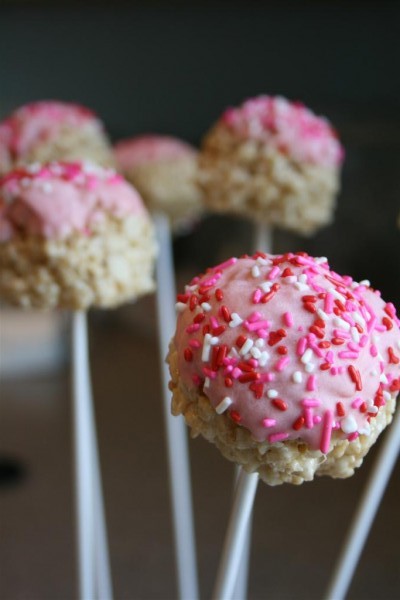 But since cake pops are WAY too sweet for my stomach, Rice Krispy Treats made a great substitution.  The children loved them as well.  We will definitely be making these again.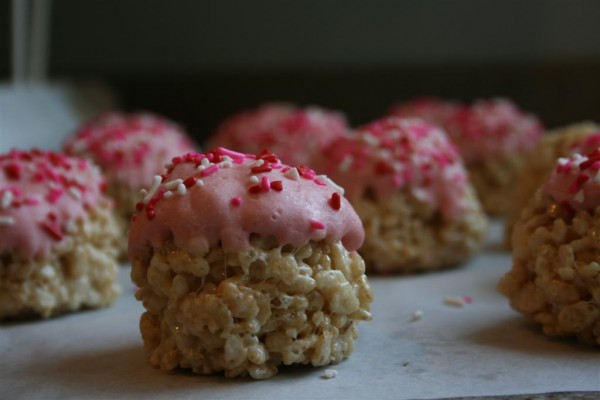 They didn't last long enough at my house to try it, but I think they would also be super cute in little treat bags tied with a ribbon for sharing.
If you try it, I'd love to hear.
Jennifer