Valentine Brownies, part I
Looking for a simple but sweet valentine gesture?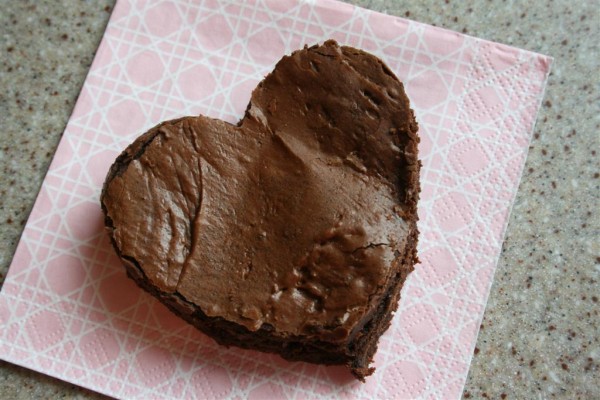 Whip up a batch of brownies (try this

best ever brownie recipe

for great results) and simply cut them using a heart shaped cookie cutter.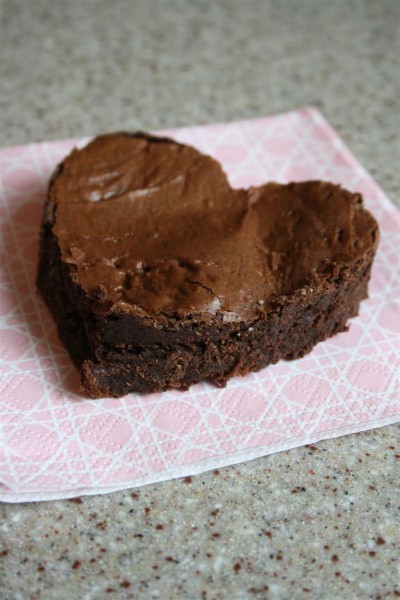 Simply place them on a pretty paper napkin and serve.  Your family or guests will love them.
Want to make them even more fun?  Package them.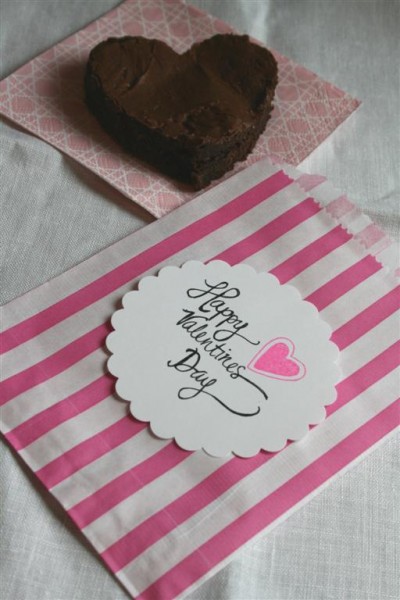 I bought some super cute pink and white striped cookie bags and simply punched my favorite scalloped circle to make a tag.  A bit of hand lettering and a simple heart stamp finish it off.
I bought the bags

here

, and was impressed with how quickly they shipped them.  If I had a small fortune to spend on packaging, I think I'd buy some in every color.  They are just too cute.
Next I cut a piece of parchment paper to wrap around the brownie to prevent oil marks from forming on the striped bag.  Simply insert the brownie into the bag…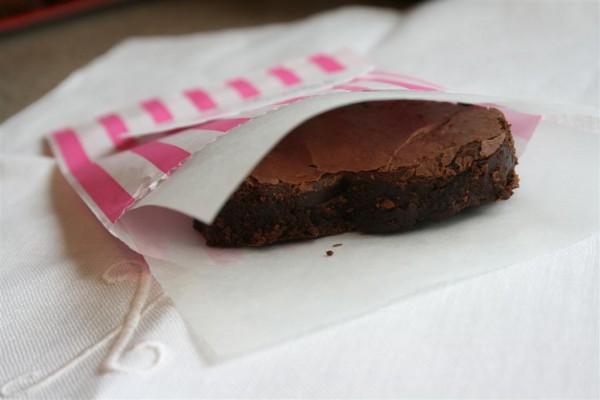 fold the top and punch holes in both the tag and bag.  Add a ribbon and you're done!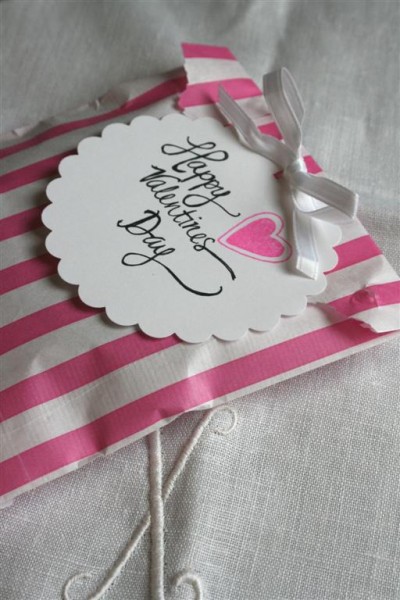 It's so much fun to wrap up a little treat as an unexpected gift.
If I had planned ahead and ordered different bags, I would be all over these two downloadable designs for Valentine treats.

This one

is especially for brownies, and

this you could use

for any kind of treat.  It never occurred to me that I could run these little bags through an ink jet printer.   She has a shop where

she sells the bags

in sets of 25 for $5.  I hope she updates the brownie bag next year, because I'd love to use it.   Check them out!
Up next, Valentine Brownies Part II.
Hope you're having a great day!
Jennifer