Sugar Roses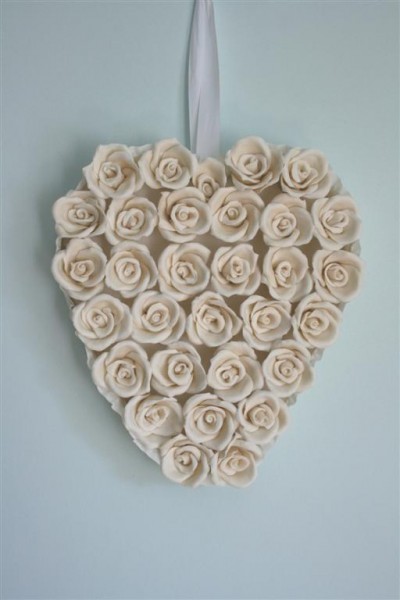 Last fall I bought some sugar roses to use for my daughter's baptism.  BUT we forgot about them, so now they're finding new purpose as Valentine's Day decor.
I cut a large heart out of foam board and hot glued the sugar roses to it.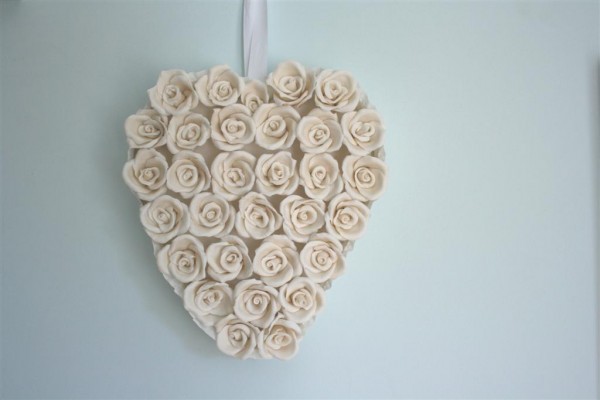 Every year I think about how fun it would be to make something like this with real flowers, but for some reason I've never done it.  This is a fun substitute.  Made from materials I had on hand, it cost me nothing.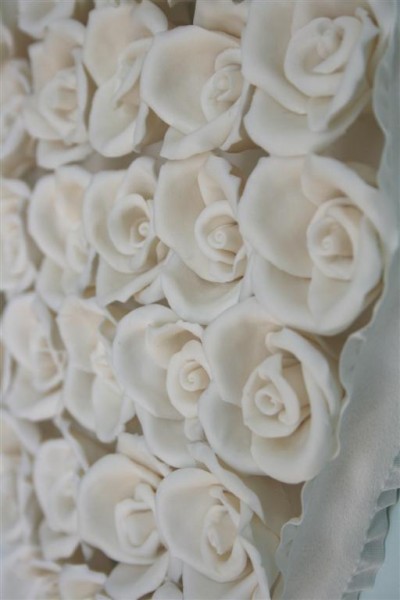 I glued ribbon around the outside edges of the heart to hide the foam base.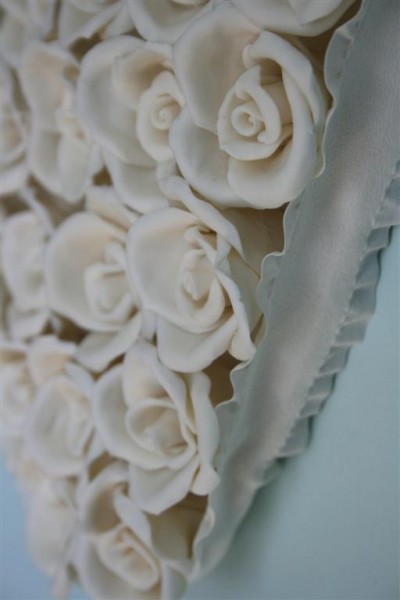 I love that it's unexpected but very simple.   And white.  I still love white.
It also looks pretty against red.  A bit more traditional.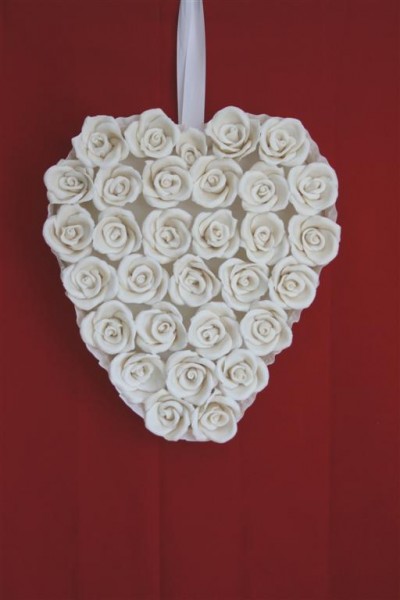 The weekend is underway at our house, with several things to celebrate.  Should be fun!
Jennifer