Candy Swirl Pillow
I've been promising myself time to sew for weeks, but have deferred it over and over again for housework. After a frustrating experience last night I went to my sewing table not caring a whole lot about what the house looked like.
And this is what I made.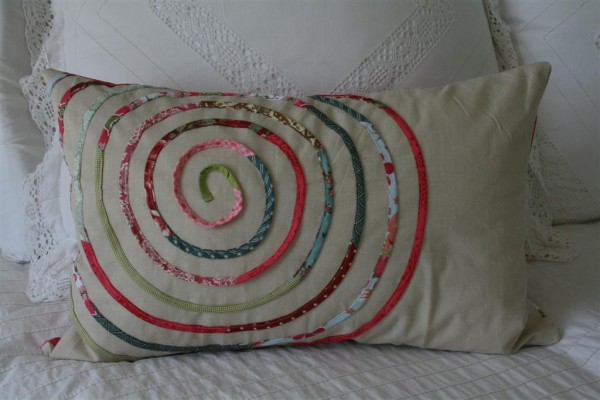 I'm calling it the candy swirl pillow because it reminds me a little of a huge lollipop, all wrapped up with bright colors.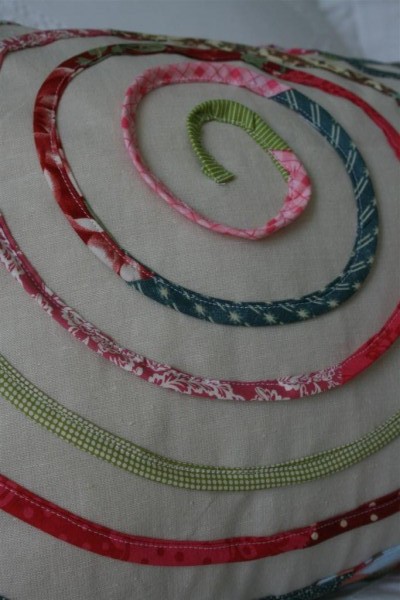 This was a great scrap project. I used lots of little strips of fabric from my scrap bin. They're sewn in a spiral on a natural linen pillow top. The swirl finishes at just over 1/4 inch wide.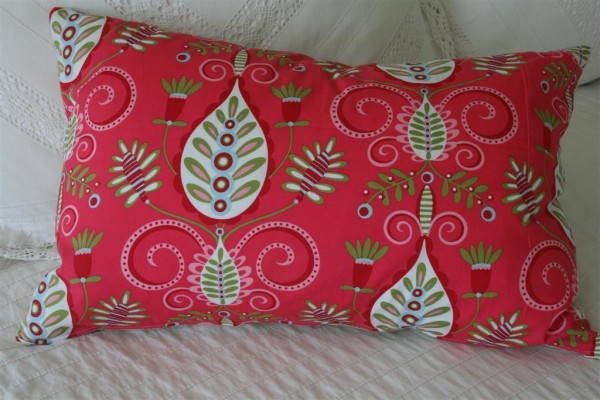 For the backing I used a piece of my favorite print from Pillow & Maxfield's Whimsy collection. I fell in love with this collection when I was making this baby quilt and later with this one. I think it works well with the whimsical spiral on the front and with the general color scheme as well.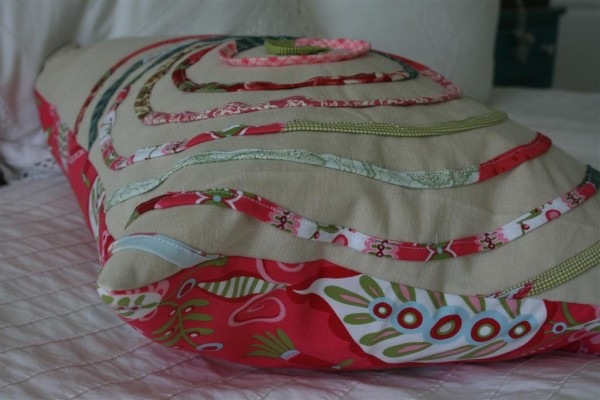 As usual, I inserted a zipper in the bottom seam because I hate to store pillows. A few years ago I invested in some high quality down pillow forms so I simply unzip and change them whenever I want.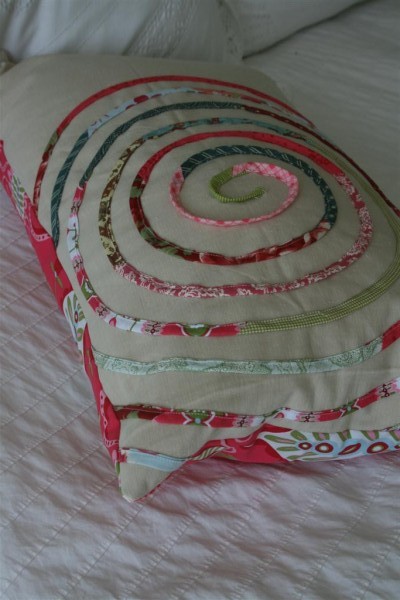 I love the texture in this pillow; the linen top with cotton back. When I sewed the thin strip on to make the swirl I sewed only down one edge, so there's a little lip there that also adds dimension.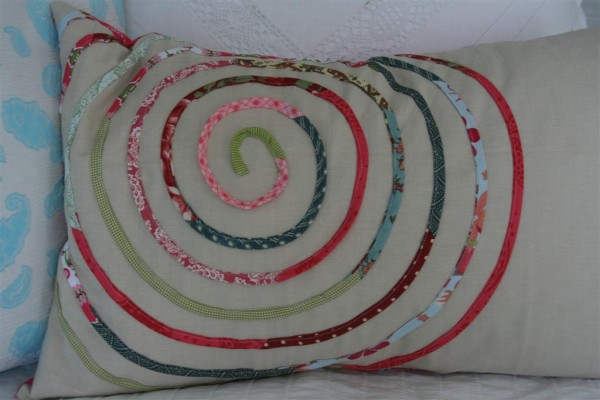 The only problem is where to put it! It looks great in every place I've tried. I'm super-pleased with the outcome. It really wasn't difficult to make, although the ironing and pinning to some time. If you'd like a tutorial, shout it out and I'll post one.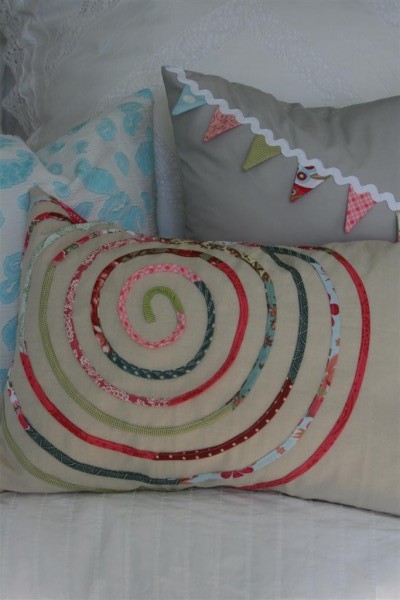 Do you see the cute little gray number in back? I made that, too. It's up next.
Hopeful Homemaker