Thoughtfulness through Presentation
As I've

mentioned before

, I'm re-developing the habit of thoughtfulness.
Time and budget constraints often prevent us from giving gifts, so I'm training myself to give smaller, simpler things.  I've even used

my brownies

a lot lately as gifts.   I watch for little things on sale that I can use as gifts or which can be used to package gifts in.
Wrapping a gift with someone special in mind can be a creative and happy experience.  It's fun to rummage through bits of paper or ribbon and find ways to use them.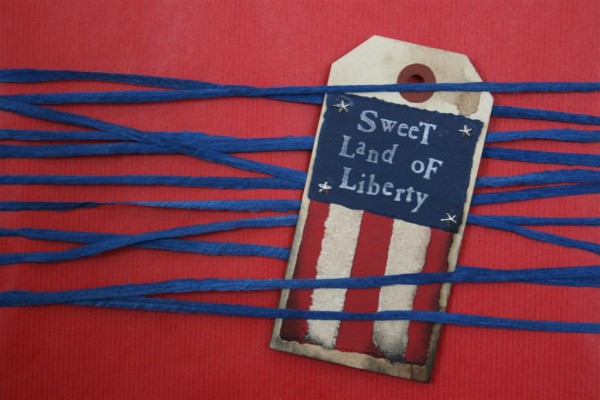 For President's Day I gave away a couple copies of

this amazing book

.  I wanted the package to be patriotic and a bit more masculine in feel.  Lincoln and fluff just don't go together in my mind.  For the first I used a simple red wrapping paper, followed by a rich blue raffia wrapped and criss-crossed around the book several times.  A patriotic tag tucked in and it was just right.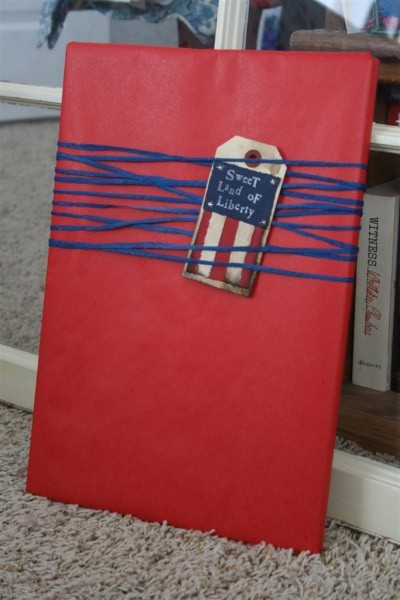 The second book I wrapped in the same wrapping paper.  I embellished the package with some navy tulle and burlap ribbon.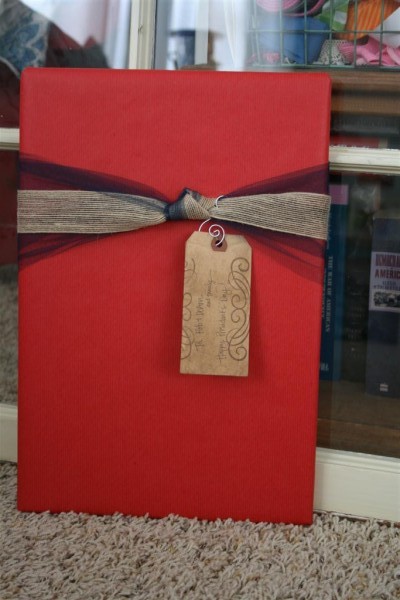 I tied a simple knot in the ribbons before taping them to the package.  I really like how it looked.  A tea-stained tag was hung on a Christmas ornament hook, which I then hooked to the ribbon.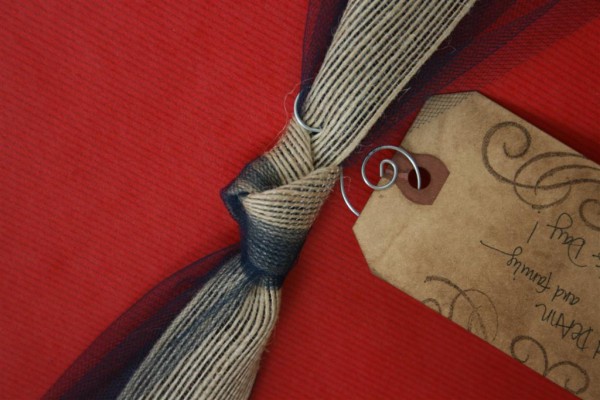 I enjoy this process so much I would love to wrap a gift every day.  That would be a fun New Year's resolution, wouldn't it?  To give a gift every day of the year.  I love the creative experience of preparing the package and the feeling of anticipation it gives me to present it to the recipient.
Who doesn't like a pretty package?  Have you given a beautiful package lately?
Have a great day!
Hopeful Homemaker