Vanilla Pie
My husband and my Dad both love the flavor of vanilla.  My Dad has loved it as long as I can remember; my husband has acquired a preference for it in the past year or so.  When I saw a recipe for vanilla pie, I had to try it.  I tried it for National Pie Day, actually.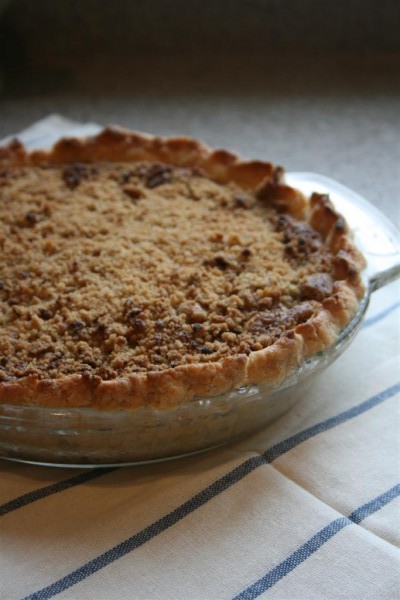 You'll need pastry for one 9 inch pie crust.
For the filling:
1/2 cup white sugar
2 Tb. flour
1 egg, well beaten
1 cup maple syrup
1 cup water
1 tsp. vanilla
For the topping:
3/4 cup brown sugar
1/3 cup butter
3/4 cup flour
1/2 tsp. baking soda
1/2 tsp. baking powder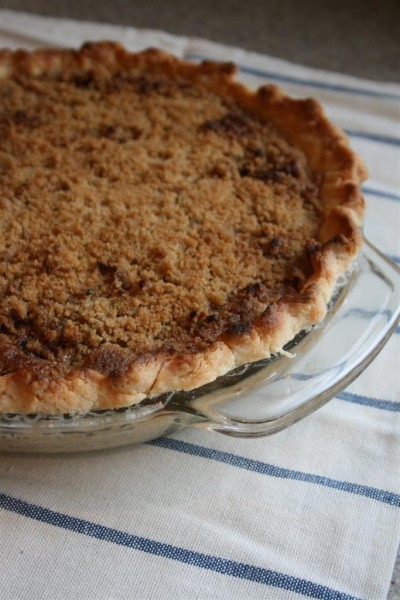 Place all ingredients for the filling in a heavy sauce pan and cook over medium heat until thick.  Whisk every minute or so.  (The recipe said about 5 minutes but mine took longer than that).  Set aside to cool.
Combine ingredients for the topping in a bowl and cut with pastry blender or knives to make pea-sized crumbs.
Place pie crust in pie pan.  When filling is cooled, pour into pie shell.  Top with crumb mixture.
Bake at 350 for 50 minutes or until nicely browned.
Our conclusion was that this pie tastes a lot like pecan pie but without the nuts.  My husband like it a lot, especially because he dislikes pecans.  It was a hit with the entire family and will definitely go on our list of delicious pies.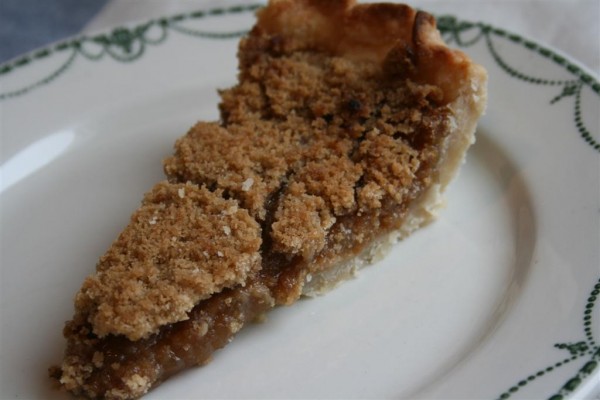 This pie tastes great served warm or cold, and of course it's even better with some good vanilla ice cream.
Recipe from Sweetapolita.
HH