Houndstooth
At the end of 2010 I suddenly had a massive fondness for houndstooth.  Houndstooth anything, but preferably oversized and used in unexpected ways.  Since then I've been eyeing the traditional pattern, thinking that it really wouldn't be too hard to make a houndstooth quilt.
I did a little searching and found

a few patterns

available on etsy.  Then this

baby quilt pattern

came out.  Still,  I couldn't bear to spend money on a pattern when I'd sort of figured it out in my mind already.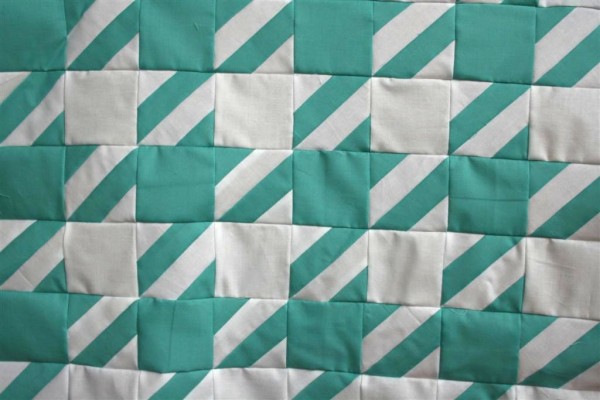 I got up early Saturday morning to experiment.  I think it turned out great.  This piece is around 24 inches square.  I have a fun plan for it.
It was more tedious to piece than I anticipated, making me wonder if I really want to make a quilt.  Seeing the pattern emerge as I pieced the rows together was fun, however.
Either way, it's nice to know that I can do it.  Hooray for learning new things!
And just so you know, it's

killing me

that the

Spring Quilt Market

will be held in Salt Lake City, just 45 minutes from my house in May, but I can't go.  It's a trade show only, not open to the public.  What a bummer.  I can't tell you how much I would love to walk through it and see all the new fabric collections being introduced.
HH